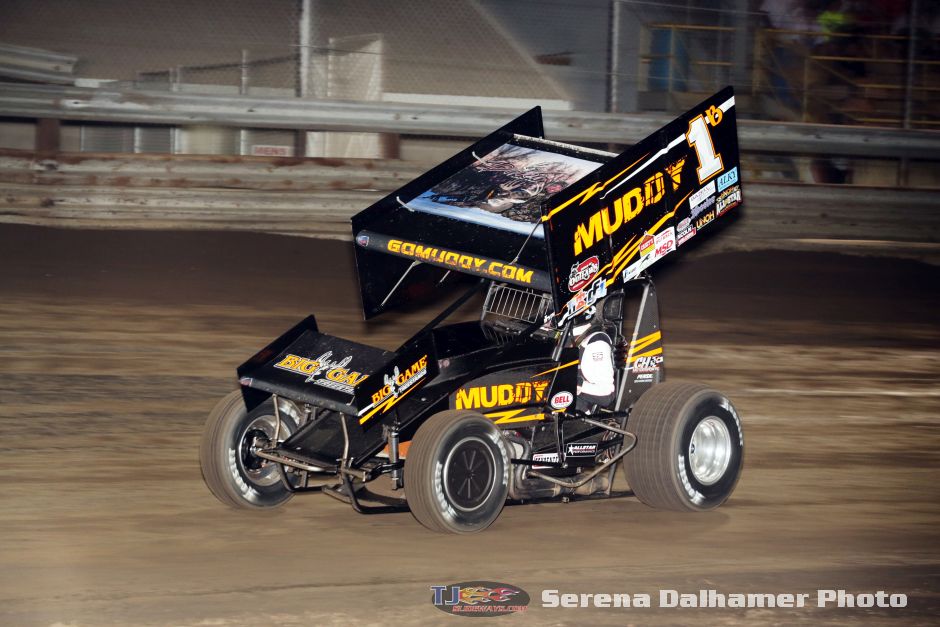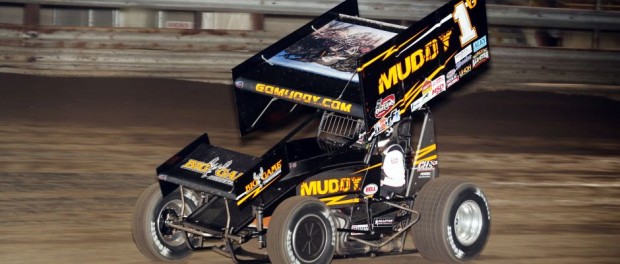 From Tyler Altmeyer
Indianapolis, IN — (April 26, 2016) — The month of April will not go out quietly for Arctic Cat All Star Circuit of Champions teams, as they prepare for their last start of the month on Saturday evening, April 30, at the Atomic Speedway near Chillicothe, Ohio. The Chillicothe road trip will end a busy stretch consisting of six races in three weeks for the regional travelers, visiting six different dirt ovals in two states. Recent travels included two separate visits to Central Pennsylvania where the Arctic Cat All Stars raced head-to-head with the "Pennsylvania Posse." All Star teams prevailed, winning two out of three races against Central Pennsylvania's finest, including the Keith Kauffman Classic at Port Royal Speedway on April 23. The only taste of defeat took shape on Sunday, April 24, at Selinsgrove Speedway where Gettysburg's Danny Dietrich grabbed the Ray Tilley Classic victory.
Only one repeat winner has been crowned thus far in 2016, that being current Arctic Cat All Star points leader Dale Blaney. Blaney earned the HD Supply Spring Nationals victory at Attica Raceway Park on April 15, as well as the inaugural Keith Kauffman Classic victory at Port Royal Speedway on Saturday, April 23. The six-time and defending Arctic Cat All Star champ stands on top of the current standings with a 34 point cushion over fellow former champion Chad Kemenah.
"We like to stay busy, it keeps our team sharp," explained Dale Blaney, current Arctic Cat ASCoC point leader. "The first month or so is pretty important, points wise. It really sets the tone for the rest of the season. You never want to find yourself behind or in a position where you are chasing your tail. I think we have a pretty good rhythm going right now. Our job is to keep that momentum going as we head into the next month of our schedule."
The Arctic Cat All Star Circuit of Champions will be joined by the Ohio Sprint Car Series (OSCS) on Saturday evening at the Atomic highbanks. The best in southern Ohio will attempt to outdo the traveling All Stars, all hunting for the $5,000 pay day. As an added bonus for race fans, the Buckeye Outlaw Sprint Series (B.O.S.S.) non-wing sprint cars will also be on the April 30 racing card, giving open wheel enthusiasts a true "must see" blockbuster event.
Atomic Speedway will open pit gates at 2:00 pm on Saturday afternoon, April 30. General admission gates are scheduled to swing open at 4:00 pm, followed by hot laps at 6. Those seeking additional information should visit Atomic Speedway live on the Web at www.atomicspeedway.net.
| | | |
| --- | --- | --- |
| 1 | Dale Blaney | 720 |
| 2 | Chad Kemenah | 686 |
| 3 | Sheldon Haudenschild | 644 |
| 4 | Ryan Smith | 640 |
| 5 | Cap Henry | 632 |
| 6 | T.J. Michael | 632 |
| 7 | Tim Shaffer | 604 |
| 8 | Lee Jacobs | 582 |
| 9 | Danny Holtgraver | 562 |
| 10 | Caleb Helms | 546 |
| 11 | Brent Marks | 538 |
| 12 | Andrew Palker | 498 |
| 13 | Kraig Kinser | 494 |
| 14 | Caleb Armstrong | 492 |
| 15 | Bradley Howard | 480 |
| 16 | Kory Crabtree | 442 |
| 17 | Greg Hodnett | 416 |
| 18 | Lucas Wolfe | 404 |
| 19 | Joe Kubiniec | 400 |
| 20 | T.J. Stutts | 338 |