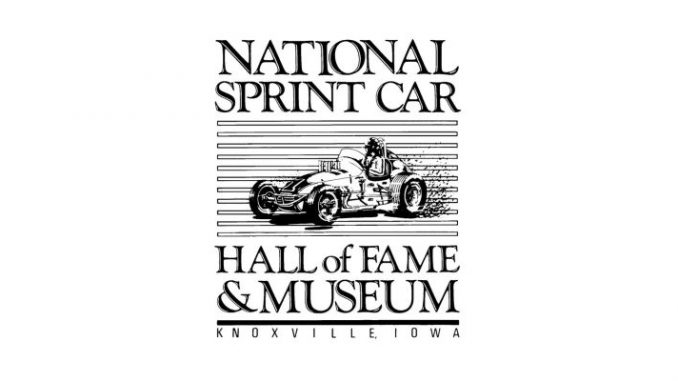 By Bob Baker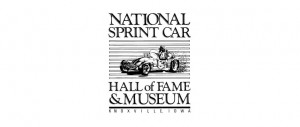 KNOXVILLE, IOWA (May 11, 2016) – The 27th annual National Sprint Car Hall of Fame (NSCHoF) induction banquet is less than one month away and tickets are still available for the ceremony.  Those individuals being inducted for their career achievements are Gene Crucean, Dale Blaney, Doug Clark, the late Roy "Bud" Grimm (Jr.), Frankie Kerr, the late Mark Light, the late Gus Linder, and Shirley Kear Valentine.  The induction banquet will be 12 Noon on Saturday, June 4, in Knoxville and tickets are still available by calling administrative assistant Lori DeMoss at 1-800-874-4488.
In addition, current inductees of the NSCHoF will be saluted at a Friday night, June 3, reception on the museum's second floor, starting at 7 p.m.  It is free and open to the public.  Amongst those current inductees that are expected to participate in the roundtable discussion this year are Lynn Paxton, Steve Stapp, Kenny Jacobs, Ray Lee Goodwin, Allen Brown, Mike Arthur, Jean Lynch, Rick Ferkel, John Mahoney, Jack Elam, Gene Marderness and Newton "Buzz" Rose.
Finally, Knoxville Raceway will be hosting the winged 410-cubic-inch National Sprint League (NSL) sprint cars on Saturday night, June 4, along with the winged 360- and 305-c.i. sprint cars.  Current NSCHoF inductee Danny Lasoski of Missouri is expected to be in competition that night in the $5,000-to-win show, as are Brian Brown of Missouri, Davey Heskin of Minnesota, Ian Madsen of New South Wales (Australia), Tim Kaeding of California, Justin Henderson of South Dakota, Brooke Tatnell of New South Wales (Australia) and Craig Dollansky of Minnesota.  They will all be competing at the half-mile Knoxville Raceway, where plenty of good seats are still available at www.knoxvilleraceway.com.
Those wishing to acquire twenty-five-dollar ($25) NSCHoF induction banquet tickets can contact museum administrative assistant Lori DeMoss at 1-800-874-4488 or via e-mail at ldemoss@sprintcarhof.com.