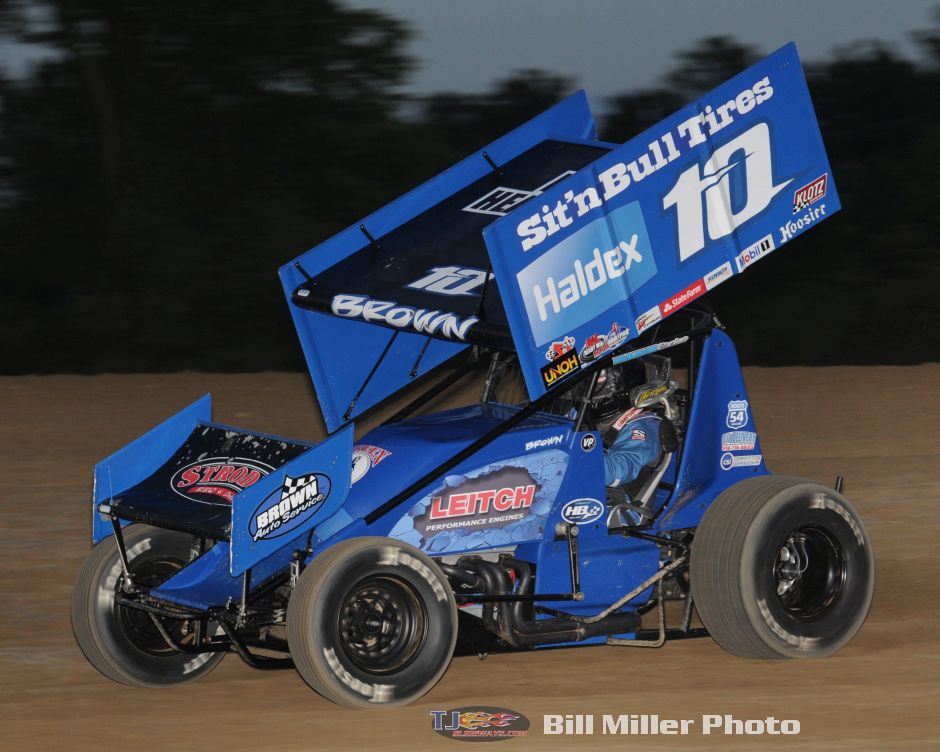 By T.J. Buffenbarger
Ohsweken, ON – (May 27, 2016) – Mitch Brown kept winning at Ohsweken Speedway during the 2016 season in the family. Mitch followed up his brother Jake's first career victory the previous week by winning Friday night's Cool Kidz Corr/Pak Merchandising Sprint Car Series feature. Brown took the lead from Jamie Turner on lap five and drove away from his brother for the victory. The race was also the Brown family's first one/two finish in the 360 sprint car division.
"These cars are good, and its showing," said Brown following his eighth career sprint car win at Ohsweken. "I have to thank my Dad; he probably doesn't get enough credit."
Brown took the lead from Jamie Turner on lap five and motored away from the rest of the field. Turner soon found himself under siege from Jake Brown. Brown took away second just before the red flag appeared for Glenn Styres flipping in turn two. Styers crew was able to make repairs so he could join the tail of the field for the restart.
Mitch Brown took the stoppage in stride and pulled away after the restart and was never seriously challenged on his way to the victory. Jake Brown held on for second while Turner rounded out the podium.
Ryan Hunsinger won the Strckland's GMC crate sprint car feature.