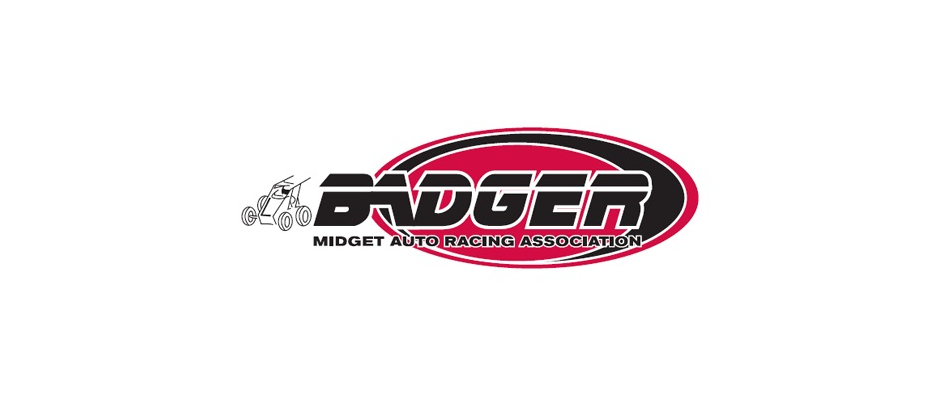 From Bryan Gapinski
Sun Prairie, WI — (June 19, 2016) — Brandon Waelti scored a popular hometown victory winning the 20-lap Mid-State Equipment /Zimbrick Chevrolet of Sun Prairie Badger Midget Series feature, Sunday Night at Angell Park Speedway.
Jeff Zelinski jumped into the lead at the start of the feature. Waelti passed three cars in the first two laps moving into third place. Waelti claimed the runner-up position, two laps later. Zelinski began lapping the tail of the field on Lap 8. Running in heavy lapped traffic Zelinski's advantage over Waelti disappeared. Waelti passed Zelinski for the lead as the pair crossed the start-finish line to begin Lap 12.
Waelti held a four-car length lead over Zelinski with five laps remaining. One lap Johnny Murdock flipped several times in Turn 3, escaping injury. On the restart Waelti pulled away from Zelinski and finished 1.49 second ahead of Zelinski driving the Harlan Kittleson owned Stealth/Ford Duratech No. 15. Aaron Schuck, Mike Stroik, and Robbie Ray completed the top five.
"Lapped traffic was the key tonight I need to change my groove and run a lot of different lines on the track" commented Waelti who moved into the series points lead.
Norm Ehrke won the 15-lap Badger 600 Micro Series presented by My Race Pass feature taking the at the start of the event. Two early cautions kept the field bunched up. Once underway Ehrke easily pulled away from the field finishing a straightaway ahead of series points leader Tory Strauss, Chad Bogar, Dave Collins, and Jake Goeglein. The previous evening Ehrke topped Strauss and Collins to win the feature at Sycamore (Ill.) Raceway.
Next for Badger Midgets and Micros will be the "Challenge in the Northwoods" at the Seymour Raceway Park on Sunday Night June 26.
SUMMARY
MIDGETS
25-lap Feature: 1. Brandon Waelti; 2. Jeff Zelinski; 3. Aaron Schuck; 4. Mike Stroik; 5. Robbie Ray; 6. Derek Childs; 7. Kurt Mayhew; 8. Randy Reed; 9. Andrew Henning; 10. Lamont Critchett; 11. Kyle Koch; 12. Scott Zane; 13. Bryce Dunn; 14. Brian Peterson; 15. Laura Smith; 16. Johnny Murdock; 17. Andy Baugh; 18. Ken Hansen; 19. Neil Weigen; 20. Don Bigelow;
8-lap Heat Race Winners: Ray, Waelti, Childs.
Cars Present: 21 Feature Lap Leaders: Zelinski 1-11, Waelti 12-20.
MICROS
15-lap Feature: 1. Norm Ehrke; 2. Tory Strauss; 3. Chad Bogar; 4. Dave Collins; 5. Jake Goeglein; 6. Tyler Tischendorf; 7. Emily Portschy; 8. Denver Larson; 9. Andy Rein; 10. Dylan Larson; 11. Terry Quandt.
8-lap Heat Race Winners: Bogar, Strauss.
Cars Present: 12 Feature Lap Leaders: Ehrke 1-15.