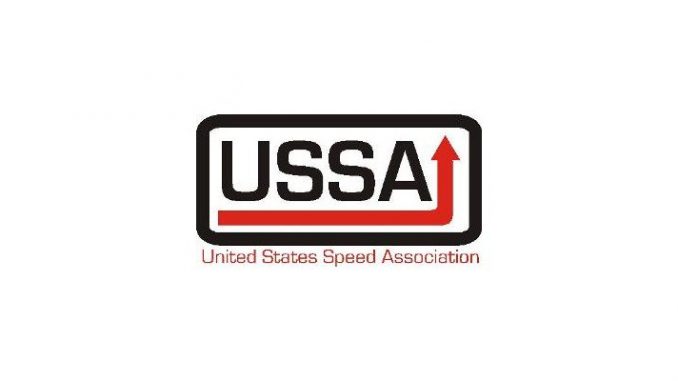 By Eric Bunn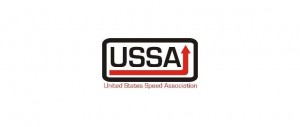 (Lebanon, IN)  When the dust settled on the UAW American Made Mel Kenyon Midget Series after fifty nail biting laps on the Lincoln Tech Indianapolis Speedrome, point leader Dameron Taylor had them covered – by just 0.583 at the checkered flag.
Chase Jones, Nick Hamilton and Trey Osborne joined Taylor in a last lap 3rd and 4th turn battle for the win, with Osborne separated from Taylor by the 0.583 spread.  Jones nipped Hamilton at the stripe by a fine 0.090 second margin.  Two cars at the tail of the lead lap and a lapped car joined the four leaders in the turn 4 melee, with all seven drivers making it to the finish in one piece.
The 50-lap race was slowed by just two cautions with the last one coming on lap 16.  On the restart Taylor pulled out to an 8 car length lead while Jones, Hamilton and Osborne battled for second place.  Jones prevailed and the three drivers began to run back to Taylor.  With 10 laps to go Jones began his final assault on Taylor.  Jones used every inch of the Speedrome's racing surface, at times showing the fans the bottom of his car as he even used the concrete "turtles" in his furious attempt to move past Taylor. Hamilton stay glued to Jones' bumper looking for his own opening to grab second and make the run on Taylor.  Ryan Huggler closed out the top five.
For the fifth time in the 2016 season a UAW American made Mel Kenyon Midget Series race has been decided on the last lap between turn four and the finish line.
Taylor's win keeps him on top of the UAW Mel Kenyon Midget Series point standings.  Logan Huggler, Ryan Huggler, Ashlea Albertson, Osborne and Jones fill the next five spots separated by just 54 points.
The UAW American Made Mel Kenyon Midget Series will venture to Jeffersonville, IN and the Sportsdrome Speedway on Saturday July 2nd.  The special 70th Anniversary Throwback  Night will find the Xtreme Winged Figure 8 cars, Oval Xtreme and Legends cars joining the Mel Kenyon Midget Series on the ¼ mile oval.  General admission tickets are only $5 with racing scheduled to start at 7:05.
Eric Bunn