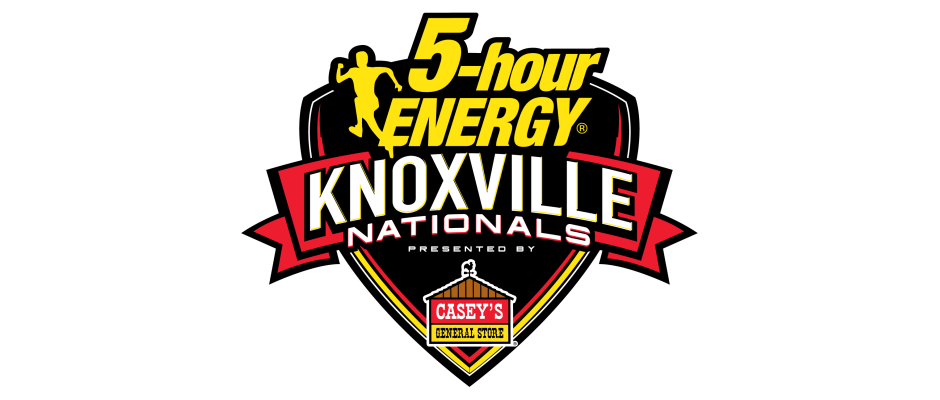 By Kendra Jacobs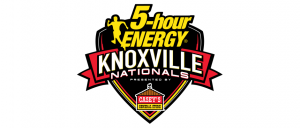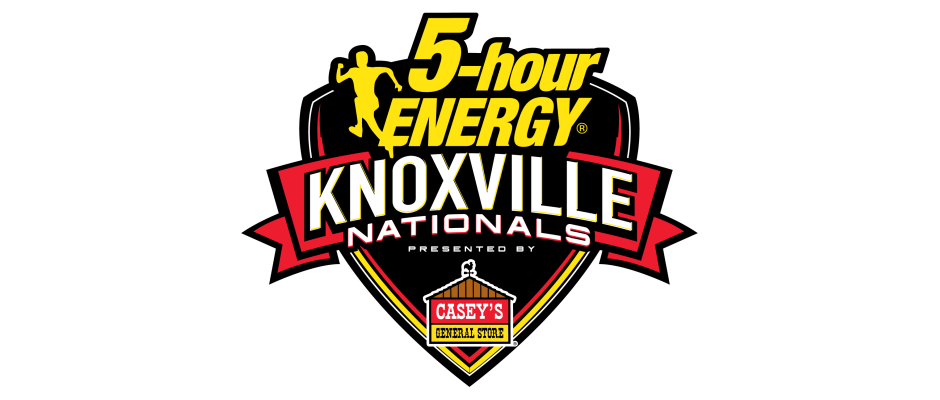 KNOXVILLE, IOWA (July 6, 2016) — The nine-time Knoxville Nationals champion, Donny Schatz, has officially entered the 56th Annual 5-hour ENERGY® Knoxville Nationals presented by Casey's General Stores. Schatz, driver of the No. 15 Bad Boy Buggies Tony Stewart Racing machine, has proven himself as the driver to beat going into the prestigious event year after year with nine wins in the past 10 races – and the 10th being a runner-up finish.
"This place has been very, very good to me," Schatz said following his Xtream Shootout powered by Mediacom World of Outlaws Craftsman Sprint Car Series win at Knoxville Raceway in June.
That is an understatement.
Schatz, a former weekly competitor at Knoxville Raceway during his teenage years, studied the famed ½-mile track for years and craved the coveted Nationals title. After finishing second four agonizing times, Schatz earned his first Knoxville Nationals win in 2006. Since then, he's only "lost" once, in 2010 when he finished second for a fifth time.
Schatz, 38, has competed in 18 Saturday night Knoxville Nationals finale events, finishing in the top-10 an amazing 16 times. His six pole starting positions are second only to Steve Kinser with eight. He's also closing in on "King" Kinser with 276 total laps led. (Kinser has led 301.) In 2003, his performance stunned the crowd of nearly 21,000 people when he won the B-Main, started 23rd in the feature event and charged through the pack to earn the win and set a record as the winner who started deepest in the field.
"Only the guys that have won this race understand the mental side and how hard it is to actually win," Schatz said via PennLive.com following his ninth 5-hour ENERGY Knoxville Nationals presented by Casey's General Stores win in August 2015.
If Schatz takes the checkers again on August 13 in his 23rd running of the event, he'll be only the second driver, again behind Kinser, to be in the double-digit win category. And by his performance thus far this season, he's on track to do so. The seven-time World of Outlaws champion has earned 11 Outlaw wins and leads the series standings by 72 points over Brad Sweet.
As all other drivers look to improve their performance come Nationals time, it's Schatz who's set the standard of current success there and has aptly earned the track the nickname "Schatzville" every August.
Other entries received thus far for the 5-hour ENERGY Knoxville Nationals presented by Casey's General Stores include:
Justin Henderson of Sioux Falls, S.D., has qualified for four Knoxville Nationals finale events and finished a career-best third in 2013. He most recently qualified for Saturday's feature event in 2014 when he finished fifth. Henderson will be racing in the No. 1 BDS Motorsports entry.
Danny Holtgraver of Pittsburgh, Penn., will drive the No. 70 Premier Motorsports car. Holtgraver has competed in four Knoxville Nationals events, but has yet to make the Saturday finale.
Wayne Johnson of Oklahoma City, Okla, finished 24th in the 2015 Knoxville Nationals. The driver of the No. 2c has qualified for seven Nationals finales, with a career-best finish of eighth in 2006.
Ian Madsen, driver of the No. 18 KCP Racing entry, from St. Marys, New South Wales, Australia. Madsen has posted a career-best 18th-place finish in the 2012 Knoxville Nationals. Madsen won the 2014 Knoxville Raceway track champion, and joined his brother, Kerry, in becoming the first brother duo to do so.
Dominc Scelzi of Fresno, Calif., will be making his debut in the 5-hour ENERGY® Knoxville Nationals presented by Casey's General Stores. Scelzi, the son of four-time NHRA champion Gary Scelzi, finished seventh in the June 4 event at Knoxville Raceway earlier this year.
More confirmed drivers will be announced each week as we close in on the 56th running of sprint car racing's most prestigious event. An updated list can be found at
www.knoxvilleraceway.com/Event/Knoxville-Nationals
. The deadline for pre-entry is July 15.
The 56th annual 5-hour ENERGY® Knoxville Nationals presented by Casey's General Stores kicks-off on Wednesday, August 10 and concludes on Saturday, August 13. The event features more than 100 drivers from around the United States, Australia and New Zealand, Nearly 21,000 spectators converge upon Knoxville for the event.
Tickets for the 5-hour ENERGY® Knoxville Nationals presented by Casey's General Stores are available for purchase at
www.knoxvilleraceway.com
or by calling 641-842-5431. Four-day ticket packages are also available.
More information about Knoxville Raceway and the 5-hour ENERGY® Knoxville Nationals presented by Casey's General Stores can be found at the aforementioned website, on Knoxville Raceway's Facebook page, @KnoxvilleRaces on Twitter and Knoxville Raceway on Instagram. The Knoxville Raceway app is also a free download for all Apple and Android phones and features live timing and scoring for every event.
About Knoxville Raceway: Located on the Marion County Fairgrounds in Knoxville, Iowa, Knoxville Raceway is a 1/2-mile dirt track that hosts winged 305, 360 and 410 sprint car racing every Saturday night from April to September. The "Sprint Car Capital of the World" also hosts the Knoxville Nationals, sprint car racing's most prestigious event, as well as the Late Model Nationals and 360 Nationals. Knoxville Raceway is the third-largest outdoor stadium in Iowa with 24,612 seats and 32 luxury suites.