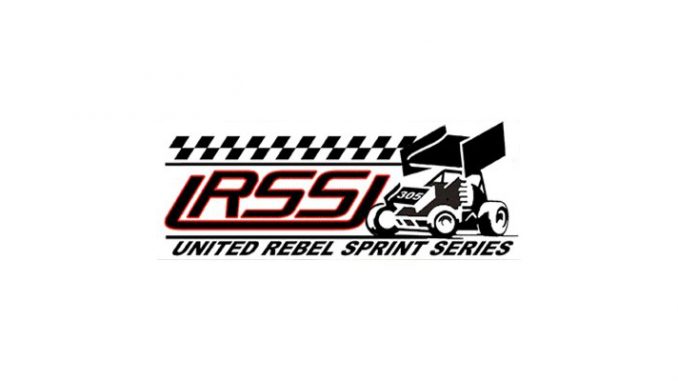 From URSS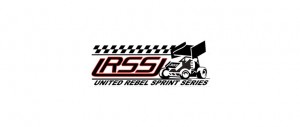 The United Rebel Sprint Series made their way back to the Lincoln County Speedway in North Platte Nebraska Saturday for the third race in the 2016 Myers Racing Engines National Championship. Thirty one teams From Kansas, Oklahoma, Colorado, Nebraska and Wyoming made the trek to the 3/8's mile oval to do battle for the win. Originally scheduled as a Regional event, North Platte racer John Webster worked tirelessly to gain Sponsors for the date and it was added to the National Points chase through his efforts.
Plainville Kansas's Jed Werner brought the field to the green flag but it was McCook Nebraska's Darren Beery who took the point with Zach Blurton, Werner, Luke Cranston and Zac Taylor rounding out the top five after the first circuit. Blurton wasted no time making his way around Berry to take over the lead on lap two. Taylor took away the third spot from Cranston on the third circuit. Lap six saw the caution come out for the first time as Steven Richardson came to stop.
On the restart Blurton once again bolted to the lead with Berry in the runner up spot. Further back in the field twentieth starter Austin Mclean started his run to the front. The 2015 URSS National Rookie of the year had picked up five positions in the first six circuits and was looking for more. John Webster who had started twenty first was in Mclean's tire tracks and challenging Brian Herbert for the spot. Mclean continued his mark making his way to the twelfth spot by lap twenty.
Up front Blurton continued to pace the field with Cranston looking to make his way to the runner up position.  Cranston took the spot away on the twenty-fourth circuit only to give it back the following lap. Cranston once again made the pass on lap twenty-six and set his sights on Blurton. Arcadia Oklahoma's Ty Williams had been holding the fifth spot but was gaining ground on Berry and Werner. Williams took the third position away from Berry on lap twenty-six bring Werner and Zac Taylor with him.
Up front Blurton held the lead and as the checkered flag fell it was Zach Blurton taking his first URSS National Points win and his third of the season with Cranston, Williams, Werner and Taylor rounding out the top five.
The Keizer Aluminum Wheels Hard Charger Award goes to Austin McLean, moving up from starting 20th to finish 9th.  Heat Race Winners Weers, Darren Berry, Cranston, Werner
North Platte Nationals A- Feature
1 Zach Blurton
2 Luke Cranston
3 Ty Williams
4 Jed Werner
5 Zac Taylor
6 Darren Berry
7 Adam Trimble
8 Coby Pearce
9 Austin McLean
10 Bob Dvorak
11 Lance Davis
12 Brian Herbert
13 John Webster
14 Jeremy Huish
15 Nate Berry
16 Richard Weers
17 Nick Bryan
18 Doug Lovegrove
19 Howard Van Dyke
20 Steven Richardson DNF
21 Jamie Turpin DNF
B 1 Results
1 Steven Richardson
2 Adam Trimble
3 Jamie Turpin
4 Nick Bryan
5 Howard Van Dyke
6 Aaron Ploussard
7 Jordan Randles
8 Craig Jecha
9 Michael Beckerman
10 Corey Kelley DNF
11 Clint Schubert DNS
B 2 Results
1 Doug Lovegrove
2 Coby Pearce
3 Brian Herbert
4 Jeremy Huish
5 Austin McLean
6 John Webster
7 Tom Belsky
8 Luke Lucero
9 Scott Cochran DNS
10 Jeff Radcliffe DNS