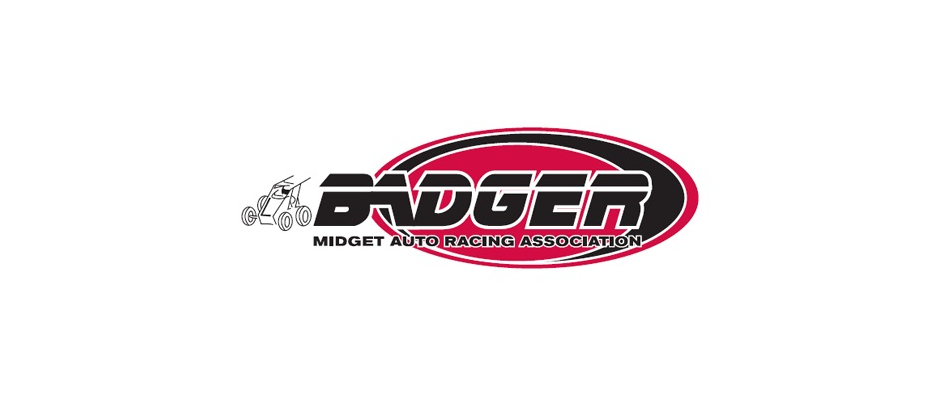 From Bryan Gapinski
SUN PRAIRIE, Wisc. (September 4, 2016) — Brandon Waelti won the 25-lap "Advanced Fastening Supply Kevin Doty Classic" Mid-State Equipment/Zimbrick Chevrolet of Sun Prairie Badger Midget Racing Series feature Sunday Night at Angell Park Speedway.
The event was the season finale of the 70th anniversary year of racing at the 1/3-mile clay oval. Waelti and car owner Harlan Kittleson clinched the Badger Driver and Car Owner Championships, with one race remaining.
Brock Hunnell jumped into the lead at the start closely followed by Aaron Schuck and Waelti. Waelti passed Schuck for second place on the seventh lap. One lap later Hunnell began lapping the tail of the field before the lap was completed, Waelti passed Hunnell for the lead.
Waelti maintained a two second lead over Aaron Schuck, when the events first caution appeared with five laps remaining due to Schuck's car coming to a stop. Two more cautions over the next two laps kept the field bunched up. On the final restart Waelti maintained his advantage driving the Harlan Kittleson owned Stealth/Ford Duratech No. 15. scoring his fifth series victory of the season.
Brad Greenup scored his best career series feature trailing Waelti by one second at the finish. Andy Baugh, Kurt Mayhew, and Derek Childs completed the top five.
"This is go great winning the title I need to thank my team and everyone who helped me get to this point during my career, also to win the Doty Race is fabulous Kevin was a great competitor and ambassador for our sport" commented Waelti. Waelti's previous best Badger season point finishes were second in 2007, and third place three times.
Earlier in the night Laura Smith won the 6-lap Advanced Fastening Supply Challenge Dash, joining the short list of female driver preliminary race winners at the track.
Zach Boden won the 15-lap Speedway Motors POWRi North Outlaw Micro/ Badger 600 Micro Series presented by My Race Pass co-sanctioned feature. Boden passed three cars on the opening lap to take the lead, followed by Ty Springer who moved into second on the second lap, after starting in sixth position.
Boden's sizeable lead was erased on Lap 9 when he experienced trouble lapping several cars, allowing Springer to close to his rear bumper. Boden once again with a clear track increased his advantage over Springer winning by four- car lengths. Completing the top five were: Chad Bogar, Dave Collins, and Denver Larsen. The victory for Boden was his third straight at the track. The race also set a new 15-lap track record for the division.
The Badger Midgets concludes their season next Saturday Night Sept. 10 at Sycamore (Ill.) Speedway.
SUMMARY
MIDGETS
25-lap Feature: 1. Brandon Waelti; 2. Brad Greenup; 3. Andy Baugh; 4. Kurt Mayhew; 5. Derek Childs; 6. Broc Hunnell; 7. Zack Emmons; 8. Buddy Luebke; 9. Mike Stroik; 10. Ryan Probst; 11. Randy Reed; 12. Bryce Dunn; 13. Jeff Zelinski; 14. Ken Hanson; 15. Laura Smith; 16. Aaron Schuck; 17. Jason Dull; 18. Denny Smith.
8-lap Heat Race Winners: Robbie Ray, Baugh, Greenup.
6-lap Dash: L. Smith.
Cars Present: 21 Feature Lap Leaders: Hunnell 1-8, Waelti 9-25.
MICROS
15-lap Feature: 1. Zach Boden;. 2. Ty Springer; 3. Chad Bogar; 4. Dave Collins; 5. Denver Larsen; 6. Don Wickstrom; 7. Dylan Larsen; 8. Emily Portschy; 9. Jake Goeglein; 10. Jack Vanderboom; 11. Dustin Stefan; 12. John Crimmins; 13. Daniel Stefan; 14. Brandon Schrimer; 15. Miles Quandt.
8-lap Heat Race Winners: Wickstrom, Boden.
Cars Present: 15 Feature Lap Leaders: Boden 1-15.