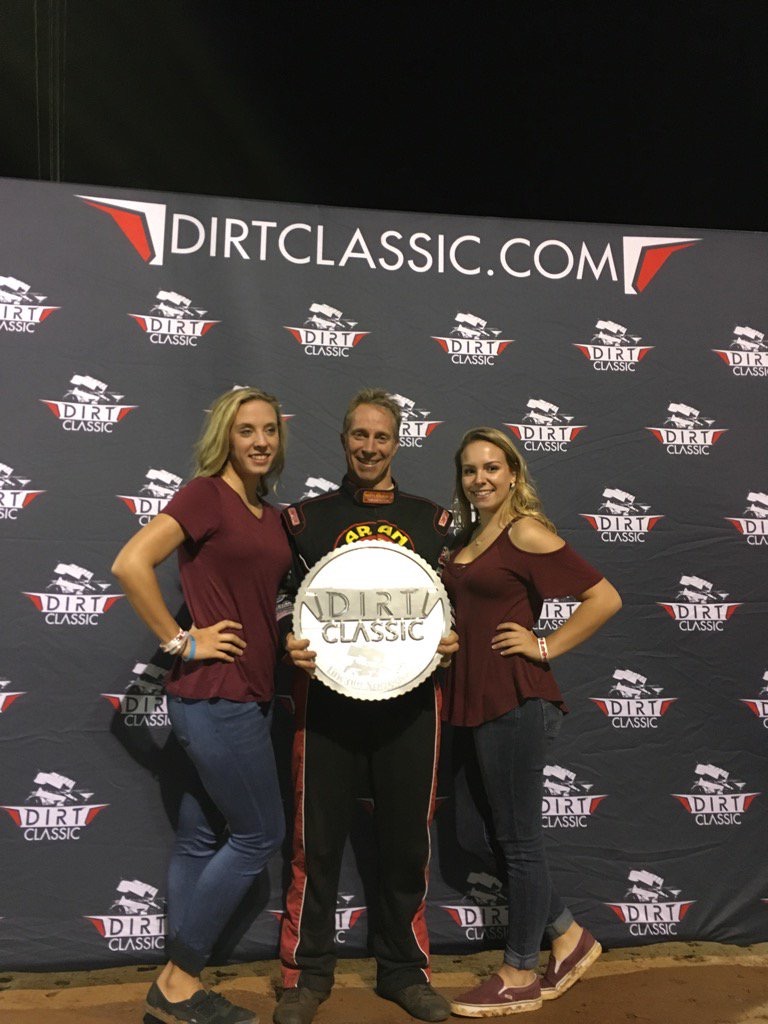 PETERSEN MEDIA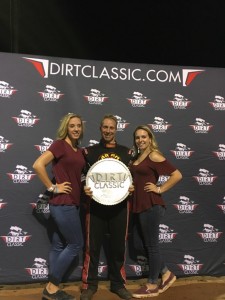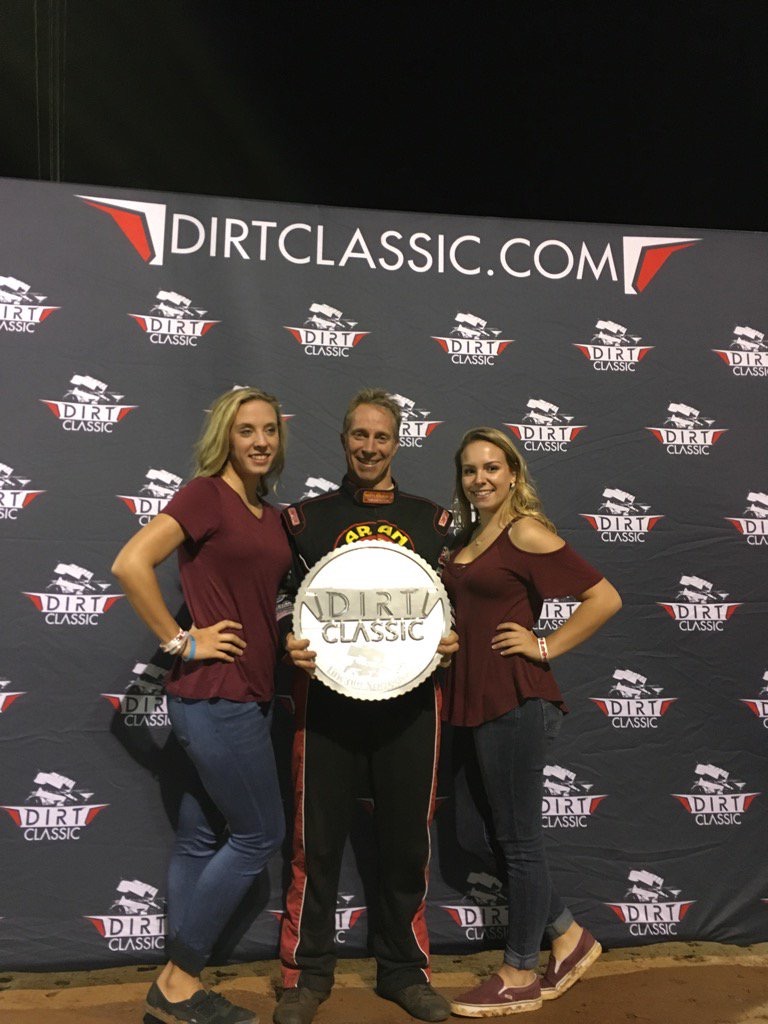 After claiming the inaugural running of the Dirt Classic back in 2014, Stevie Smith wasted no time returning to victory lane at the popular event as he fended off some stiff competition in Danny Dietrich and Greg Hodnett to become the first peat winner of the Dirt Classic presented by Schmuck Lumber.
With Lucas Wolfe and James McFadden on the front row of the 40-lap, $20,000-to-win Dirt Classic presented by Schmuck Lumber feature event, it was Wolfe jumping out to the early lead with McFadden running in his wake.
Third starting Stevie Smith would be on the prowl, as he would pick off McFadden on the third lap to take over the second spot before the red flag flew on the fourth circuit.
Under the stoppage, Wolfe would take his machine into the pit area with an oil leak and the inaugural Dirt Classic Champion, Steve Smith, would find himself in the race lead.
With Danny Dietrich, Gerard McIntyre, and Matt Campbell giving chase, Smith had a strong restart that saw him gap his completion, but he would soon find traffic on Lincoln Speedway and Dietrich would quickly close in on the point.
Continuing to look strong out front, Smith would set a quick pace but behind him Dietrich was chomping at the bit and seemingly getting stronger as the laps clicked off in furious fashion.
On the 30th lap, Dietrich would ride the rim around Smith in turns three and four to take over the race lead before the red flag few again on the 31st lap. With Dietrich now pacing the field, he would have Smith and 11th starting Greg Hodnett on his rear bumper, setting up a very entertaining nine-lap sprint to the finish.
When the green flag dropped, Dietrich and Smith would hook up in a great battle for the top spot with Smith sliding up in front of Dietrich to reclaim the lead on lap 35, as Hodnett was also able to sneak by and take over the second spot.
A lap 36 caution would again bunch the field back up for one final restart, and when the action resumed Smith was hard on the throttle as he gave himself a little distance, as Dietrich would retake the second spot, with Hodnett shuffling back to third.
Up front, Smith would hit his marks over the final laps to pick up the win by 1.03 seconds over Dietrich with Hodnett taking the final spot on the podium.
"We ran second last year, and didn't want to run second again," Stevie Smith said in victory lane.  "We ran our tail off and Danny did a great job, but sometimes when you're out front you don't' know which way to go, and I think being in second late may have won us the race."
Lance Dewease would earn hard charger honors by charging from his 14th starting spot to finish in the fourth spot, while 2015 Dirt Classic winner, Brian Montieth would round out the Top-Five after charging his way from 15th.
A total of 48-cars checked into the 3rd Annual Dirt Classic presented by Schmuck Lumber on Saturday night, and it was Matt Campbell earning quick time honors in what was his first ever 410ci event.
Drivers competed in a pair of heat races on this night to earn points towards their feature event starting spots and heat wins would go to James McFadden, Lucas Wolfe, Bill Balog, Danny Dietrich, Ryan Smith, Terry McCarl, JJ Grasso, Greg Hodnett, Brent Marks, and Adam Wilt.
C and B Mains were also on the card with the C Main going to Tyler Esh, while Freddie Rahmer took B Main honors.
STAY CONNECTED- Stay updated with all things Dirt Classic by clicking over to www.DirtClassic.com, Liking https://www.facebook.com/thedirtclassic, or following @dirtclassic on Twitter.
JOIN THE TEAM- The ever-growing Dirt Classic is always looking to bring on new marketing partners. If you are interested in becoming a part of any future events please email race@dirtclassic.com, or contact Jarrod Adams at 704- 996-4243.
PETERSEN MEDIA: Petersen Media is a promotional agency that can handle your  public relations, marketing, and any other promotional needs. For more information visit www.petersenmediainc.com,  email sales@petersenmediainc.com, www.facebook.com/PetersenMedia or follow @Petersen_Media on twitter.