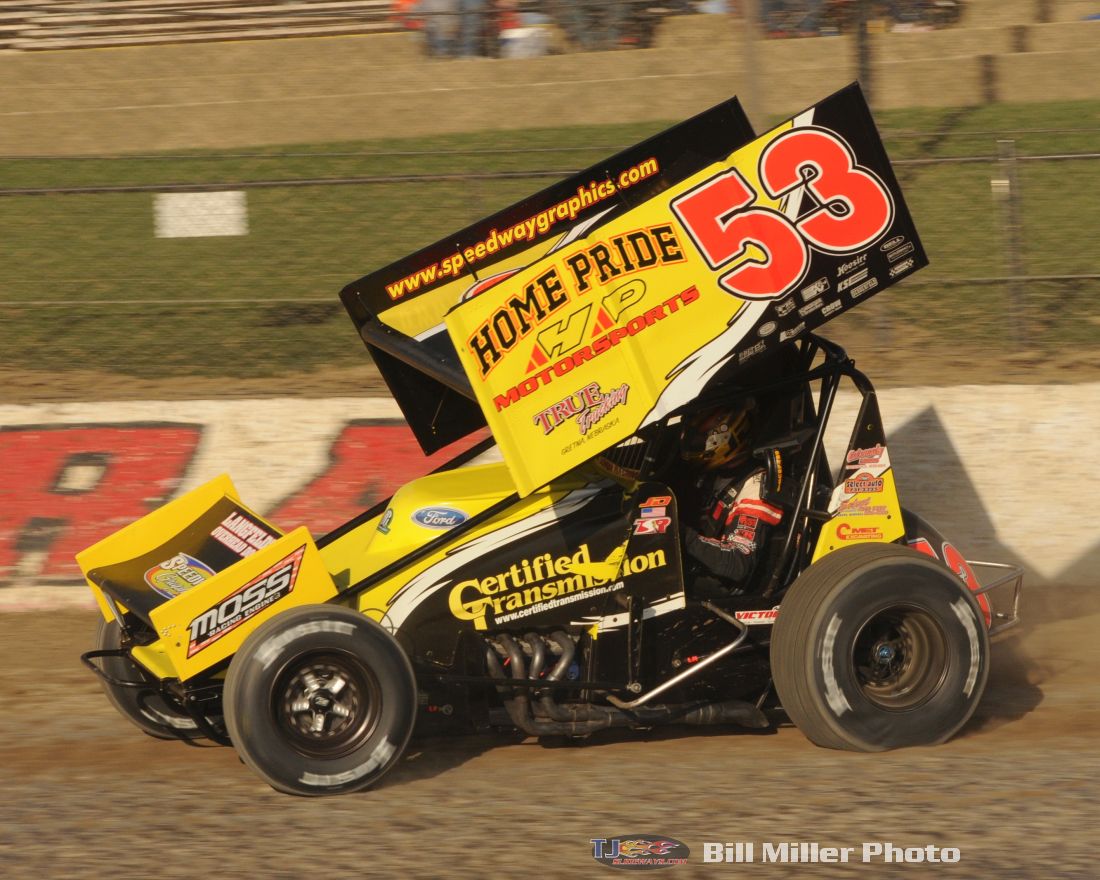 From Inside Line Promotions
SPRINGFIELD, Neb. (Oct. 25, 2016) – Jack Dover is planning on ascending to a new level in racing next season.
Dover achieved the double-digit win mark in 2016 for the fifth straight year and his 14 feature victories were only one shy of his career-best total in a season.
"We keep shooting for 20 wins and I know we're going to get there," he said. "It will be tough to hit that mark by only racing 40 or 50 times per season, but I'm confident we can achieve that goal."
Dover was victorious at nine different tracks throughout his home state of Nebraska, Missouri, South Dakota, Kansas and Iowa this season. He also won six of the 11 Carpetland Nebraska 360 Sprints races to garner his second straight championship with the series.
"It's a big boost to race for a championship and reach that level, especially two years in a row," he said. "We won a lot of races and backed up our championship so we're very pleased with the way the season went."
Dover also won with the ASCS Warrior Region, Midwest Sprint Touring Series and NCRA.
Additionally, Dover captured the RaceSaver IMCA Sprint Nationals, which featured approximately 100 drivers from across the country, for the second time in the last three years.
"We teamed up with Chris Roseland to win a few races this year, but that was the biggest," he said. "I can't thank him enough for the opportunity. It was a lot of fun driving for him."
Dover said he is currently working on plans for the 2017 season, but is unsure when or where it will start.
"We're going to hit it hard this winter and get the best of the best equipment and we're going after 20 wins next season," he said.