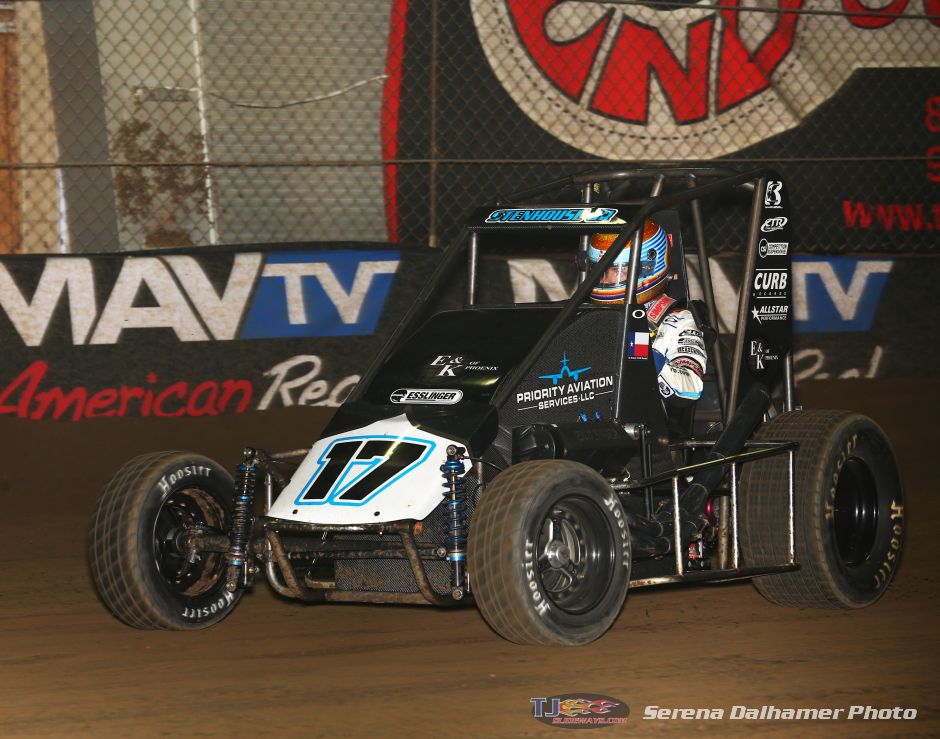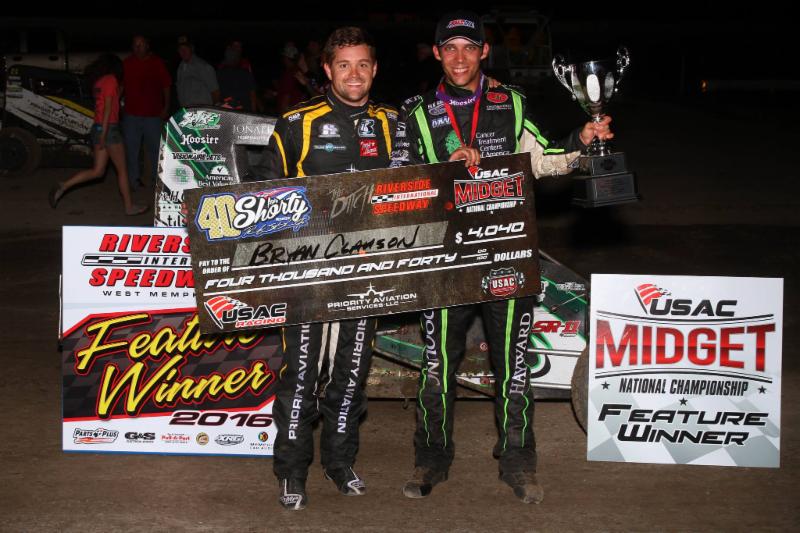 From Lonnie Wheatley
NOBLESVILLE, Ind. (December 2, 2016) – The stable of Chili Bowl drivers for the newly-formed Clauson-Marshall Racing team is halfway in place.
And it comes as little surprise that Olive Branch, MS, native Ricky Stenhouse, Jr., is the latest addition to the Clauson-Marshall Racing team that already includes World of Outlaws champion Donny Schatz and Tyler Courtney.
The NASCAR Sprint Cup star has raced for Bryan Clauson in recent renditions of the Chili Bowl and has raced into a pair of Saturday night championship features under the Clauson banner at the popular event in Tulsa, OK.
"I think it would be more of a surprise if we didn't have Ricky as one of the drivers for BC's Dream Team," Tim Clauson commented. "Ricky and Bryan were more than just friends, they were like brothers."
Earlier this summer, Stenhouse, Jr., took a brief break from the asphalt circles to play in the dirt with Sprint Car racing action.
"They got to fulfill a dream they had of going racing together old school in the Matt Wood Racing/Elk Grove Ford Sprint Cars in ASCS competition," Tim Clauson explains. "This was something they had always talked about doing and this year they made it happen."
It was a stretch of races that wrapped up at Stenhouse's old stomping grounds, the storied Riverside International Speedway in West Memphis.
"I got to join up with them over Father's Day weekend as I brought a Midget down for Ricky to race," Tim Clauson recalls. "That weekend wound up being a memory I'll always cherish, as looking back it defined who Bryan and Ricky are as racers and as friends."
"Since Bryan's passing, Ricky has taken it upon himself to be an ambassador for not only Bryan, but for our whole family," Clauson says. "Watching and listening to him talk about his friend and the gift of Organ Donation has been a true Godsend to our entire family."
The pairing for the upcoming Chili Bowl Nationals was never in doubt.
"I confided in Ricky pretty quickly that I knew Bryan would want me to 'Race On'," Tim Clauson comments. "Whether it was a six-car team or just one car out of my garage, Ricky and I would always run Chili Bowl together for Bryan."
Richard and Jennifer Marshall first partnered with Stenhouse, Jr., on the track in 2014 after their initial meeting several years ago. "He instantly made us feel at home, introduced us to Bryan and the Clauson family, his family and then to many of our best friends to this day," Marshall comments. "In doing so, he has become family to us and as one of Bryan's best friends, we have also shared our sorrow in his loss."
Marshall goes on to say, "He continues to be a class act on and off the track and just plain fun to watch race."
Chili Bowl expectations are high, yet attainable.
"Not long ago, I text him a picture of my office credenza with just enough room cleared to place the Golden Driller trophy," Marshall relates. The caption? "No pressure this year…but."
"This Chili Bowl will be yet another poignant racing family gathering for us, minus one," Marshall says. "We feel fortunate for the opportunity to 'Race On' this year with one of the best in the business."
Embarking upon his 11th career Chili Bowl, Stenhouse, Jr., will be gunning for his fifth overall Saturday night feature start with the Clauson-Marshall Racing team.
"This will be a Chili Bowl that I am looking forward to probably the most out of any," Stenhouse, Jr., comments. "To help represent Bryan's dream of putting great cars on the track with a great team, I'm very fortunate to call the Clausons and Marshall family part of my own family."
Stenhouse, Jr., recognizes that he represents the team not only on the track, but off the track as well.
"I want to do my best in representing Bryan not only at the Chili Bowl, but throughout the rest of my life and career," Stenhouse, Jr., says. "We were great friends and as Tim said, I will cherish forever the week we had this summer going up and down the road in the motorhome, just racing and having fun and then having Father's Day with our Dad's was incredible."
Additional information regarding the Clauson-Marshall Racing team and upcoming Chili Bowl plans will be available in the coming weeks.