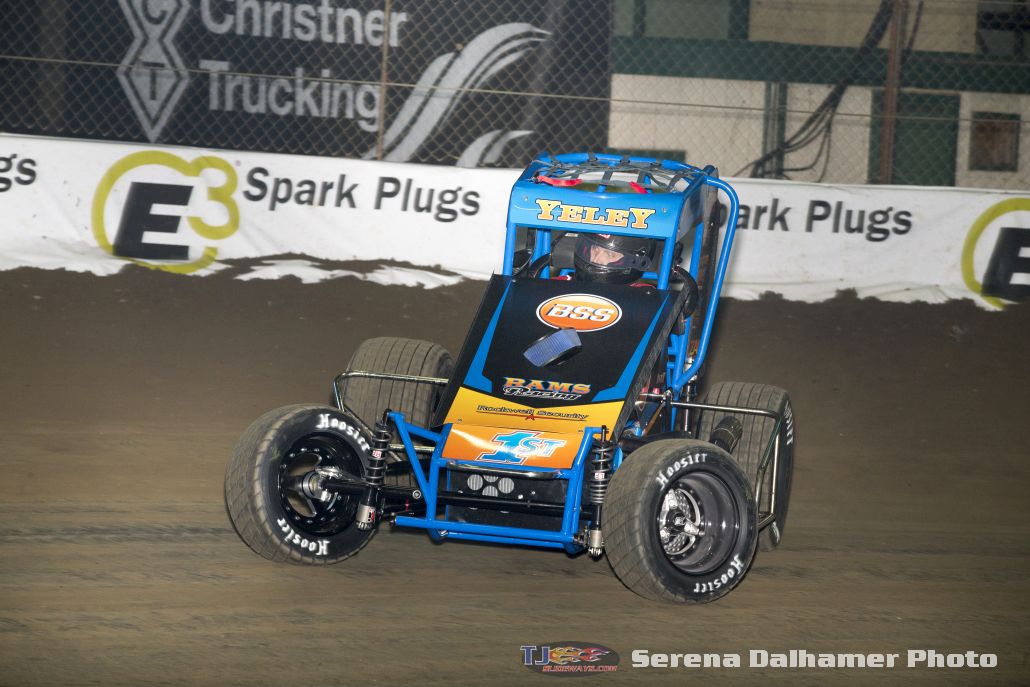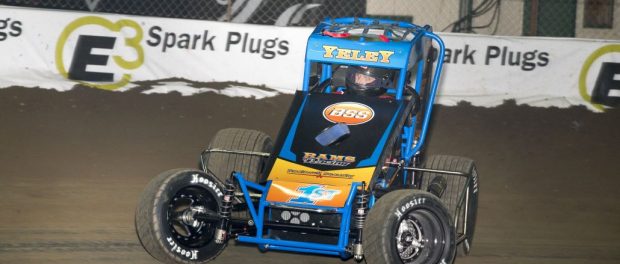 The final preliminary night for the 31st Annual Chili Bowl Nationals pushes off tonight. My 2017 picks have been…something. There is no truth in the rumor of victory lane confetti being made up of torn up Chili Bowl pool sheets from earlier in the week (for entertainment purposes only).
On that note here are the picks for Friday:
Favorites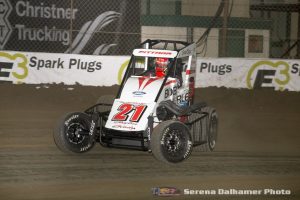 Steve Buckwalter: Teaming up with the Loyet family for 2017 Buckwalter is free of logistics other than wheeling the #05B into the show on Saturday. Loyet cars have been fast all week in Tulsa, and I expect Buckwalter to be very quick on Friday.
Daryn Pittman: Pittman would love nothing more than to win the biggest race in his home state. Pittman's Chili Bowl effort every year is top notch. In addition Pittman improves every year in the midget at Chili Bowl. If he can avoid some of the pitfalls top competitors experienced early in the week he is a lock for Saturday's A-Main.
Ronnie Gardner: Somehow Ronnie ended up in my Thursday picks last night when I looked at the wrong sheet, but the same logic applies tonight. Note how strong Jake Swanson's entry was Wednesday night. Gardner is the regular driver for Six 8 Motorsports. Gardner has had some bad luck at the Chili Bowl in the past, but should have a fast race car for Thursday.
Chad Boat: Boat is a former preliminary winner in Tulsa in 2013. After a full season on the USAC National Midget Car Series Boat has more laps than in recent years coming into the Chili Bowl.
Tanner Thorson: The 2016 USAC National Midget Car Series champion hopes to be the third Keith Kunz driver to lock into Saturday's feature. Thorson finished 14th in the VIROC on Tuesday, but is a strong candidate for a much better finish on Friday.

Dark Horses
Chad Boat (84X), Donny Schatz (15) and Jerry Coons Jr (5) (Serena Dalhamer photo)

Justin Grant: The only reason Grant is in the dark horse section is he is not receiving as much attention as his Clauson-Marshall Racing teammates. Look for Grant to make some noise tonight in this top fight ride for the Chili Bowl.
John Carney, II: Carney has been very fast in 360 and 305 sprint car competition the past several seasons. The Southwest is very familiar with Carney, but I believe he will make an impact tonight on a National stage.
Noteworthy Entries
Former Chili Bowl winners in the field include Damion Gardner, Tim McCreadie, Cory Kruseman, and John Heydenreich.
NASCAR drivers J.J. Yeley and Ricky Stenhouse Jr. are in action. Yeley brings another unique creation from BOSS chassis to the Chili Bowl while Stenhouse is drive for Clauson-Marshall Racing.
The People's Champion Dave Darland is another veteran driver that has yet to win a Golden Driller at the Chili Bowl Nationals. Could this be Darland's year?
Ricky Gaunt returns to the race track after retiring in 2015. He is joined by another retired competitor from California that comes out to race at Chili Bowl, Brad Noffsinger.
Wayne Johnson returns to his home state with a unique Wayne Simmons creation similar to Yeley's.
Shane Cockrum is a driver you will want to keep an eye on, just to make sure its actually Shane Cockrum.
Jac Haudenschild follows up his son's Sheldon's performance last night by qualifying on Friday.