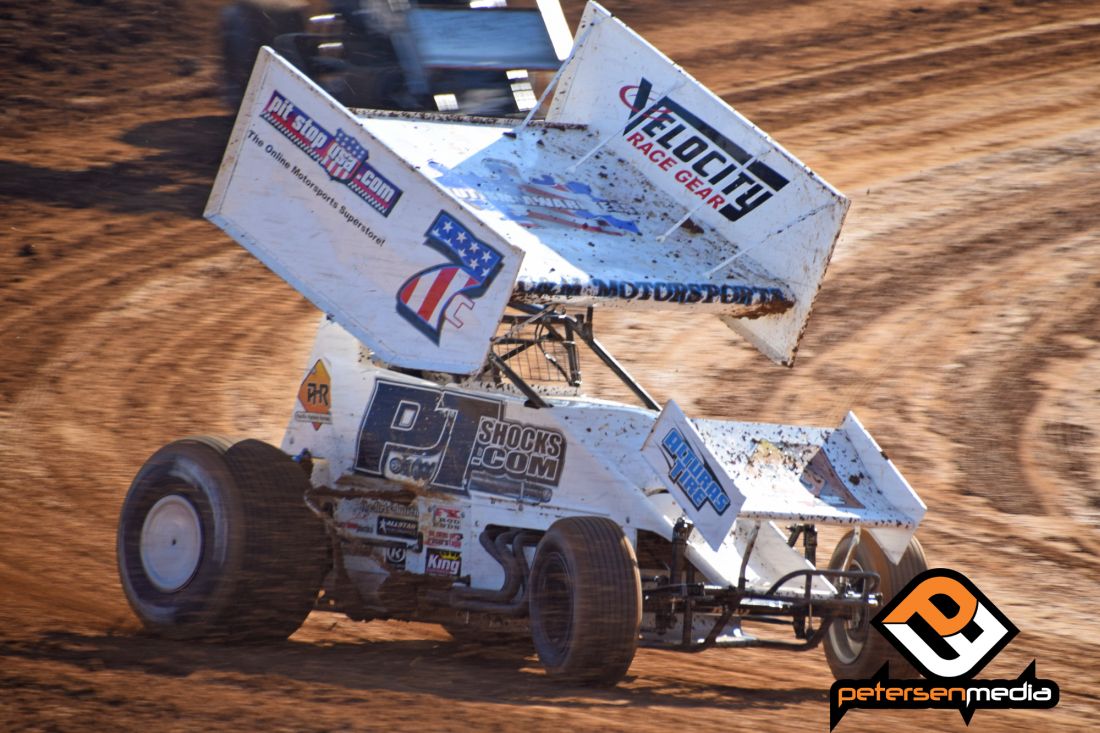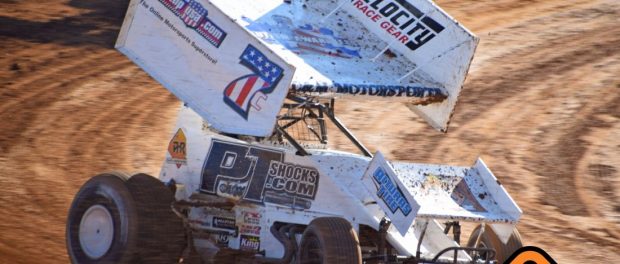 From Peterson Media
After a 36 race schedule in 2016 saw them garner 12 feature event wins and a second consecutive Civil War Series Championship, C&M Motorsports is geared up for another big season in 2017 as Andy Forsberg and Tony Gualda will both pilot the No. 7c entry on occasion in the year ahead.
"We are really excited to have Andy Forsberg back for a majority of our schedule in 2017, but we are just as excited to have an up and coming Tony Gualda take wheel in a few races for us as well," Cody Geaney and Mandi Davis of C&M Motorsports said.
All in all, C&M Motorsports is scheduled to be in action at 44-races in 2017 and will go after the inaugural Sprint Car Challenge Tour Championship with both drivers running select events in the potent No. 7C.
Forsberg, who has a laundry list of accolades over the course of his stories career, will run a majority of the races for the team as he is scheduled to be in the seat of the PitStop USA/Autism Awareness/Pacific Highway Rentals entry tentatively on 29 occasions. Of the scheduled events events, 'Mr. Excitement' is slated to be in action at Petaluma Speedway and Placerville Speedway nine times each, and will make two appearances at Stockton Dirt Track, three at Silver Dollar Speedway, three at Marysville Raceway, and will also be at Antioch Speedway, Thunderbowl Raceway, and the 95A Raceway in Fernley, NV one time each.
17-year-old Tony Gualda, who is in the early years of his career, will tentatively take the reigns on 12-occasions with a majority (six) of his starts coming at Placerville Speedway. Gualda will also makes starts in the PT Shocks/Swartz Diesel/Velocity Race Gear entry at Antioch Speedway, Petaluma Speedway, Stockton Dirt Track, and Thunderbowl Raceway.
"There is a lot of top notch talent in California, and for Cody and Mandi to ask me to drive at select events is really a cool opportunity, and I am hoping to make the most of it," Tony Gualda said. "I have working with Darin Smith before so having him there with me will be nice, and I am really excited to learn from Andy as well."
With the 2017 season just a month away from kicking off in Northern California, C&M Motorsports will look to defend their 2016 Sherm Toller Memorial win when racing gets underway on February 25th in Marysville, CA with Andy Forsberg behind the wheel.
The C&M Motorsports team would like to thank PitStopUSA, Autism Awareness, Pacific Highway Rentals, PT Shocks, Swartz Diesel, and Velocity Race Gear and all of their product sponsors for their continued support.