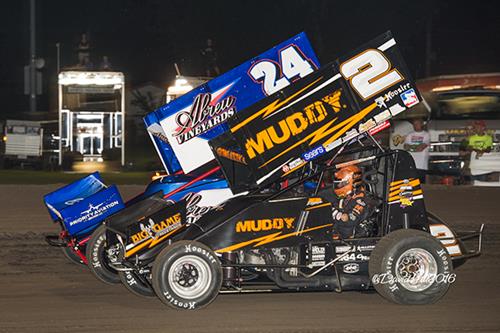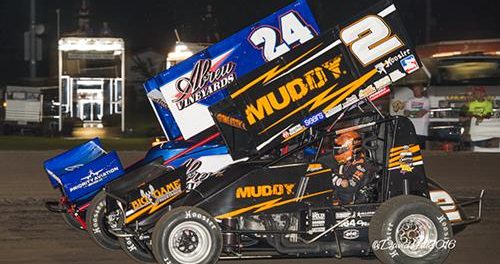 From Bill Wright
OSKALOOSA, Iowa (February 7, 2017) – Tickets for the 22nd Annual Front Row Challenge are on sale for returning ticket holders starting today! The winner of this year's Front Row Challenge, held Monday, August 7 will again bank $20,000, one of the highest one-day payouts in the country!
In addition to the big payday, this year's winner will be awarded a golden ticket to both the Dirt Classic Ohio event at Attica Raceway Park September 1 and 2 and the Dirt Classic 4, held Saturday, September 23 at Lincoln Speedway near Abbottstown, Pennsylvania.
The race is known for its contingencies, awarded to all heat winners, B winner and various other promotions throughout the night. Returning in 2017 will be the Keith Hutton/TK Concrete "King of the Hill" Match Race. It will not only pay $1,000 to the winner, but determine the pole-sitter. The event, popular with sprint car fans around the world, matches the top eight qualifiers through the heats in one-on-one two-lap match races.
To renew your tickets or if you have questions, call 515 957-0020 Tuesday through Thursday from 10 a.m. to 4 p.m.!
For more information on the Front Row Challenge, visit www.OskyChallenges.com!