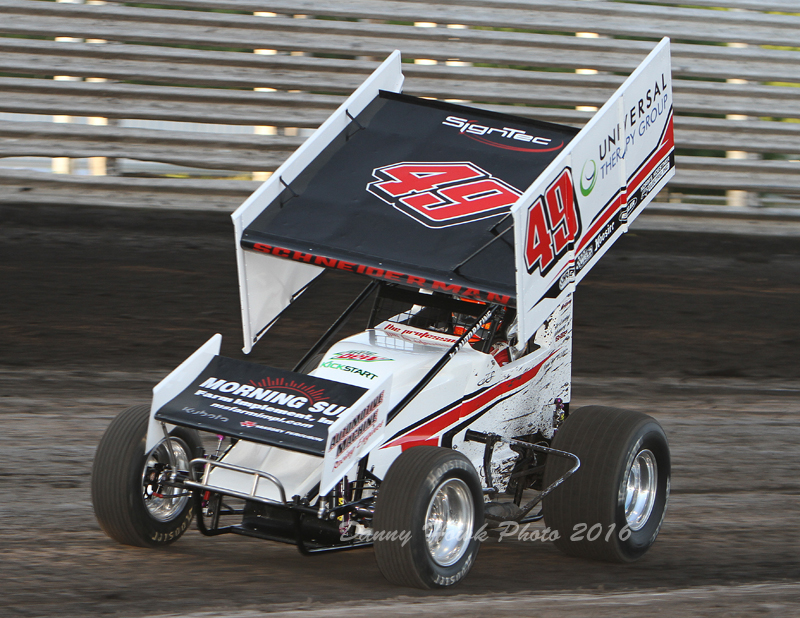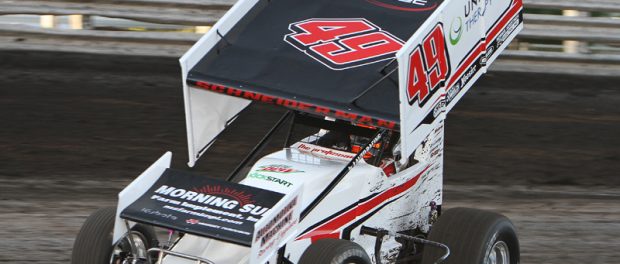 From Bill Wright
February 8, 2017 – Josh Schneiderman and the Deuce Motorsports team are gearing up for the 2017 season. The West Burlington, Iowa driver finished ninth in the 410 sprint car standings at Knoxville Raceway and took home the Lyle Boyd Hard-charger Award for passing the most cars in feature events there.
Familiar partners will again be essential this season. "It's great to have World of Wheels and Universal Therapy Group back with us for 2017," says Josh. "They've been with us for a number of years now. We also have Land Pride, Morning Sun Implement and MD Orthopedics back as well. They've all been the backbone of our team for a while now."
Josh will also be running a similar schedule in 2017. "We're obviously going to focus on Knoxville weekly this year," he says. "We'd also like to hit all the Sprint Invaders shows. We're going to try and freelance a little too when the World of Outlaws, IRA and MOWA is in the area."
There will be an addition to the family as well this summer! "With Brittany and I expecting our first child it may change our schedule a bit here and there," says Josh. "The due date is July 24, so it wasn't the best planning, but it's not going to change our goal of running our weekly program. We're excited about the opportunity to become parents."
Kick Off Party is March 4!
Josh will have his 2017 Kick Off Party on Saturday, March 4 at the Burlington Eagles Club located at 2727 Mt. Pleasant St. in Burlington.
Entertainment will include Lucas Beebe performing. There will also be a silent auction, and food and beverage provided by PIG OUT.