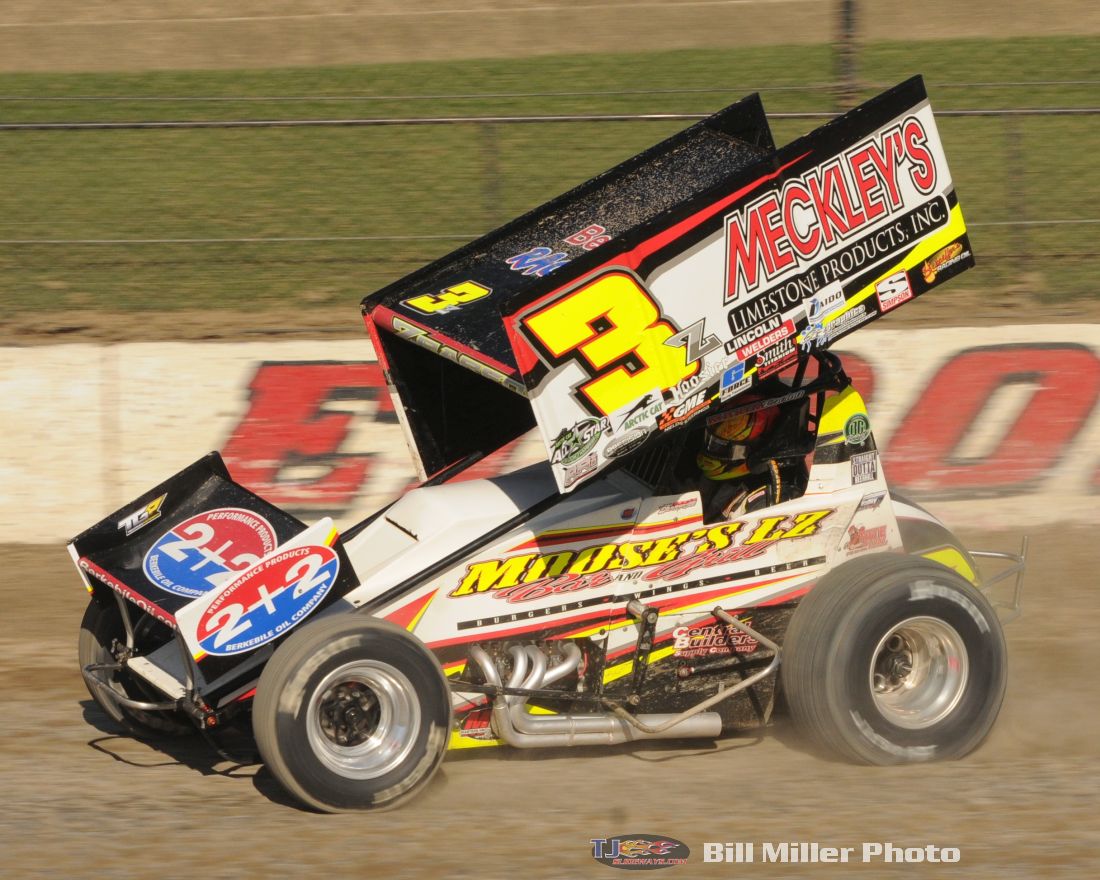 From Fully Injected Motorsports:
JONESTOWN, Penn. (February 14, 2017) – The "Jonestown Jet" Brock Zearfoss will launch the new year in a big way; unveiling a schedule highlighted with 81 events throughout much of Pennsylvania, Ohio and New York. Zearfoss, pilot of the Brock Zearfoss Racing/ Moose's LZ Bar & Grill/ Meckley's Limestone/ Central Builders Supply Co./ Leach's Automotive/ Masters Mechanical Insulation/ Comprehensive Test and Balance/ Berkebile Oil Company/ No. 3Z, plans to activate the new year on Saturday, March 11, by entering opening day competition at the Port Royal Speedway "Speed Palace" in Port Royal, Pennsylvania.
"We have a lot on our plate this season, but we are ready to get started," Brock Zearfoss explained. "I can't thank my family and team supporters enough for this opportunity. I've been fortunate enough to surround myself with people who truly care about sprint car racing, as well as care about the success of my race team. Hopefully we can make everyone proud in 2017 and continue to add marks in the win column."
In addition to an aggressive schedule at Port Royal Speedway and Williams Grove Speedway, as well as the entire Pennsylvania Sprint Speedweek schedule, the Jonestown, Pennsylvania, native will join the Arctic Cat All Star Circuit of Champions and World of Outlaws Craftsman Sprint Car Series frequently, participating in all Arctic Cat All Star and World of Outlaws swings through Central Pennsylvania. Likewise, Brock Zearfoss will be joining the "Greatest Show On Dirt" during a portion of the "Month of Money." The two-time main event winner in 2016 plans to visit Attica Raceway Park for the Brad Doty Classic, and the world famous Eldora Speedway for the annual Kings Royal weekend. Zearfoss' "Month of Money" campaign will conclude with the Williams Grove Speedway Summer Nationals in late July.
"I think we are most excited for our plans to visit Eldora Speedway and Attica Raceway Park during the early parts of July," Zearfoss said. "The Brad Doty Classic and Kings Royal are synonymous with sprint car racing. To finally be a part of that history is exciting for my race team. Hopefully we can represent Pennsylvania well and have solid finishes during both events."