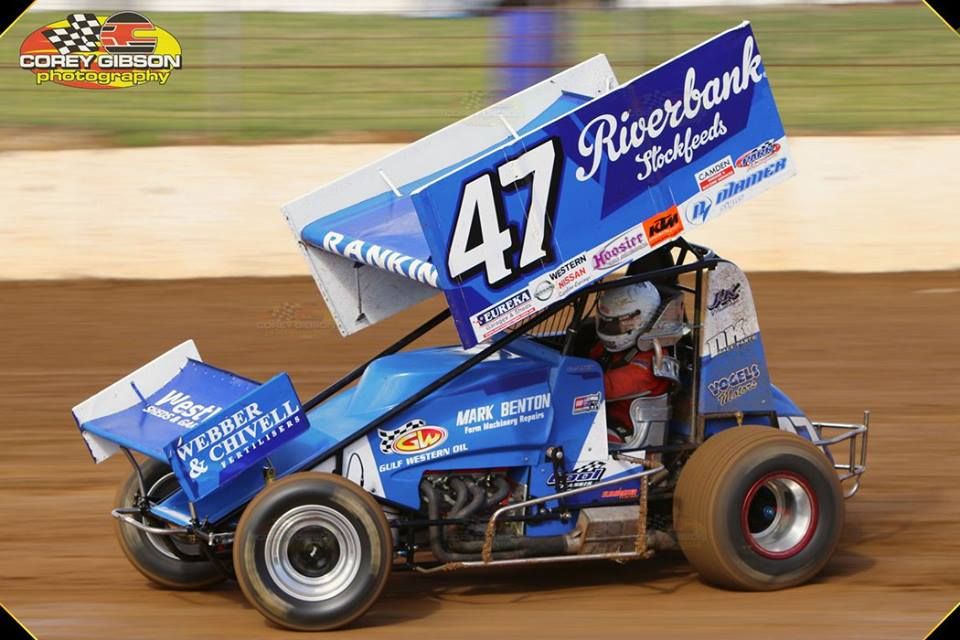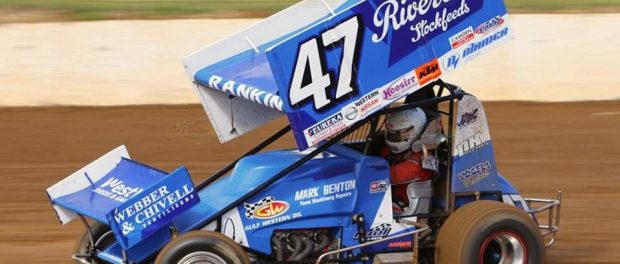 From Redline Media
Following a six-year dry spell, Tim Rankin couldn't have been happier to return to victory lane on Saturday night, after taking out the 10th Eureka Garages & Sheds Sprintcar Series round at Hamilton's Western Speedway.
While the Simpson-based racer experienced a mixed run earlier on in the night, coming away with a win and a sixth-place finish in his heat races, everything came together for him in the feature race, which saw him start out of position four, having advanced from sixth in the pole shootout.
Being elevated to second place after three initial restarts, which saw second-placed starter Brad Warren crash out, Rankin was pipped by pole-sitter Brett Milburn off the start line, but he was then able to regain the lead by the completion of the opening lap. From there, he went on to set the pace for the non-stop 30-lap distance to claim the chequered flag by more than three car lengths.
"It's such a massive relief to finally break the drought and achieve a feature-race win," expressed the jubilant 28-year-old racer following his triumph at Western Speedway, which was incidentally the site of three of his four career Sprintcar feature-race wins over his eight-year career – the last of which was the 2011 Victorian 410 Sprintcar Title.
"It's satisfying to continue my good form at Hamilton and come away with the win, not only for myself, but for my family and sponsors as well, who continue to give me such amazing support."
Commencing the 2016-17 season in the Mal Davis owned ACT # 66 machine, Rankin returned to the driver's seat of his family-owned Vic # 47 Riverbank Stockfeeds / Mark Benton Farm Machinery Repairs supported Cool car after a handful of race meetings.
Since winning the Victorian Title six years ago, Rankin has shown consistent speed but had previously been unable to convert that into a feature-race win. However, his persistence and determination certainly paid off on Saturday night, rewarding him with a long-awaited return to the top step of the podium.
For his next appearance, Rankin will head to Geelong's Avalon Raceway to contest the Great Southern Shootout on the Saturday night of March 4.
Rankin would like to thank the following 2016-17 season sponsors for their valued support: Riverbank Stockfeeds, Mark Benton Farm Machinery Repairs, Gulf Western Oil, D&J Contracting, Webber & Chivell Fertilisers, JK Haulage, DK Race Parts, Cool Chassis, Vogels Motors, Jessica Rankin Myotherapy, and Settlement Supermarket. Special thanks go to: crew members Gordy, Gav, Brian and the Rae family, along with Gail (mum) Mal (dad), Jess (sister) and Tarni (girlfriend).