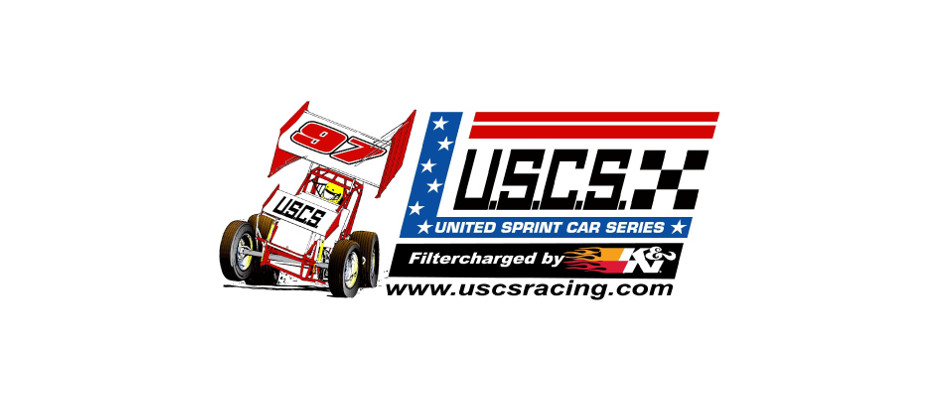 From Pete Walton
ATLANTA, Ga. (February 21, 2017) — The United Sprint Car Series presented by K&N Filters kicks off its 50 plus race 2017 National schedule of events covering nine states for its 21st season of competition in just 10 days at Hattiesburg Speedway in Hattiesburg, Mississippi as headliners of the Hub City 125 on Friday, March 3rd. Two other USCS series, the K&N Filters USCS Outlaw Modifieds and www.rockauto.com USCS Mini Sprints will both be on the racing card as well as a "Showdown in Mississippi" event in the Factory Stock/Pure Stock division.
The track's opening night event is expected to attract a strong field of winged sprint cars to Hattiesburg Speedway on March 3rd as the race will award not only National Championship points, but, regional points in two USCS regional series. The race kicks off the 2017 point accumulations in the USCS Mid-South Thunder Tour regional series and for the new USCS Deep South Thunder Tour regional series as well as awarding National points.
The two regional series consist of the USCS Mid-South Thunder Tour that competes primarily in Arkansas, Mississippi, Missouri, West Tennessee and parts of Alabama and the new for 2017 USCS Deep South Thunder Tour regional series. The Deep South Thunder Tour is set to crown its first-ever Champion in 2017. The USCS Deep South regional series has a schedule of eighteen events scheduled primarily in Alabama, Florida, Louisiana and Mississippi.
Several of the highlights of the 2017 USCS season for both of these regional series include the 12th annual USCS Sprint Car Speedweek to be held from Friday, May 26th thru Saturday June 3rd when the series will race seven times over nine nights. That 2017 Speedweek mini-series is also set to open again at Hattiesburg Speedway on Friday, May 26th.
The March 3rd USCS Outlaw Thunder Tour season opener will be only the series second visit ever to Hattiesburg Speedway. On their initial event at Hattiesurg Speedway as the USCS Sprint Speedweek 2016 opener, the field of 37sprint cars included a number of the Nation's best 360 winged sprint car drivers. A similar field is expected for the series and track's 2017 season opener.
Morgan Turpen from Cordova, Tennessee is the defending (2016) USCS National Champion. She won five times in USCS competition in 2016. The series driver that visited the www.rockauto.com USCS Victory Lane the most times in 2016 with eight wins was 2013 USCS National Champion, Derek Hagar from Marion, Arkansas. Hagar was the Champion of the USCS Mid-South Thunder Tour regional series.
Eleven-time USCS National Champion and veteran sprint car racer Terry Gray from Bartlett, Tennessee clinched the 2016 title in the USCS Southern Thunder Tour regional series and finished just two points shy of the National title as well. These three Nationally ranked drivers as well as a strong contingent of competitors from at least 7-8 states are expected for the season opener.
The event will also feature a strong field in the K&N Filters USCS Outlaw Modifieds for a $1200 to win contest plus the www.rockauto.com USCS 600 Sprint Car Series winged mini sprints. The Factory Stock/Pure Stock division will also be on the racing card with their own battle royale worth a top prize of $600 to the winner.
Hattiesburg Speedway is located at 4663 US Highway 40, Hattiesburg, Mississippi. The speedway's website is located at www.hattiesburgspeedway.net They also have a presence on Facebook at Hattiesburg Speedway.
For more info on the USCS four series please visit www.uscsracing.com, Uscsracing on Facebook or @Uscsracing on Twitter. If you still need additional info, please feel free to call the USCS Office at 770- 6097.