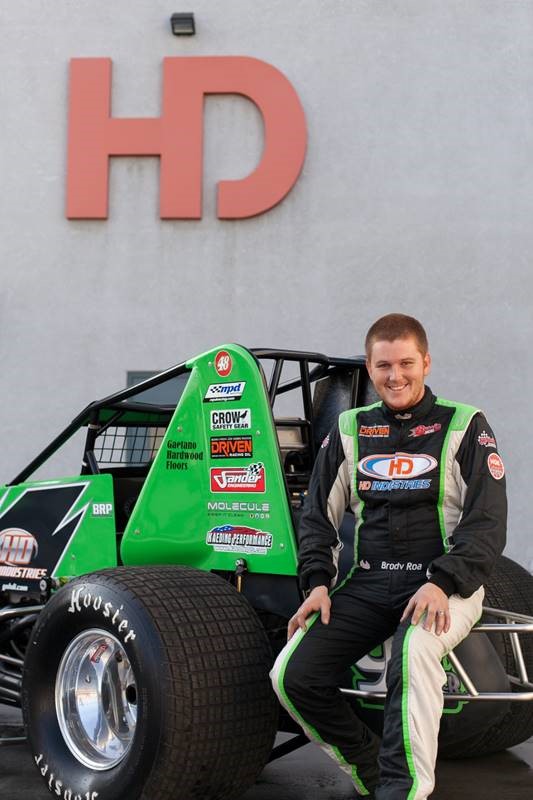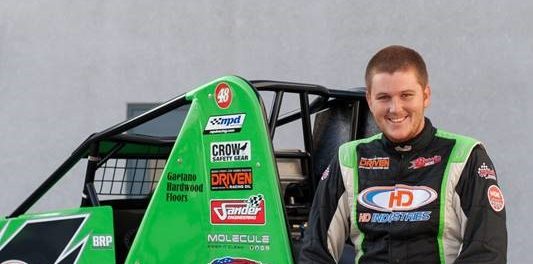 From Scott Daloisio
BUENA PARK, Ca. (March 7, 2017) — Southern California sprint car star Brody Roa opened the 2017 local racing season with an impressive fifth-place finish in the annual "Sokola Shootout" last Saturday night at Perris Auto Speedway. Hot on the heels of that performance, the Garden Grove, California racer will head to The Dirt Track at the Las Vegas Motor Speedway for two nights of action in the "Sin City Showdown" this week.
Competing in front a large opening night crowd at Perris, Roa qualified his new, pretty green #91R fifth in the star-studded 22-car field. That placed him in the next to last row (the fastest cars start at the back in the heats) to start his 10-lap heat race. The handsome 25-year-old methodically worked his way to third place by the checkered and that earned him a ticket to start on the outside of the front row for the 30-lap "Sokola Shootout" main event.
Roa battled for the lead over the first laps of the main event and stayed in second until lap 11 when an unusual problem with a shock was starting to have some effect on the handling of the car. Unruly shock or not, he was fourth at the halfway point. He never fell out of the top five in the 30-lap race and was fifth at the checkered flag. That finish gave Roa his second top five finish in a row in the "Sokola Shootout."
The new car performed well and even with the shock problem the team is very happy and will be ready for round #2 at Perris on April 1st.
"As usual, Brody did an excellent job assembling his new car," his father Brett said. "This new Maxim chassis is a different design than we have run in the past and Brody was very happy with the performance. We did have a rare shock failure in the main event which caused a little handling problem. We will take that top five finish and continue to build on that the rest of the year."
While round #2 of the USAC/CRA Series is over three weeks away, Roa is not going to let cobwebs form waiting for that one. This Thursday and Friday, March 9th and 10th, thanks to Frank Baldozier, HD Industries and Steve Watt, he is going to contest the "Sin City Showdown" at the Dirt Track at Las Vegas Motor Speedway. It is the opening round of the USAC West Coast and Southwest Sprint Car Series.' Last year Roa, who won two main events and the championship in the West Coast Series, started his march to that title with a fourth-place finish at Las Vegas.
Las Vegas Motor Speedway is located at 7000 Las Vegas Blvd. N. Las Vegas, Nevada 89115.