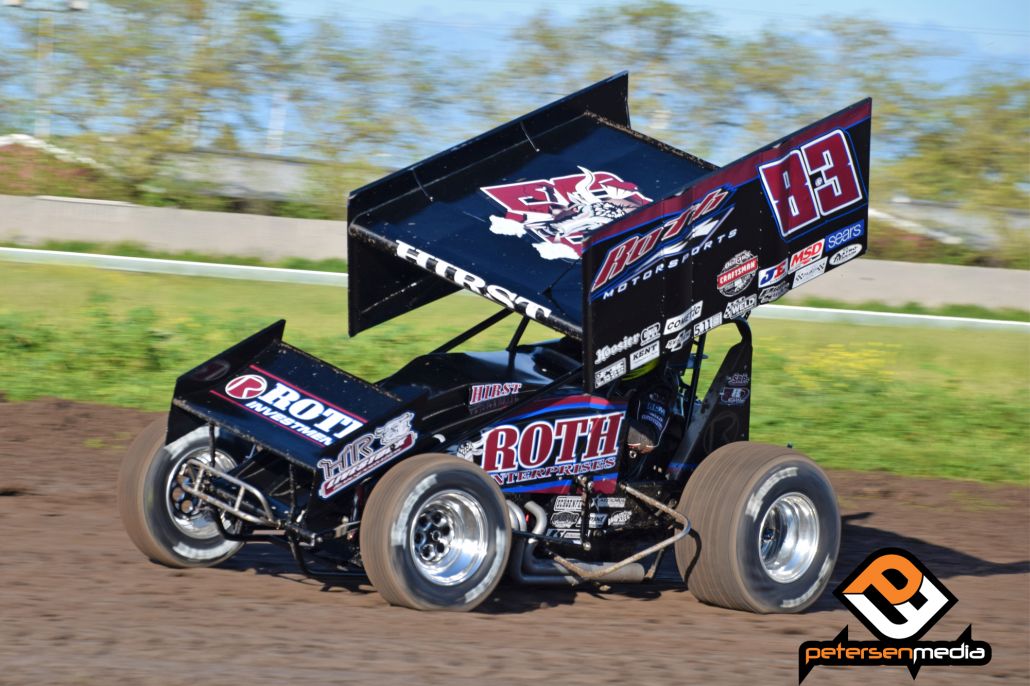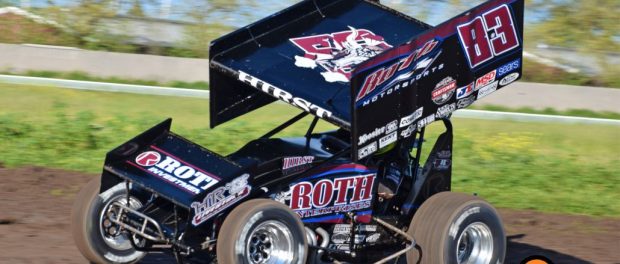 From Petersen Media
Though he had good speed much of the night on Saturday in Stockton, CA, Kyle Hirst's night would come to an end on a lap eight restart following a violent series of flips down the front stretch.
"Thankfully our car and my safety gear did it's job, but it is never fun to tear up a racecar like that," Kyle Hirst said. "Thankfully Dennis and Teresa Roth provide us with extremely safe equipment and we are able to move on and race again."
Saturday night in Stockton, CA, Kyle Hirst would kick his night off by timing the Roth Enterprises/HR Livestock Transportation/Roth Investments backed No. 83 in sixth fastest during his time trial flight.
Having issues force him to the work area during his heat race, Hirst would rally back to finish in the eighth spot and be forced into the night's Last Chance Showdown.
Grabbing the win, the Paradise, CA pilot would take the green flag in the 30-lap feature event from the 21st starting position. Getting off to a quick start in the 'A', Hirst would find himself up in the 14th spot when the yellow flew on the eighth lap.
The ensuing restart would see contact get the Roth Motorsports machine up and over violently in front of the capacity crowd, and the team's night would come to an early end.
"It was a pretty big one, and I am happy to just be a little sore," Hirst added. "We have a quick break, and then we are back at it on Wednesday night. Luckily, I have a great group of guys at the shop, and a great car owner who puts us in a good spot if this happens."
The Roth Motorsports team would like to thank Roth Enterprises, HR Livestock Transportation, Roth Investments, 3H Cattle, FK Rod Ends, Weld Wheels, Brown and Miller Racing Solutions, Kent Performance, Kaeding Performance, and Astro Titanium for their support in 2017.