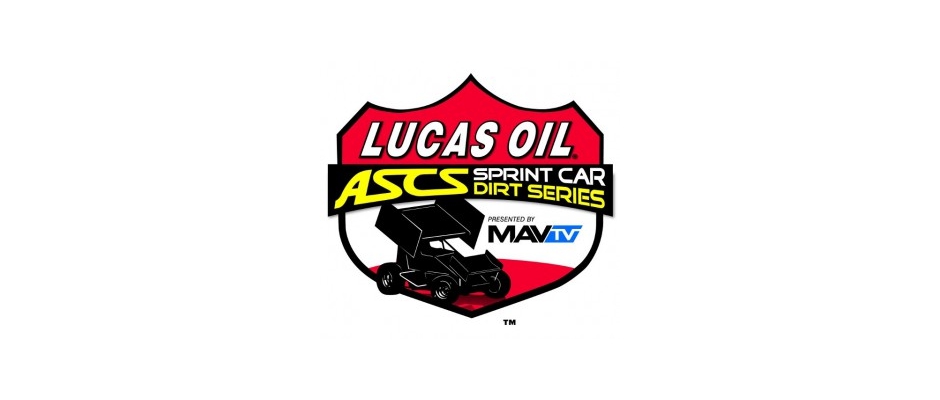 By Bryan Hulbert
TULSA, Okla. (April 12, 2017) Eyeing a Saturday showdown at the "Historic Half-Mile" Missouri State Fair Speedway, the Lucas Oil American Sprint Car Series presented by the MAVTV Motorsports Network will face off against the Speedway Motors ASCS Warrior Region presented by Impact Signs, Awnings, and Wraps on April 15, 2017.
| | |
| --- | --- |
| | |
Shaping up to be the 18th time the Lucas Oil ASCS National Tour has competed at the Missouri State Fair Speedway, the series has seen 14 winners in the last 17 visits.
Three drivers have two wins to their credit. Ricky Logan was the first driver to earn two wins in ASCS National action on May 28, 1999 and August 22, 1999. Larry Neighbors found a perfect weekend in 2000 with wins on July 1 and July 2. The most recent driver to add two wins to their resume' is Brian Brown. Coming just over 10 years apart, Brown picked up wins on July 3, 2006 and August 21, 2016.
Round five on the 2017 lineup of the Lucas Oil ASCS National Tour, this weekend's Sedalia visit is the first event of the year for the Warrior Region of the American Sprint Car Series, which has been ruled over the past few years by Sedalia's Jonathan Cornell.
Going into this weekend, Sam Hafertepe, Jr. holds a perfect record with four wins in the series last four outings. A first for any driver to open the season with four consecutive wins, the next step of five wins would tie Gary Wright's 2005 streak of concurrent wins.
Quickly building a buffer over the field, 101 markers separate the Texas native from New Mexico's Johnny Herrera with Wayne Johnson trailing by 109 points. Johnson is the only driver in the top-ten that has a National Tour win at the Historic Half-Mile, having won on May 27, 2000. Wayne would go on to win the championship that season. Fourth in tour standings is Seth Bergman, who has a regional win at Sedalia, with Matt Covington currently making up the top-five.
Entering this past weekend third in tour standings, Justin Henderson slipped to sixth with Josh Baughman, who is on a limited National schedule as of now, chewing on his heels for the position. John Carney II is in the same boat as Baughman in eighth. Looking at a podium finish this past Saturday, a violet crash sent Aaron Reutzel to the pits, and dropped the No. 87 to ninth in points. Rebounding from a Friday night flip, Blake Hahn was able to move into the top-ten.
New for the Speedway Motors ASCS Warrior Region will be dash for those who supported the region in 2016. From event promoter, Gerry Olson, the stipulations are as follows:
The race is open to drivers who participated in the 2016 ASCS Warrior Region lineups.
"Warrior Sprint for Cash" – 12 Laps
Payout
$600
$500
$475
$450
$425
$400
$375
$350
$325
$300
$275
$250
Eligibility:
A. Open to 2016 Drivers who participated in the Warrior 2016 season.
B. Warrior driver wins their heat race automatically qualified.
C. ASCS National Drivers and Car Owners will not be eligible.
D. ASCS National Tour Drivers will not be allowed to participate.
E. ASCS Warrior officials will have final decision on all eligibility in this race format.
Qualifying Procedure:
A. Drivers will accumulate points through their heat races.
B. The 12 Drivers with the highest points will be eligible for the "Sprint for Cash".
C. All eligible Drivers will draw for their starting position in the "Sprint for Cash".
D. No Driver or Car Owner switching will be allowed.
E. ASCS Warrior officials make all final decisions.
Saturday, April 15 will open at 2:00 P.M. with racing at 4:00 P.M. Being Easter Weekend, event promoters want to aim for an early start and finish. Sprint Cars will be the only class on the ticket. The Missouri State Fair Speedway is located on the Missouri State Fairgrounds in Sedalia, Mo. Any questions can be directed to Gerry Olson by calling (812) 239-5246.
For continued updates on the American Sprint Car Series, from the National Tour to any of the seven Regional Tours that make up the ASCS Nation and its over 150 nights of racing in 2017, log onto 
http://www.ascsracing.com
.
The Important Information:
Who: Lucas Oil ASCS Presented by the MAVTV Motorsports Network
Where: Missouri State Fair Speedway (Sedalia, Mo.)
When: Saturday, April 15, 2017
Track Contact Information:
2017 Lucas Oil ASCS A-Main Winner(s): Sam Hafertepe, Jr. – 4 (3/17 – Devil's Bowl Speedway; 3/18 – Devil's Bowl Speedway; 4/7 – Texas Motor Speedway; 4/8 – Texas Motor Speedway;);
2017 Lucas Oil ASCS Driver Standings (Top 10): 1. Sam Hafertepe, Jr. 600; 2. Johnny Herrera 499; 3. Wayne Johnson 491; 4. Seth Bergman 477; 5. Matt Covington 461; 6. Justin Henderson 459; 7. Josh Baughman 436; 8. John Carney II 423; 9. Aaron Reutzel 422; 10. Blake Hahn 416;
ASCS Online: