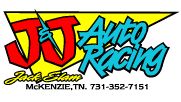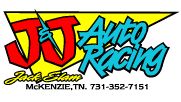 From J&J
McKENZIE, Tenn. (April 26, 2017) – J&J Auto Racing saw its band of drivers score five Sprint Car victories over the weekend for the McKenzie, Tenn., based manufacturer as the brand saw the tally marks in the win column jump to over forty on the season. Picking up victories in the 410ci, 360ci and 305ci divisions in four states, J&J teams look to keep their winning ways up as the 2017 season heats up.
Jared Zimbardi scored a win in the Empire Super Sprint (ESS)/Patriot Sprint Tour (PST) Challenge at Outlaw Speedway in Dundee, NY, on April 21 to kick off the winning weekend for J&J Auto Racing. The victory was his first of the 2017 season. Wade Nygaard took the win in the Upper Midwest Sprint Series (UMSS) event at Cedar Lake Speedway in New Richmond, WI, on April 22 to post his first "W" of the year.
Scott Lawrence took the checkered flag at Sumter (SC) Speedway on April 22 against a stout field of Carolina RaceSaver entries to post his first win of the young season. He was followed to the line by fellow J&J Auto Racing drivers Jake McLain, who finished second, Dan Jones who finished third and Tim Perry who rounded out the Top-Four to make it a manufacturer sweep.
Ray Allen Kulhanek drove to his first triumph of the season at Battleground Speedway in Highlands, TX, in the Southern United Sprints (SUS) event. Pennsylvania's Lucas Wolfe wrapped up the weekend on a high note for J&J Auto Racing by taking the win in the second of two 20-lap Gladiator 360 Sprint Twin 20 feature events at Utica-Rome Speedway. Wolfe finished third in the first feature event to gain enough points to be named as the overall Gladiator Champion on the night.
For a complete summary of J&J Auto Racing team victories for April 19 – April 23, please see below.
DATE DRIVER                   TRACK/STATE                                           SERIES                     
4/21/17 Jared Zimbardi           Outlaw Speedway/NY                                   ESS/PST
4/22/17 Wade Nygaard           Cedar Lake Speedway/WI                             UMSS
4/22/17 Scott Lawrence          Sumter Speedway/SC                                     Carolina RaceSaver
4/22/17 Ray Allen Kulhanek  Battleground Speedway/TX                           SUS
4/23/17 Lucas Wolfe               Utica-Rome Speedway/NY                            360 Gladiator Challenge
Earlier this season, J&J Auto Racing announced a Twitter contest open to both race teams competing under the brand's banner as well as the public. For a chance to win a free J&J Auto Racing T-shirt, entrants must follow the brand on Twitter @JJ_Auto_Racing and post an appropriate racing-related image with J&J Auto Racing's Twitter account tagged and using the hashtag #WinWithJ&J within the post.
A winner from tagged photos will be selected monthly and announced via J&J Auto Racing's social media pages. All those submitting photos agree to allow J&J Auto Racing usage rights with photo credit. The contest will run through December 31, 2017. Monthly winners will be selected the last day of each month and announced accordingly.
-J&J-
About J&J Auto Racing
For more than 40 years, J&J Auto Racing has been a leader in racecar chassis manufacturing. With intricate attention to detail and a willingness to provide chassis to the consumer's specifications, J&J has taken its place as a leader in Sprint car racing innovation and safety. Founded and headed by Jack and Bonnie Elam, J&J Auto Racing is based in McKenzie, Tenn. For more information regarding J&J Auto Racing, please visit www.jandjautoracing.com or follow the brand on Twitter @JJ_Auto_Racing and on Facebook at https://www.facebook.com/JJAutoRacing/.