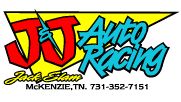 From J&J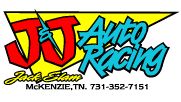 McKENZIE, Tenn. (May 17, 2017) – Team J&J Auto Racing tripled up in victory lane photos over the weekend, as Jared Horstman, Michael Houseman and Donny Schatz scored wins in 360ci, 305ci and 410ci Winged Sprint Car racing action. Horstman kicked off the weekend with a win at Attica (Ohio) Raceway Park (ARP) over a stout co-sanctioned field of Great Lakes Super Sprints (GLSS)/K&L Ready Mix National Racing Alliance (NRA) entries to earn his third victory of the 2017 season. Qualifying fourth out of 23 entrants, Horstman finished second in the first heat race to earn an outside row two starting position for the feature event. Taking the lead on lap three, Horstman lead the remaining 22 laps and survived two late race cautions to score his first win at ARP.
Houseman scored the win at Boone (Iowa) Speedway on Saturday, May 13, as he took the checkered flag in the IMCA RaceSaver division. Finishing second in the first heat race, Houseman navigated to the lead at the start of the feature event and held on through caution periods that shortened the race to 15-laps. The victory was Houseman's first of the 2017 season.
Tony Stewart/Curb-Agajanian Racing's Donny Schatz scored his ninth World of Outlaws (WoO) Craftsman Sprint Car Series win of the 2017 season at Eldora Speedway in Rossburg, Ohio, on Saturday, May 13. Qualifying sixth out of 29 entries, Schatz finished second in the third heat race and won the dash to set himself up to start from the pole of the 30-lap A-main event. Taking the lead on the first lap and setting sail, Schatz never relinquished the top spot en route to the win. The victory was Schatz's 12th overall thus far in the season.
For a complete summary of J&J Auto Racing team victories for May 12 – 13, please see below.
DATE     DRIVER                              TRACK/STATE                                   SERIES
5/12/17   Jared Horstman                    Attica Raceway Park/OH                    GLSS/NRA
5/13/17   Michael Houseman              Boone Speedway/IA                           IMCA RaceSaver
5/13/17   Donny Schatz                       Eldora Speedway/OH                          WoO
Earlier this season, J&J Auto Racing announced a Twitter contest open to both race teams competing under the brand's banner as well as the public. For a chance to win a free J&J Auto Racing T-shirt, entrants must follow the brand on Twitter @JJ_Auto_Racing and post an appropriate racing-related image with J&J Auto Racing's Twitter account tagged and using the hashtag #WinWithJ&J within the post.
A winner from tagged photos will be selected monthly and announced via J&J Auto Racing's social media pages. All those submitting photos agree to allow J&J Auto Racing usage rights with photo credit. The contest will run through December 31, 2017. Monthly winners will be selected the last day of each month and announced accordingly.
-J&J-
About J&J Auto Racing
For more than 40 years, J&J Auto Racing has been a leader in racecar chassis manufacturing. With intricate attention to detail and a willingness to provide chassis to the consumer's specifications, J&J has taken its place as a leader in Sprint car racing innovation and safety. Founded and headed by Jack and Bonnie Elam, J&J Auto Racing is based in McKenzie, Tenn. For more information regarding J&J Auto Racing, please visit www.jandjautoracing.com or follow the brand on Twitter @JJ_Auto_Racing and on Facebook at https://www.facebook.com/JJAutoRacing/.