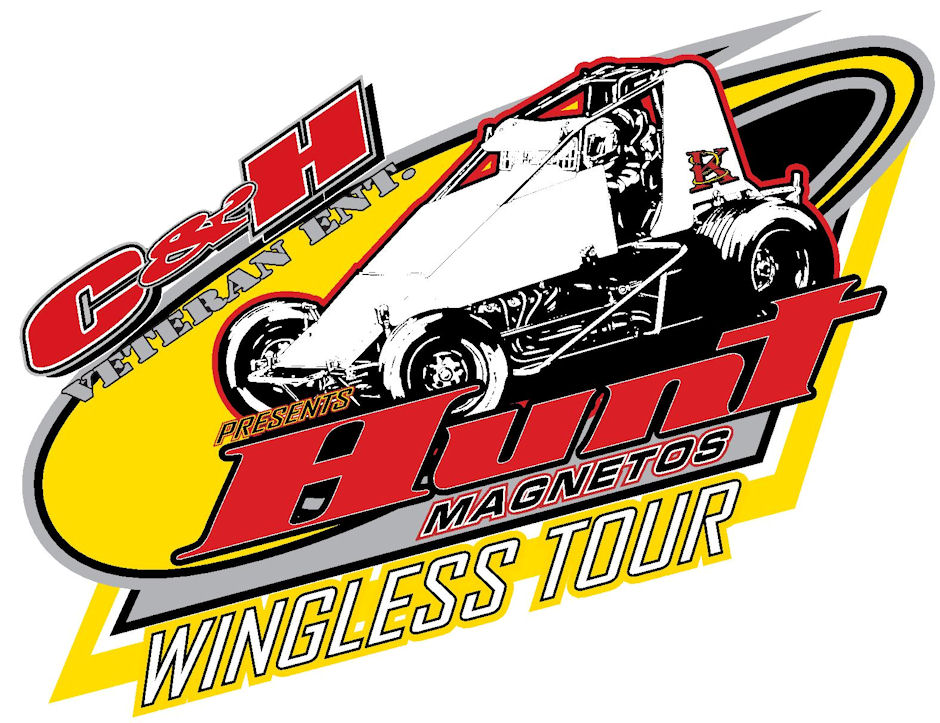 By Gary Thomas
Stockton, CA – May 22, 2017…Fresh off a month-long break the C&H Veteran Ent. presents Hunt Magnetos Wingless Tour is eager to get back in action and resume the championship battle this Saturday May 27 at the San Joaquin County Fairgrounds based Stockton Dirt Track.
The Memorial Day weekend extravaganza is the first of three season visits to the centrally located facility that opened in 2013. The tour will return to Stockton for the Jimmy Sills Classic on Sunday July 2 and the Tribute to Gary Patterson weekend opener on Friday November 3.
This Saturday's outing marks the fifth round of competition and will be held in conjunction with the Elk Grove Ford Sprint Car Challenge Tour presented by Abreu Vineyards. It certainly makes for one can't miss night of open wheel dirt track racing over the holiday weekend.
"We're excited to have the C&H Veteran Ent. presents Hunt Magnetos Wingless Tour at the Stockton Dirt Track this Saturday," commented track promoter Tony Noceti. "When you add in the wingless sprints and the winged sprint cars I think it gives fans the best show possible. Memorial Day weekend is a great time for racing, so we invite everyone to come out and spend your Saturday with us in Stockton."
Santa Rosa's Klint Simpson has been the hottest driver so far in 2017 while driving Dave Johnson's familiar No. 32 sprinter. The defending C&H Hunt Wingless Tour champion has captured the last two series events in Placerville and Petaluma respectively and will be looking to make it three-in-a-row at the Stockton Dirt Track on Saturday.
Simpson is currently in a dead-heat atop the standings though with Tracy's Austin Liggett, who captured victory on March 11 at Silver Dollar Speedway. Liggett claimed a pair of wins at the Stockton Dirt Track in 2015 and getting another one on Saturday would help catapult him to the top of the points. Casey McClain is coming off an impressive run on April 15 in Placerville and ranks third going into Stockton.
Troy Degaton and Terry Schank Jr. round out the top-five in the standings. Schank last season was victorious at the Stockton Dirt Track's Salute to LeRoy Van Conett in July. Completing the top-10 in points going into round five are Zachary Kavert, Angelique Bell, Brent Steck, Thomas Leiby and Dan Hayes.
Additional drivers expected to tackle the Stockton Dirt Track over Memorial Day weekend will include round one winner Cody Spencer, along with Kalib Henry, Buddy Kofoid, Chris Kerr, Matt Streeter, Adam and Jim Christian, Scott Hall, Shayna Sylvia, Barry Pries Jr., Gary Paulson, Ryan Souza, Tim Sherman Jr., William Fatu and more.
The front gate at the Stockton Dirt Track will open at 4pm this Saturday May 27, with cars on track at 5pm and racing to follow. All seating is general admission during the night with adult tickets $20, kids 5 to 10 will be $10 and four and under are free.
The Stockton Dirt Track is a lightning fast 4/10 mile clay oval located on the San Joaquin County Fairgrounds in Stockton, California. The physical address is 1658 S Airport Way, Stockton, CA 95206. For information on the speedway visit http://www.stocktondirttrack.com/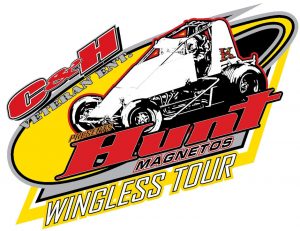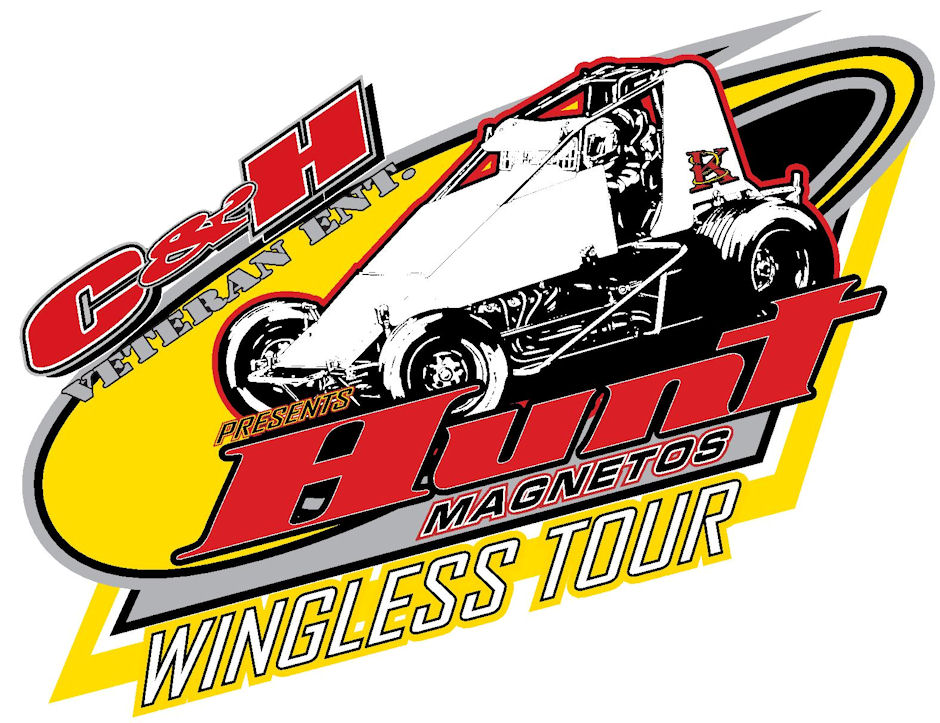 Pit Stop USA A-main winners in 2017: Cody Spencer (February 25 Marysville Raceway), Austin Liggett (March 11 Silver Dollar Speedway), Klint Simpson (April 1 Petaluma Speedway), Klint Simpson (Placerville Speedway April 15)
Information on the C&H Veteran Ent. presents Hunt Magnetos Wingless Tour can be found by visiting http://www.petaluma-speedway.com/ and clicking on the Hunt Series tab. You can also like the tour on Facebook at https://www.facebook.com/joehuntwingless/?pnref=lhc
C&H Veteran Ent. presents the Hunt Magnetos Wingless Tour is proudly brought to you by C&H Veteran Ent., Hunt Magnetos, Pit Stop USA, West Coast Race Parts, LRB Inc., SpeedMart, Benic Enterprises, Santamauro Racing Products, Davis Motorsports of Reno, Air One Hvac Systems and TW Racefotos.