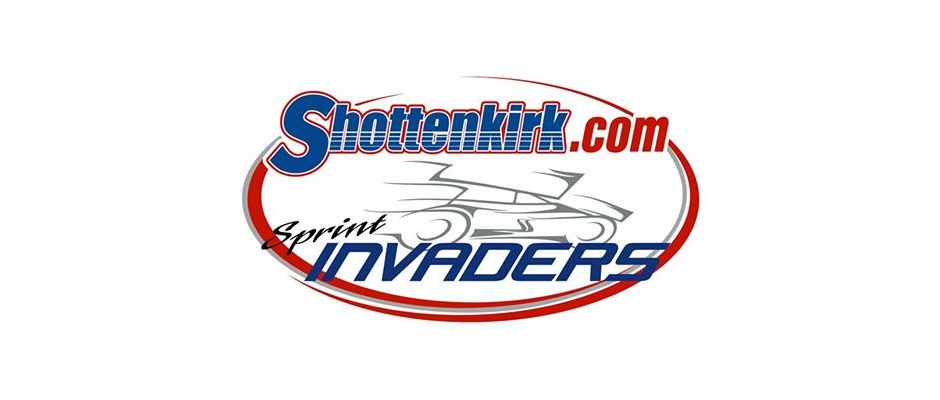 From Bill Wright
May 23, 2017 – Three big events are planned this week for the Shottenkirk.com Sprint Invaders! On Wednesday, the series heads to the Southern Iowa Speedway in Oskaloosa, Iowa. Friday, Lee County Speedway in Donnellson, Iowa will play host, while the 34 Raceway in West Burlington, Iowa will round things out on Sunday.
The Sprint Invaders are hoping the third time will be a charm Wednesday night. The first two tries at the Southern Iowa Speedway in Oskaloosa have been postponed. This will be the fourth event in the history of the series. All three previous winners, Carson McCarl, Jamie Ball and Terry McCarl are expected to be in attendance.
Friday, the series will make its 41st appearance at the entertaining 3/8-mile oval in Donnellson as Memorial Day weekend kicks off. Kaley Gharst leads the all-time win list at Lee County Speedway with five, while Matt Sutton and John Schulz have won on four occasions. Terry McCarl and Jeff Mitrisin have won three times in series history there. Schulz won the 2016 running in Donnellson.
Sunday, the 53rd feature in series' history will be run at 34 Raceway in West Burlington. Recently retired Jerrod Hull and Matt Rogerson head the all-time Sprint Invaders win list there with five apiece. Bobby Mincer, Gharst, Sutton, Dustin Selvage and John Schulz all have three wins at the racy 3/8-mile oval. Carson McCarl won the Sprint Invaders season opener there on April 1.
For more information on the Sprint Invaders, including points, schedule, results and more, visit www.SprintInvaders.com!