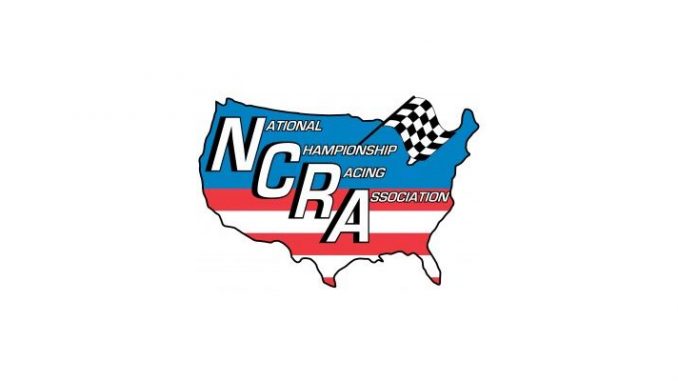 By David Smith Jr.

Park City, Kansas – June 18, 2017 – Former series champion Jeremy Campbell took the lead from his outside front row starting position and dominated the field as the National Championship Racing Association of Park City, Kansas presented by Precise Racing Products sprint car division paid a Father's Day Sunday night visit to 81 Speedway in Park City for the annual "Bill Hall Memorial."
Campbell got the jump on pole sitter Don Droud, Jr. at the start of the twenty-five-lap feature and quickly set sail away from the rest of the field. Nebraska's Jason Martin worked his way up from his sixth starting position to finish second while defending champion Droud came home third.
After failing to finish his heat race due to power steering failures, Norman, Oklahoma's Danny Jennings put on a drive from his eleventh starting position to come home fourth while Josh Fairbank rounded out the top five.
The next event for the NCRA sprint car division will be held on Saturday night, July 1, at 81 Speedway with the tracks annual "Summer Time Classic."
NCRA Sprints
81 Speedway/Park City, Kansas
June 18, 2017
11 Cars
1st Heat: 1)   Don Droud, Jr., 2) Forrest Southerland, 3) Jeremy Campbell, 4) Jake Greider, 5) Fred Mattox, 6) Danny Jennings
2nd Heat: 1) Jon Freeman, 2) Jeff Stasa, 3) Jason Martin, 4) Josh Fairbank, 5) J.D. Johnson
A Feature (25 Laps): 1) (2) Jeremy Campbell, 2) (6) Jason Martin, 3) (1) Don Droud, Jr., 4) (11) Danny Jennings, 5) (7) Josh Fairbank, 6) (4) Jeff Stasa, 7) (3) Jon Freeman, 8) (10) Fred Mattox, 9) (8) Jake Greider, 10) (9) J.D. Johnson, 11) (5) Forrest Southerland