By Eric Bunn

(Lebanon, IN)  Dameron Taylor has visited victory lane three times in UAW American Made Mel Kenyon Midget Series racing this season.  Kyle Hamilton is undefeated in the three USSA sanctioned events he has entered in 2017, adding a win at the Pay Less Little 500 presented by UAW GM to two victories in the UAW Kenyon Midget cars.  Both drivers have won two consecutive UAW Kenyon Midget features already this year.
The Indianapolis Speedrome will host a 50-lap feature for the UAW Kenyon Midgets this Saturday night.  Taylor and Hamilton have already scored at the Speedrome this year setting up a knife fight on the fifth mile track.
Taylor leads the UAW American Made Mel Kenyon Midget Series driver's championship entering Saturday's race.  He is attempting to become the first driver in series history to win back to back championships.  Hamilton is racing without the pressure of a point race, with winning each race he enters as his goal.
Two drivers with experience at winning on the historic Speedrome track, both looking to be the driver in victory lane, promise to provide Indy race fans with an exciting race.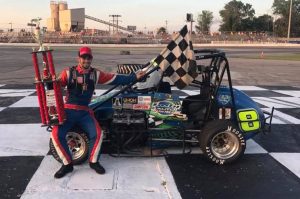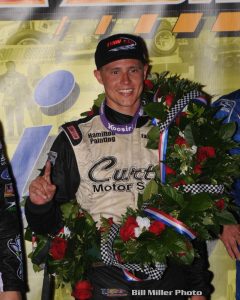 The UAW American Made Mel Kenyon Midget Series next stop is at the Indianapolis Speedrome, on Saturday June 24. The drivers will once again run a 50-lap feature on the famed 1/5 mile track on the east side of Indianapolis.  Spectator gates open at 4:00, qualifying begins at 6:15, with racing kicking-off at 7:00.