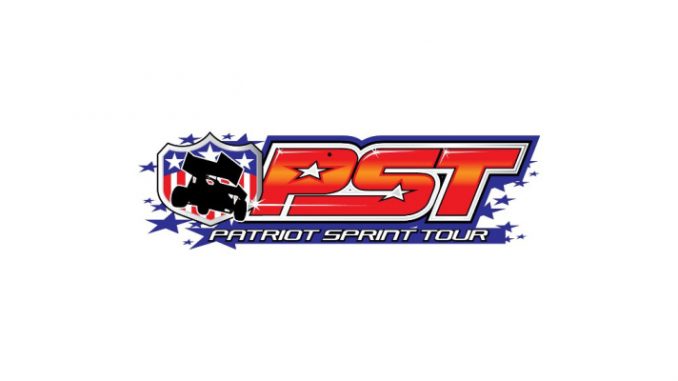 By Paul Harkenrider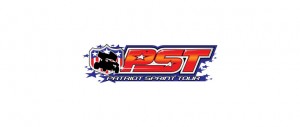 (East Smethport, PA) After many months of anticipation, the highest paying weekend on the A-Verdi Storage Containers Patriot Sprint Tour calendar is here as Bonnell's Collision Centers presents the second annual Western Weekend.
The weekend begins at the McKean County Raceway in East Smethport, PA on Thursday, June 29, followed by a return trip to Raceway 7 in Conneaut, OH, on Friday, June 30. The weekend will conclude at the Mercer Raceway Park in Mercer, PA on Saturday, July 1.
All three events will be paying a top prize of $4,000 and an incredible $325 to take the green! An enhanced purse has been put together by PST President, Mike Emhof which has sparked interest from teams representing New York, Pennsylvania, New Jersey, Ohio, and Ontario.
There will be special contingency awards provided once again by Paul Cole from Champion Power Equipment and Super Gen Products of Newark, NY. SuperGen Products started in 2010 with their first retail location established in 2012 in Newark, New York while their second location in Azusa, CA. With over forty years in design and innovation, they strive to create the highest of quality products to make life easier and efficient.
SuperGen Products is an authorized refurbisher and distributor for the full line of Champion Power Equipment products. All refurbishing is done at their New York facility and is held to the highest of standards.
Along with generator accessory development and distribution their team is here to help. They strive to bring the best customer service to the table with technicians available by phone 24/7. You can contact Paul Cole at 315-573-7887 or find them on the web at supergenproducts.com.
The title sponsor of this event once again will be Bonnell's Collision Centers in Erie, PA. Scott Bonnell was a series competitor before suffering a back injury that would end his racing career. That has not stopped Scott and his family from being involved in racing as he is once again a proud marketing partner of the Patriot Sprint Tour for the 2017 season.
Bonnell's Collision is a AAA approved auto collision center. The AAA Approved Auto Repair program approves only facilities that meet the highest standards in accident repair & automobile painting, competency, reliability, cleanliness, overall experience and fair pricing. These repair facilities employ only trained, certified technicians, and offer timely repairs, convenient hours and good service.
Bonnell's Collision is committed to the Erie community. Their 80 local employees volunteer their time and services in the community to make Erie stronger. Not only are they a proud supporter of PST, they are also a proud sponsor of Auto Racers for Kids Charities! You can visit bonnellscollsion.com for more information!
All dashes will be brought to you by Evingham Site Excavation of Bolivar, NY. Other contingency awards include the Prestige Pool & Spa 'final finisher' award, Shuttleworth's Asphalt Sealing 11th place bonus, and the Casey's Truck Salvage 'Salvage of the Night.'
As always, all fans are encouraged to check out patriotsprinttour.com for up to the minute news, schedule info, point standings, etc. You can also like "Patriot Sprint Tour" on facebook and follow @PatriotSprints on Instagram and twitter.
The Patriot Sprint Tour recognizes the following marketing partners for the 2017 season: A-Verdi Storage Containers, Hoosier Racing Tires, Prestige Pool & Spa, Einstein Construction Group, Bonnell's Auto Group, Evingham Site Excavation, Fine Touch Collision, Mike Emhof Motorsports Inc., Super Gen Products with Champion Power Equipment, Patriot Tank Lines, Danny Willmes Enterprises, Casey's Truck Salvage, Just Signs & Designs, Brodix Cylinder Heads, Sunoco Race Fuels, Insinger Performance, Shuttleworth Asphalt Sealing, ASI Racewear, Curtis Berleue Photography.
Bonnell's Collision Centers Western Weekend Purse Structure (All three nights)
1)$4,000 2) $1,500 3) $1,000 4) $750 5) $600 6) $550 7) $500 8) $450 9) $425 10) $400 11) $385 12) $375 13) $365 14) $360 15) $350 16-24) $325