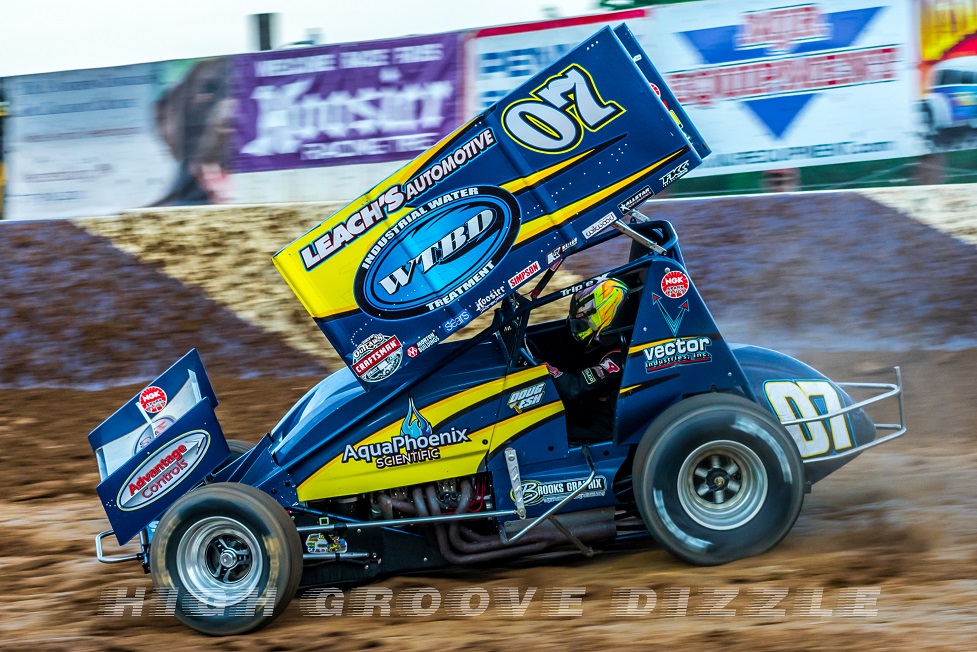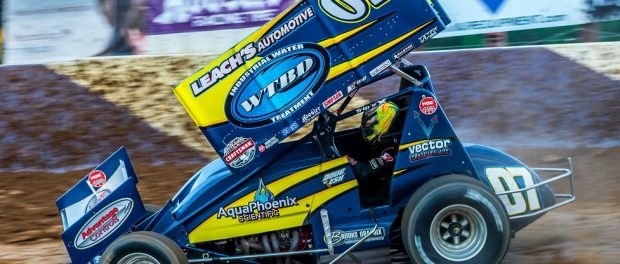 By Fully Injected Motorsports:
ROSSBURG, Ohio (July 12, 2017) – Continuing his role as the substitute pilot in the Coldren Motorsports/WTBD Industrial Water Treatment/No. 07 for the injured Doug Esh, the "Kunkletown Kid" Ryan Smith will now follow the Lewisberry, Pennsylvania-based operation to The Buckeye State, ready to challenge the World of Outlaws Craftsman Sprint Car Series during the 34th Annual Kings Royal at Eldora Speedway in Rossburg, Ohio.
With added help from Tom and Sherry Leidig, as well as Rob Warko, Smith and Coldren Motorsports will battle teams from coast to coast during their trip to the World's Greatest Dirt Track, kicking the weekend off officially with preliminary action on Thursday and Friday, July 13-14, all capped off with the $50,000-to-win finale on Saturday, July 15.
Smith entered the 2016 edition of the Kings Royal at Eldora Speedway and was scored 21st during the evening's Last Chance Showdown.
"This is an exciting opportunity. A lot of people helped make this happen," Ryan Smith explained. "Tom and Sherry Leidig, Rob Warko, and the entire Coldren Motorsports team made this trip possible. I think we have what it takes to be competitive at Eldora Speedway. The Kings Royal is one of the crown jewels of our sport. I plan to take full advantage of this opportunity and work to outperform my results from last year."
Smith and Coldren Motorsports will enter the weekend with some positive momentum on their side, racking up three top-ten finishes during their last three Pennsylvania Sprint Speedweek starts, highlighted with a fourth place performance at Hagerstown (MD) Speedway on Wednesday evening, July 5. A sixth place finish at Williams Grove Speedway, and a tenth place finish at Selinsgrove Speedway, rounded out Smith's most recent starts for Coldren Motorsports.
Ryan Smith will not return to Arctic Cat All Star Circuit of Champions competition until Friday evening, July 21, at Eriez (PA) Speedway; the first of three rounds of the 2017 I-79 Summer Shootout.
"I can't thank Tom and Sherry Leidig enough for what they do for me," Smith said regarding his 2017 All Star campaign. "We've been having quite the season together, and we've definitely molded into a great combination. We still have a long section of season ahead of us. I'm confident we'll get the '59' up front very soon."
Fans are encouraged to stay up to date with everything Ryan Smith at his official online home: www.ryansmithracing.com. Be sure to also follow Ryan Smith on all of the available social media networks including Twitter: @RyanSmithRacing and Facebook: https://www.facebook.com/RyanSmith.TheKunkletownKid/?ref=br_rs