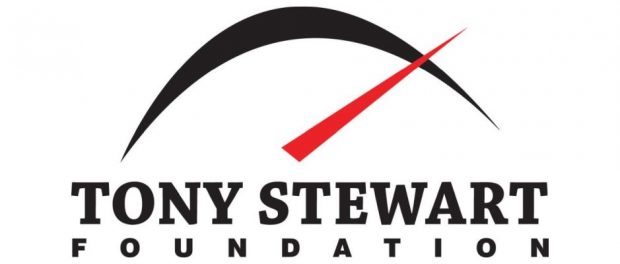 From the Tony Stewart Foundation
INDIANAPOLIS, IN (July 14, 2017) – Three-time NASCAR Cup Series Champion Tony Stewart is issuing a challenge to fans attending the 57th Annual 5-Hour Energy Knoxville Nationals presented by Casey's General Store at Knoxville Raceway (Iowa).
Last July, Stewart and 561 fans attending the NASCAR Camping World Truck Series race at Eldora Speedway set a new Guinness World Record for the "Largest game of heads or tails". The competition was a fundraiser for Stewart's named foundation that provides grants benefitting children, animals and drivers.
"Our Flip It For Good competition is for anyone to play," Stewart stated when asked what qualifications are needed to participate. "Players choose their side, I flip the coin, someone spots me and we start eliminating players until there's only one standing. It's fun, it's fast and for a great cause."
On August 11th, as part of the events surrounding the 5-Hour Energy Knoxville Nationals presented by Casey's General Store, Stewart will again take the stage with his oversized coin for flipping. Although only 562 participants are needed to break the record, Smoke's challenge to Knoxville fans is to have at least 800 players register to play from noon to 1:30 at the Fan Zone Stage at Knoxville Raceway.
Stewart has always been an advocate for children and animals, especially those facing serious illness. The Tony Stewart Foundation announced last winter the formation of TEAM ONE CURE to benefit comparative oncology for cancer treatment in people and pets.
"We have learned cancer treatment breakthroughs are happening through collaboration between scientists and doctors working with both people and pets," said Stewart. "It perfectly fits with my foundation's missions to help children and animals. Cancer is cancer. We aim to educate people about comparative oncology and improve the lives of all cancer patients, whether they have two or four legs," shared Stewart.
Flip It For Good players can register online in advance or at Knoxville Raceway on Wednesday, August 9th and Thursday, August 10th and the morning of the event, Friday, August 11th. The $10.00 entry donation includes a commemorative bandana, the wristband to play and a $10.00 certificate to upload a photo of a person or pet impacted by cancer onto the "Faces of Team One Cure" online photo mosaic.
Preceding the Flip It For Good competition, Stewart continues the 5th Annual WELD Racing Go Kart Spectacular, hosted by Slideways Karting Center in Knoxville, with an all-star lineup of NASCAR and former sprint car drivers racing their biggest fans. The professional driver line-up includes Stewart, along with Monster Energy NASCAR Cup Series driver Kyle Larson, and two-time Xfinity Series Champion and recent NASCAR race winner, Ricky Stenhouse, Jr.
Two WELD Racing ambassadors will be competing in this year's race. "KamiKaze" Chris Day from the highly rated television series "Street Outlaws" and Pirelli World Challenge Driver, Shea Holbrook, will be sharing the seat of the 50th Anniversary WELD Racing themed kart. Together, these five drivers will go head-to-head against 50 race fans in Slideways' fastest winged karts.
How to Participate in Flip It For Good & the Go Kart Spectacular
Flip It For Good is open to everyone age 8 and older. This interactive game of heads or tails will be held at the Fan Zone Stage on the midway at Knoxville Raceway. The entry fee/donation is $10.00 per person and includes a keepsake bandana as well as a free photo upload to the Faces of Team One Cure online photo mosaic. Registration is both online and at the track on Thursday, August 10.
Fans are encouraged to participate in the karting event, but space is limited to 50 drivers. The entry fee/donation is $400 per person. (Participants must be at least 16 years of age.) These 50 fans will receive an event t-shirt and goodie bag containing WELD Racing merchandise and Tony Stewart autographed merchandise.
The karting event is open to the public for a $5 admission/donation per person (12 and under are free) with all proceeds benefitting Team One Cure.
Visit http://TonyStewartFoundation.org/ to register to play Flip It For Good or as a go-kart participant.