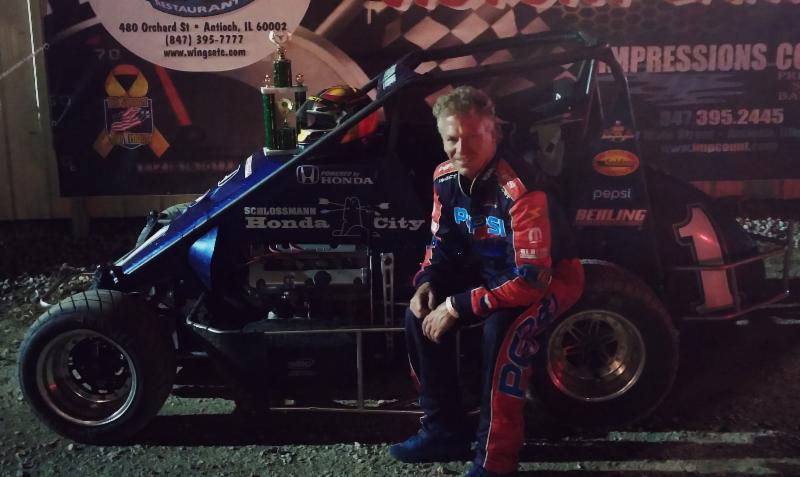 By Bryan Gapinski
Wilmot, Wis., August 12—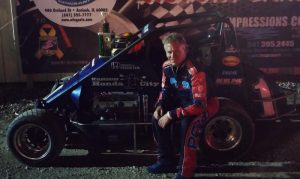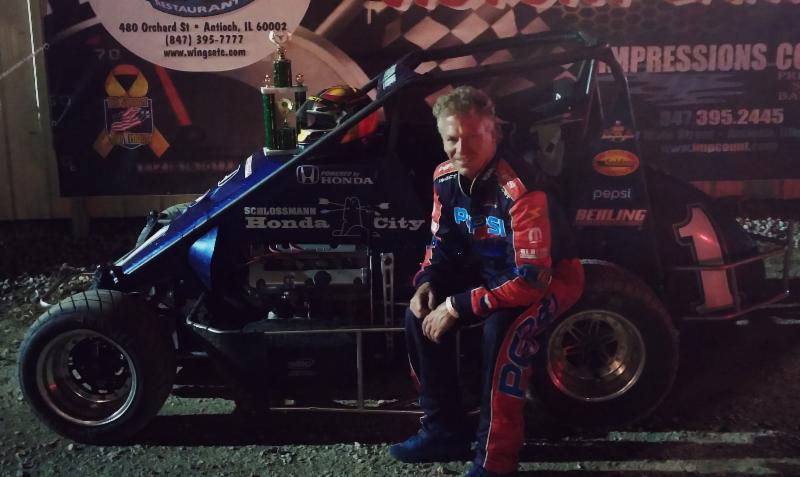 The event was the first appearance at the facility for the series in four years.
Mike Stroik jumped into the lead at the start of the event. The caution appeared on the second lap for a two-car accident. On the restart Hatton lined up in sixth position. At the completion of the third lap Hatton was running in the fourth position. One lap later the caution appeared for a stalled car.
During the caution a four car accident occurred causing further delay. Three more cautions over the next five laps slowed the race pace. Tyler Baron passed Stroik for the lead on the fifth lap.
Baron spun while leading the event exiting Turn 4 at the midway point. Rookie Zach Boden inherted the lead. On the restart, Hatton used the outside grove to pass Boden for the lead entering Turn 3. Once in the lead Hatton began increasing his lead over Boden each lap.
Hatton spent the final two laps in lapped traffic finishing 4.16 seconds ahead of Boden, Baran, Kurt Mayhew and Brian Peterson completed the top five.
"It's nice to finally win here after so many near misses" said Hatton, who had four second place feature finishes at the track. The victory was the third of the season for the four-time series champion who drove his familiar Stealth/Honda No. 1.
SUMMARY
20-lap Feature: 1. Scott Hatton; 2. Zach Boden; 3. Tyler Baron; 4. Kurt Mayhew; 5. Brian Peterson; 6. Morgan Shephard; 7. Robbie Ray; 8. Randy Reed; 9. Jake Goeglein; 10.Mike Stroik; 11. Brad Greenup; 12. Aaron Schuck; 13. Jim Fuerst; 14. Denny Smith; 15. Ryan Irwin; 16. Laura Smith; 17. Darren Ihrke; 18. Jason Allen; 19. Sean Murphy; 20. Martin Saso; 21. Buddy Luebke; 22. Jordan Mattison.
8-lap Heat Race Winners: Hatton, Baron, Ray.
Cars Present: 22 Feature Lap Leaders: Stroik 1-4, Baran 5-10, Hatton 11-20.