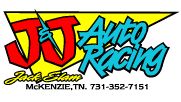 From J&J
McKENZIE, Tenn. (September 13, 2017) –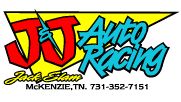 Ray Allen Kulhanek won his sixth career American Sprint Car Series (ASCS) Gulf South Region championship as 11 others found their way to victory lane for the McKenzie, Tenn., based manufacturer in 305ci, 360ci and 410ci winged sprint car competition.
Nebraska's Tyler Drueke followed up his engagement announcement with a win in the Nebraska Sprint Series (NSS) 305ci division at Eagle (Neb.) Raceway on Sept. 8. Canada's Mack DeMan followed suit in the Crate Sprint Division at Ohsweken Speedway in Ontario, Canada, on the same night. Steve Surniak grabbed his fourth win of the season at Antioch Speedway in Morgantown, NC, on Sept. 9 in the Carolina Sprint Tour (CST) Series.
Ohio native Jared Horstman posted his 11th win of the 2017 season against the Great Lake Sprint Series (GLSS) 360ci winged sprint car field at Tri-City Motor Speedway in Auburn, Mich., on Sept. 1. The following night, Sam Hafertepe, Jr., won his 14th feature event in ASCS National Division competition at the Jackson (MN) Motorplex. Shane Morgan rounded out J&J Auto Racing's 360ci win streak for the week on Sept. 3 with a victory over the ASCS Southern Outlaw Sprints Division at Southern Speedway in Milton, Fla. On Sept. 9, Eric Riggins, Jr., won his first feature event of the season at Dixie Speedway in Woodstock, Ga.
Ryan Ruhl doubled up with two wins in Sprints on Dirt (SOD) Series competition on Sept. 1 and 2, respectively as he took the checkered flags at Hartford (Mich.) Motor Speedway and Crystal (Mich.) Motor Speedway. Caleb Helms scored a big win on Sept. 3 with the Arctic Cat All Star Circuit of Champions (ASCoC) Series at Wayne County Speedway in Orrville, Ohio. Cap Henry rounded out J&J Auto Racing's 410ci competition triumphs with a victory at Waynesfield (Ohio) Raceway Park on Sept. 3. Wrapping up J&J Auto Racing's 410ci competition, Sye Lynch posted the win in the Apple Festival Nationals at Sharon (Ohio) Speedway on Sept. 9.
For a complete summary of J&J Auto Racing team victories for August 30 – September 9, please see below.
DATE DRIVER TRACK/STATE SERIES
8/30/17 Ray Allen Kulhanek Series Champion (Sixth Career) ASCS Gulf South Region
9/1/17 Jared Horstman Tri-City Motor Speedway/MI GLSS
9/1/17 Ryan Ruhl Hartford Motor Speedway/MI SOD
9/2/17 Sam Hafertepe, Jr. Jackson Motorplex/MN ASCS National
9/2/17 Ryan Ruhl Crystal Motor Speedway/MI SOD
9/3/17 Shane Morgan Southern Speedway/FL ASCS Southern Outlaw Sprints
9/3/17 Caleb Helms Wayne County Speedway/OH ASCoC
9/3/17 Cap Henry Waynesfield Raceway Park/OH FAST 410 Series
9/8/17 Tyler Drueke Eagle Raceway/NE NSS
9/8/17 Mack DeMan Ohsweken Speedway/ONT Crate Sprint Division
9/9/17 Sye Lynch Sharon Speedway/OH Apple Festival Nationals
9/9/17 Eric Riggins, Jr. Dixie Speedway/GA USCS
9/9/17 Steve Surniak Antioch Speedway/NC CST
J&J Auto Racing driver, Tyler Drueke, was selected as the winner of the August #WinWithJ&J Twitter photo contest this week, as J&J Auto Racing selected his tagged photo from the collection. On behalf of he and his fiancée, Brandy, J&J Auto Racing would like to offer congratulations to the couple.
Earlier this season, J&J Auto Racing announced a Twitter contest open to both race teams competing under the brand's banner as well as the public. For a chance to win a free J&J Auto Racing T-shirt, entrants must follow the brand on Twitter @JJ_Auto_Racing and post an appropriate racing-related image with J&J Auto Racing's Twitter account tagged and using the hashtag #WinWithJ&J within the post.
A winner from tagged photos will be selected monthly and announced via J&J Auto Racing's social media pages. All those submitting photos agree to allow J&J Auto Racing usage rights with photo credit. The contest will run through December 31, 2017. Monthly winners will be selected the last day of each month and announced accordingly.
To see a complete list of J&J Auto Racing race winners to-date, visit http://jandjautoracing.com/About/?Page=Winners
-J&J-
About J&J Auto Racing
For more than 40 years, J&J Auto Racing has been a leader in racecar chassis manufacturing. With intricate attention to detail and a willingness to provide chassis to the consumer's specifications, J&J has taken its place as a leader in Sprint car racing innovation and safety. Founded and headed by Jack and Bonnie Elam, J&J Auto Racing is based in McKenzie, Tenn. For more information regarding J&J Auto Racing, please visit www.jandjautoracing.com or follow the brand on Twitter @JJ_Auto_Racing and on Facebook at https://www.facebook.com/JJAutoRacing/.