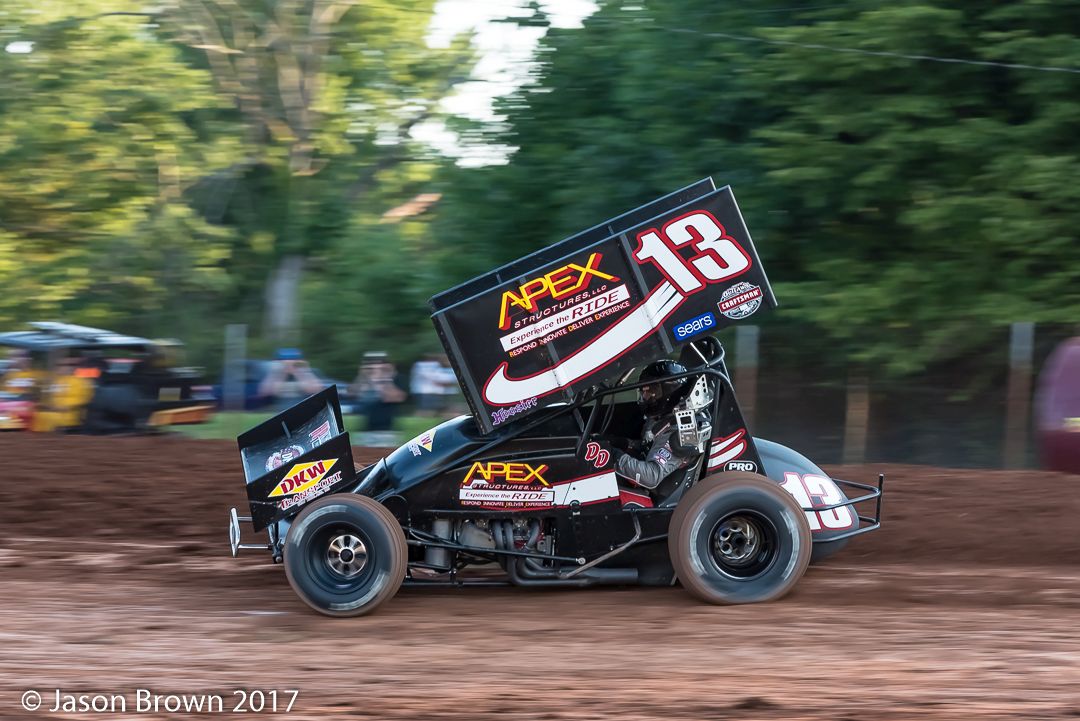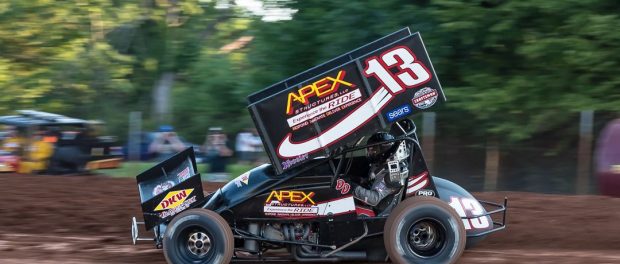 From Fully Injected Motorsports:
GETTYSBURG, Pa. (November 7, 2017) – After a tough weekend at The Dirt Track at Charlotte, missing A-main competition against the World of Outlaws Craftsman Sprint Car Series during the annual World Finals, "Double-D" Danny Dietrich is already regrouping and rebuilding, planning to kick start 2018 with action in sunny, north-central Florida.
"Not the World Finals we wanted, but oh well. We'll put that behind us and move ahead. I'm already thinking about February when we head to Florida," Danny Dietrich explained, who piloted the Tom Buch-owned/Apex/DKW Transport/No. 13 during the Textron Off Road World Finals. "The plan right now is to start the year with Tom [Buch] in Florida racing with the All Stars and World of Outlaws."
Danny Dietrich's three-day visit to The Dirt Track at Charlotte capped off a season that included 13 victories during sprint car competition, four more than the year prior. Twelve of Dietrich's 13 triumphs occurred during action with the Pennsylvania Posse. Two of the 13 occurred during Arctic Cat All Star Circuit of Champions competition.
"I have a lot of great people who stand behind me and support what I do. I entered 95 events in 2017. That wouldn't have been possible without Tom Buch and Gary Kauffman," Dietrich added. "We have a lot of work to do during the off-season. We are going to get started as soon as possible."
Keep up with Danny Dietrich and Gary Kauffman Racing during their entire campaign right here at the official online home of Fully Injected Motorsports – www.FullyInjected.com. Be sure to also follow Danny Dietrich online at www.dannydietrich.com, as well as on all of the available social media networks including Twitter: https://twitter.com/dannydietrich and Facebook: https://www.facebook.com/GKRracing/