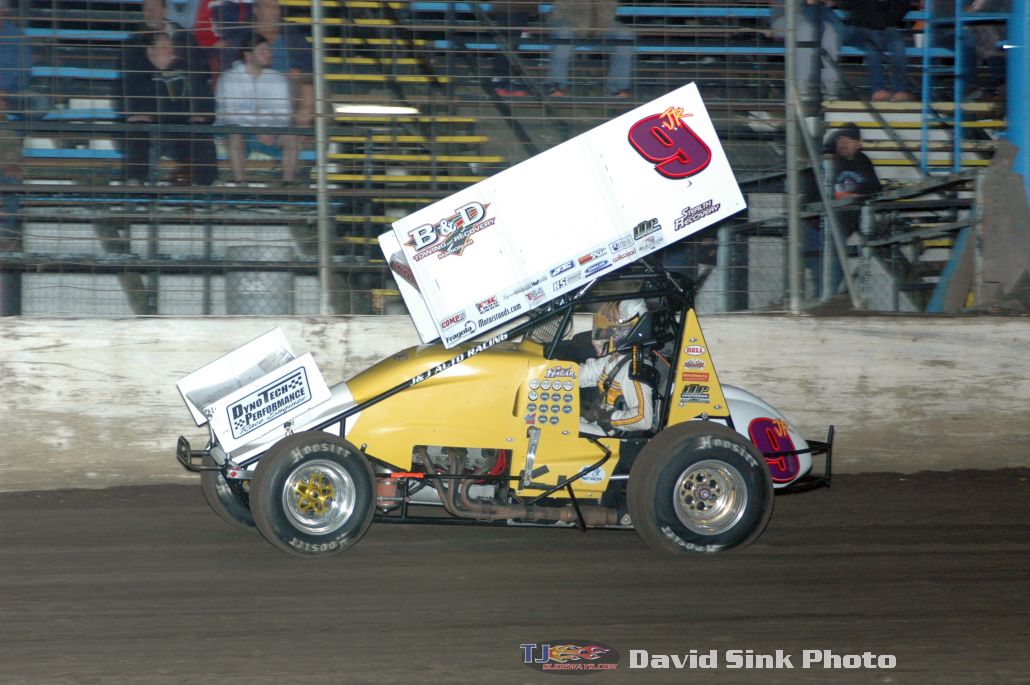 From Inside Line Promotions
MARION, Ark. (November 21, 2017) – Derek Hagar visited Victory Lane nine times during a season that was hampered by wet weather.
"It was a good year overall," he said. "We had way too many rainouts, but there's nothing we can do about that. We tried to make the most of the opportunities we got to race and I think we did that for the most part."
Hagar scored six USCS Series triumphs and he won an ASCS Red River Region and ASCS Mid-South Region co-sanctioned event and one with the ASCS Warrior Region. He was victorious in Mississippi, Arkansas, Tennessee, Missouri and Georgia.
"We take a lot of pride in being able to win at a lot of different tracks," he said. "All nine of our wins this season were at different tracks and I think it's a boost to know that you can contend for wins anywhere you go."
His final victory of the season came during his final night of sprint car competition on Oct. 21 at Riverside International Speedway in West Memphis, Ark., where he claimed the opening race of the Fall Nationals before charging from 22nd to fourth in the second A Main.
"It's always great to be able to close out the season with momentum," he said. "We've won during the final night of the season three of the last four years and it certainly is a boost going into the offseason."
Hagar had other special moments this season outside of the wins and championship. He earned a career-best seventh-place finish during the Short Track Nationals, he was the Race of Champions winner during the Ralph Henson Memorial and he recorded a runner-up result during a Lucas Oil ASCS National Tour show.
"It was a great year for our team and we owe a lot of gratitude to the sponsors and fans who support us," he said. "Thank you to everyone who has backed our team and to my family and crew for always being there. We'll take a little breather this offseason and prepare hard for 2018 because it'll be here before we know it."