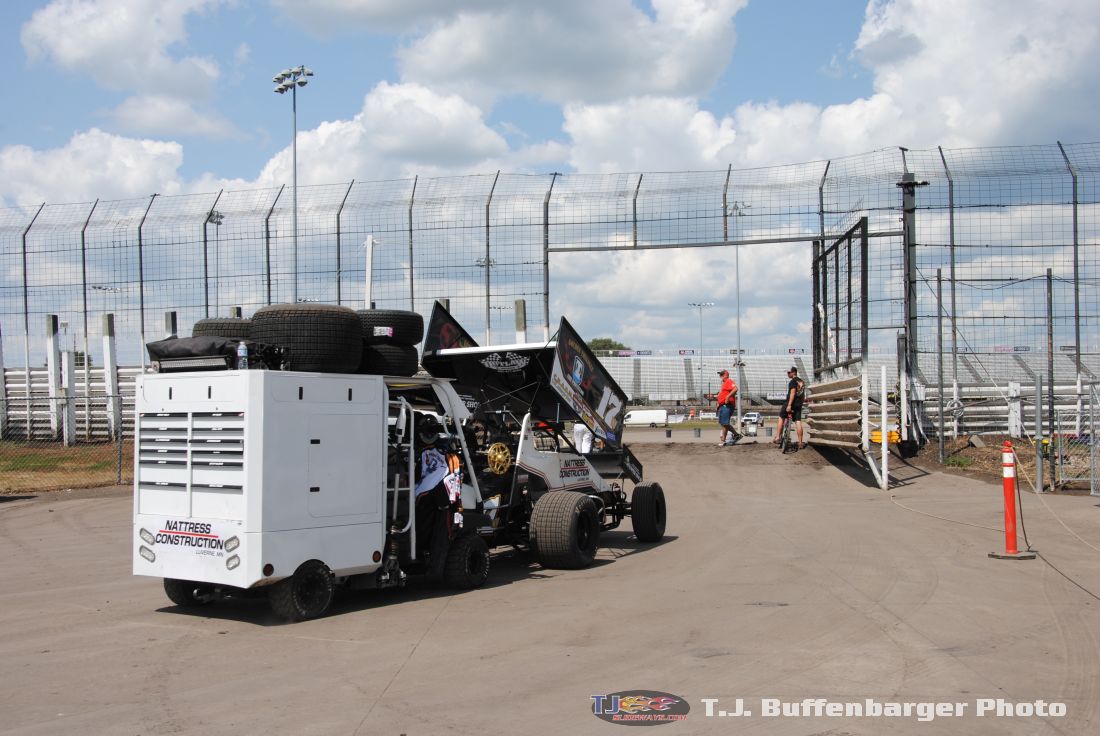 From Inside Line Promotions
LINDSAY, Okla. (November 21, 2017) – Harli White accomplished a big feat this season when she tackled the Lucas Oil ASCS National Tour full time for the first time in her career.
"Overall I had a wonderful time and I'm blessed to run the full Lucas Oil ASCS National Tour," she said. "The last few years I hadn't committed to points racing so it was nice to commit to something and to know we have to be there every weekend. Getting back into that groove of running for points was a little tough at first. We didn't have a good start to the season so we were behind all year. We just tried to focus on making our program a little better each week."
White, who became only the third female to complete a full season on the Lucas Oil ASCS National Tour, earned seven top 10s with the series. Her best finish was a sixth-place result in South Dakota, which was one of eight states she competed in for the first time. She also raced at 19 tracks for the first time in her career.
"I definitely grew as far as a driver and how I work with the crew chief," she said. "We've gained confidence in each other. Plus, we were way better at putting the team together than we've been in past years. We really didn't have the parts failures. That's a big thing when you're running for points. Knowing that moving forward is a confidence boost. We're going to work hard this offseason to better our program."
White produced five top fives this season, including a season-best runner-up result in Texas and in Tennessee.
"We weren't the best at every track, but we had our moments of being pretty fast," she said. "To know that we can race up front is a confidence booster.
"My job is to drive a race car for a living. I need to learn and grow as a driver being more aggressive and more consistent. It's one of those things where I can't let a weekend get me down. I need to forget about the bad, but learn what I can from my mistakes."
Another bright moment in 2017, which began with her first-ever trip to race in Australia, was making the Knoxville Nationals A Main on her preliminary night during her first appearance at the sport's biggest event.
"Making the A Main on our prelim night was huge," she said. "That's hard to do, especially when we only go to Knoxville once a year. To just get in a feature at those shows is hard to do. It's tough competition. That gave us a lot of confidence that we can race on big race tracks and at big shows."
White said she is planning on returning to the Lucas Oil ASCS National Tour next year with more experience and confidence.
"I want to sincerely thank all of our sponsors for helping us as well as my family, crew and the fans for their support," she said. "This was our first year on the road and we learned a ton. I can't wait to apply that next year and continue to progress in my career."