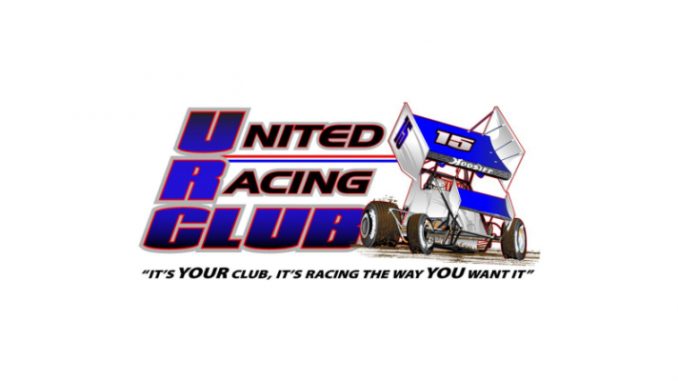 From Tim Moran
Curt Michael will be honored on Saturday December 9th at the annual Capitol Renegade United Racing Club banquet for his 10th URC Championship. Michael who has previously won the URC titles in 1998, 2004, 2005, 2006, 2007, 2008, 2010, 2011, 2015 and picking up his 10th this year in 2017.
Along with the traditional annual banquet there has been something just as special that has been passed down from driver to driver year to year at the banquet. The perpetual trophy is a tradition that started with its inception and over the 70+ years URC has had just 3 trophies. The original, rightfully, currently sits in the Sprint Car Hall of Fame in Knoxville, Iowa, and is viewed by thousands of fans each year during their visit.
Neither of the other two will be present when Curt and his Bill Gallagher team are honored on December 9th. The second one went missing after the 2014 season when series champion, Davie Franek, received the trophy from the United Racing Company. Unfortunately, this year it appears that 2016 series champion, Davie Franek, will again not pass on the trophy to the series champion. URC President, Rick Weller has unsuccessfully attempted to retrieve the trophy, and is now scrambling to replace the trophy once again.
Curt Michael is one of greatest drivers in URC history. He has rewritten the history books with 10 URC championships along with over 60 URC wins, and this past year the green and white 5G was as strong as ever. It would only seem fair for Curt to be able to participate in this long-standing URC tradition. Unfortunately, it looks like the United Racing Club will once again have to replace this prestigious trophy.