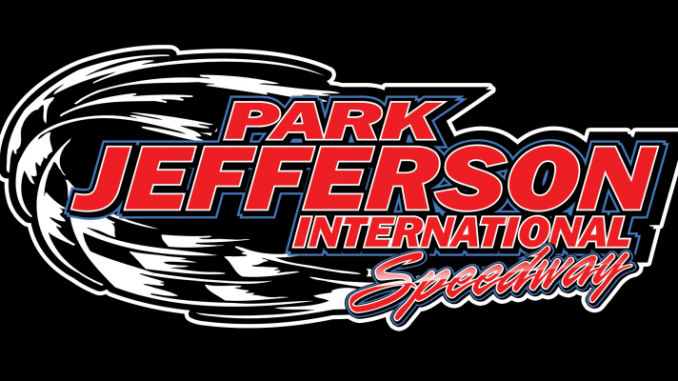 From A to Z Promotions
The Park Jefferson Speedway is pleased to announce that it will host the South Dakota Sprint Car Nationals this coming April 27th & 28th. Featuring a $10,000 to win first place prize, the South Dakota Sprint Nationals are an opportunity for drivers across the Upper Midwest to come together for a huge purse. Featuring the Midwest Sprint Touring Series (MSTS) the South Dakota Sprint Nationals will serve as a launching pad to the 2018 season for sprint car fans. In addition, invitations have been extended to other sanctions around the Midwest for their support of the event.
"We have been discussing hosting either a higher dollar sprint car show or modified show. With all of the IMCA Modified events that have been started paying $10,000 to win, we decided to look at the sprint car world and saw that there are only a handful of $10,000 to win events for sprint cars with ASCS type engines and none in the Upper Midwest" stated track owner Adam Adamson.
The format for the South Dakota Sprint Car Nationals will follow along the very successful format used by Joe Kosiski for the Late Model Silver Dollar Nationals at the I 80 Speedway. The event does not have any time trials, but instead puts a premium on passing cars. On Friday night, two rounds of heat races will be run, with the first set of heat races determined by draw. The second set of heat races will be run with a complete inversion of the heats from round 1. Each heat will feature a $300 purse. With the top 16 locked into the feature event, Saturday will feature twin consolation races to set the final 8 positions in the A Main which will feature a $10,000 to win $700 to start purse. In addition, the track will be working on additional heat race sponsors to raise the heat race purse to $500.
Each night will also feature IMCA classes that compete at Park Jefferson Speedway allowing for weekly competitors a chance to join in the hot racing action that the championship sprint cars will host. The IMCA Sprint Cars will be competing both days, with the remaining classes split between Friday and Saturday. Adult tickets for the event will be $15 Friday, $20 Saturday and a $30 2-day grandstand ticket will be available. Pit passes will be $30.
For more information, entry form and full purse, go to http://www.parkjeff.com/downloads/get.aspx?i=421653. For questions, please contact General Manager Rod Olson at 712-202-5540 or Adam Adamson at 712-202-5540.