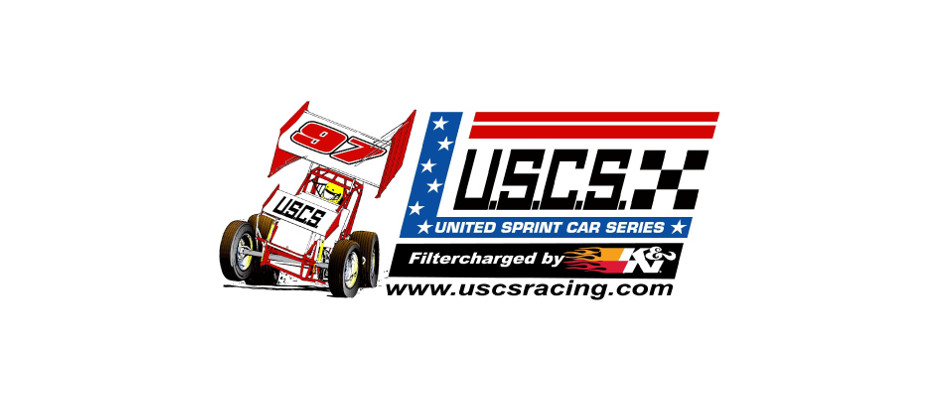 From Pete Walton
ATLANTA, Ga. (January 13, 2018) – The Fayetteville, Georgia based United Sprint Car Series Outlaw Thunder Tour presented by K&N Filters winged sprint cars are set to open their 60+ event 2018 season in just under four weeks at one of their favorite venues. The 2018 (and 22nd) season kicks off on Friday and Saturday, February 9th and 10th at Bubba Raceway Park in Ocala, Florida. The events will also be Round #1 and Round #2 of the inaugural USCS "Winter Heat" mini-series. The USCS winged sprint cars co-headline the two-day weekend of open wheeled racing action at the semi-banked three-eighths mile D-shaped oval track with the Powri National Midgets in their first-ever appearance at the speedway.
The United Sprint Car Series portion of the event will give a driver who can sweep the weekend's elements an opportunity to pick up their share of the over $25,000 in posted cash prize winnings plus contingency awards. Over $4,000 is possible including Friday night's preliminary USCS sprint car main event win and by also arriving first in the www.rockauto.com USCS Victory Lane after Saturday night's 30-lap Championship final as well.
The event is expected to draw some of the top 360 winged-sprint car drivers from at least ten to twelve states and Canada seeking warmer climates for the earliest scheduled racing for 360 sprint cars of the 2018 season. The USCS Outlaw Thunder Tour Winter Heat event at Bubba Raceway Park will kick off a full month of racing opportunities for 360 cubic inch winged sprint car teams including two more weekends of the new six race USCS Winter Heat Series of events.
After the opening weekend events of the USCS Winter Heat Series 2018 at Bubba Raceway Park, the mini-series picks back up with Rounds #3 and #4 at Southern Raceway in Milton, Florida on Friday and Saturday, February 23rd and 24th. The events are part of Southern Raceway's annual Winter Nationals. This will be a return for the USCS sprint cars to the ¼ mile dirt oval near Pensacola, Florida after an absence of more than a decade.
On the weekend following the Southern Raceway events the USCS traveling winged sprint contingent invades Hattiesburg Speedway in Hattiesburg, Mississippi on Friday, March 2nd as headliners of the 2nd Annual Hub City 100 with Round #5 of the USCS Winter Heat Series. The race is also the season opener for the track.
On the following night, Saturday, March 3rd, Magnolia Motor Speedway's 3/8-mile clay oval in Columbus, Mississippi will play host to the USCS winged sprint car teams fir their portion of the 9th annual Frostbuster 150. Fans will get a chance to see who can reach the www.rockauto.com USCS Victory Lane first after besting the contingent of talent challenging the Mag's famed "Black Ice" surface in the Round #6 finale USCS Winter Heat Series 2018 Finale. A Champion of the six-race early season mini-series will then be crowned.
At each of these USCS Winter Heat Series tracks fans will be treated to a full program of USCS Outlaw Thunder Tour winged sprint car racing each night plus support divisions for an action-packed evening at each facility. Race teams and race fans, please stay tuned for the full details for each event coming over the next couple of weeks.
Bubba Raceway Park is located at 9050 N.W. Gainesville Rd. in Ocala, Florida 34482 The track telephone: is 352.622.9400. For event info please visit www.bubbaracewaypark.com or the speedway's Facebook page at Bubba Raceway Park. The USCS series Official website is located at www.uscsracing.com The USCS phone numbers are Office at 770-460-7223 or Mobile at 770-865-6097.