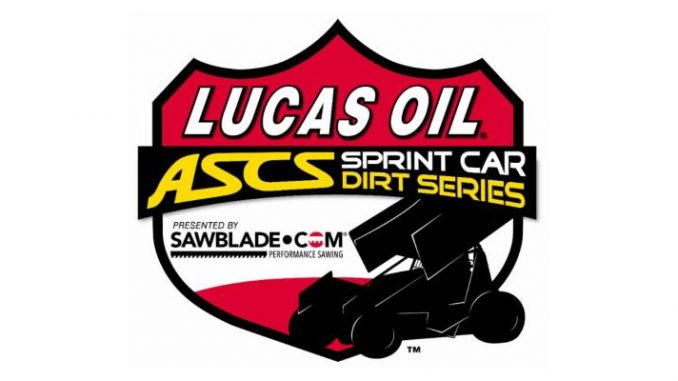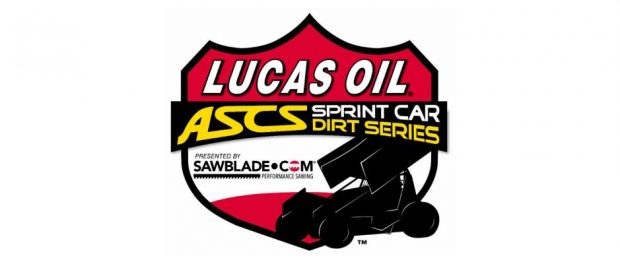 From Bryan Hulbert
TULSA, Okla. (February 19, 2018) – A longtime supporter of Sprint Car racing around the Gulf South area, Texas based Sawblade.com has joined with the Lucas Oil American Sprint Car Series National Tour as the series presenting sponsor in 2018.
"My employees are very much motor-heads and they go to American Sprint Car Series events, and people who use our products are involved in racing with the American Sprint Car Series, so because of that, we decided to get into it because it was a good proving ground," commented Sawblade.com Owner and CEO, Chris Luke.
Taking the place of MAVTV, which remains as a Team Lucas supporter of the American Sprint Car Series with 13 dates of racing to show in 2018, the addition of SawBlade.com will also see heavy involvement with the series broadcasts.
Elaborating on his early dealing with ASCS Teams, Chris continued, "We were able to bring products to the track, get them into people's hands, and get honest feedback on our products but we actually found it was some of the greatest people we've ever worked with so we've just continued to expand."
On top of supporting the National Tour of the American Sprint Car Series, the company is also very focused on the fan experience with product giveaways slated for nearly every National Tour event in 2018. Information on the giveaways will be posted to American Sprint Car Series social media as well as in email news blasts as the races come into focus.
"This is a huge deal for us with the American Sprint Car Series," said Chris. "We'll be around a long time."
More information, including the full inventory of products and services, can be found at http://www.sawblade.com. You can also find Sawblade.com on Facebook at https://www.facebook.com/SawBladecom.
Counting down to the first race of the season, the 27th year of Lucas Oil American Sprint Car Series presented by Sawblade.com action begins March 16 and 17 at the Devil's Bowl Speedway in Mesquite, Texas with the 45th Devil's Bowl Spring Nationals.
For other news, notes, and information on the American Sprint Car Series, from the National Tour to any of the Regional Tours that make up the ASCS Nation in 2018, log onto http://www.ascsracing.com, follow on Facebook, on Instagram, and on Twitter (@LucasOilASCS).