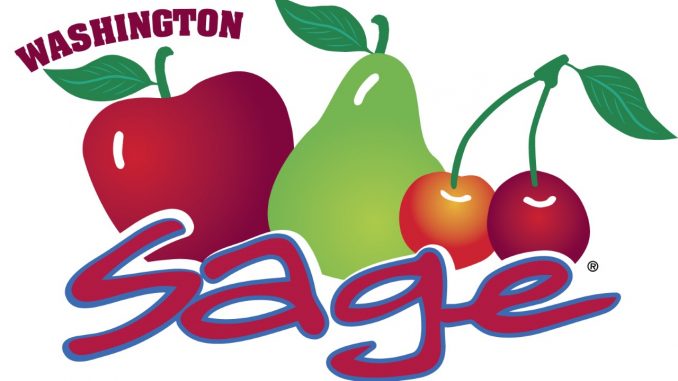 From Bill Wright
OSKALOOSA, Iowa (March 20, 2018) – The Sage Fruit Company, located in Yakima, Washington has been a proud supporter of sprint car racing for many years, and now they will present both the Sage Fruit Front Row Challenge presented by Musco Lighting, and the Sage Fruit Ultimate ASCS Challenge presented by Searsboro Telephone Company at the Southern Iowa Speedway in Oskaloosa Monday and Tuesday, August 6 and 7!
The Sage Fruit Company is a grower, packer and shipper of the best apples, pears and cherries the state of Washington has to offer. Sage Fruit has been a proud sponsor of Sprint Cars and Sprint Car racing for fifteen years. In addition, they have been a sponsor of MRN's Winged Nation for the past three years. Sage Fruit has a longstanding commitment to tradition, legacy and excellence. More information about Sage Fruit Company is available on their website at www.sagefruit.com.
Monday's Sage Fruit Front Row Challenge presented by Musco Lighting will pay a whopping $20,000 to the winner! The 410 sprints will be joined by the IMCA Racesaver division sprint cars.
Tuesday's Sage Fruit Ultimate ASCS Challenge presented by Searsboro Telephone Company will feature the Lucas Oil ASCS National Series and the non-wing Lucas Oil WAR Wildcard Sprint League will also be in competition.
With 410, 360 and 305 winged sprint cars, and non-wing sprinters in action, there will be plenty of thrills for every open wheel fan!
"We're thrilled to have a great company like Sage Fruit involved with the Osky Challenges," says promoter Terry McCarl. "Their support and commitment to sprint car racing over the years has been awesome, and we're proud to have them be a part of both of our events in Oskaloosa this year. We're excited to have four different sprint car divisions for the first time, and know the fans will have a great time!"
Of course, in addition to the purses, great contingencies will be a part of both night's events as well. Make your plans now for the Osky Challenges!
Changes in Ticket Sales
The top three rows in every section will be reserved. Previously, all seats were reserved in the grandstands. If you had tickets in 2017, you can renew starting now by calling 515 957-0020. Those fans have until Tuesday, April 17 to reserve their tickets.
"It was turning into a real mess at the ticket office with all reserved seats the day of the show," says Terry. "This will help everything flow smoother in the ticket line on race day, and give fans the option of where they'd like to sit."
Tickets will be $30 for Monday and $25 for Tuesday. Children's tickets will be $15.
Infield Party Passes will be $20, with children admitted for $5 there. No vehicles over eight feet tall are admitted in the infield. Production vehicles only are allowed, and there is no scaffolding allowed.
If tickets for both days are purchased by Monday, July 30, grandstand tickets will be $50 for both days.
For more information on the Osky Challenges, visit www.OskyChallenges.com!