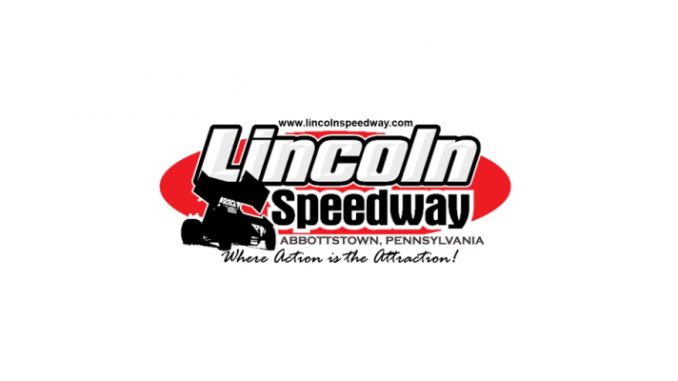 From Bill Meyer
ABBOTTSTOWN, Pa. (June 2, 2018) – Following 3 non-stop 358 sprint heats, the rain once again began to fall. And with that, Lincoln Speedway promotors were forced to cancel for a record 6th week in-a-row.
410 Sprint and 358 Sprint portions of the show have been canceled and will not be made up.
The super sportsman will return on Monday, July 2nd for Lincoln's 2nd 2018 PA Speedweek show.
All three heats for the 21 358 sprinters on hand were run non-stop and won by first-time 2018 heat winners – Troy Wagaman, Jr., Tyler Ross, and Brie Hershey.
Per track policy, rain checks for tonight's June 2nd show will be honored at face value for any of the next 3 up-coming shows at Lincoln.
Lincoln Speedway swings back into action next Saturday night, June 9, at 7:30 PM with YORK COUNTY RACING CLUB (YCRC) NIGHT featuring the 410 Sprints going after a $4,000 winner's check. In addition, there will be a 360/358 Sprint Car Challenge along with York Flooring KIDS BIG WHEEL RACES. Competition Pit gates will open at 5 PM, Spectator Pit Admission & General Admission gates will open at 5:30 PM. Hot laps will get underway at 7 PM, with qualifying heats getting underway at 7:30 PM.
To get all the latest news, results, schedule changes and rule changes, visit Lincoln Speedway's website at http://www.lincolnspeedway.com to stay up-to-date on all the action or pending weather conditions at Central Pennsylvania's "Premier" Saturday night race track – The Fabulous Lincoln Speedway.