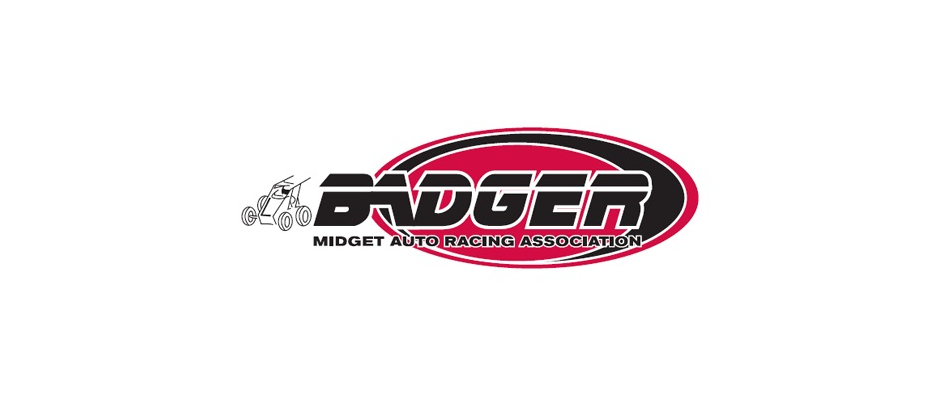 By Bryan Gapinski
Wilmot, Wis., June 30-Davey Ray scored his second straight "clean sweep" winning the 20-lap Zimbrick Chevrolet of Sun Prairie Badger Midget Racing Series feature Saturday Night at Wilmot Raceway.
       Polesitter Tyler Baran took the lead at the start, while Ray began improving his position each lap, after starting in tenth place, by virtue of setting fast time earlier in the evening during qualifications. Ray chased down Baran, passing the Illinois driver for the lead on the seventh lap. Ray driving the Mark Ray owned DRC/Honda No. 3 led the remainder of the distance to score his 19th career Badger Midget feature victory.
Andrew Felker, Chase McDermand, Scott Hatton, and Jack Rouston completed the top five feature finishers. Ray also claimed the Advance Race Suspensions Passing award improving nine starting positions. Sixteenth place finishing Jake Goeglein won the Howard Law Cash Draw, a bonus for a randomly selected feature finishing position.
Hatton holds a thirty-two point lead over Kevin Olson heading into the July 7-8 doubleheader weekend. Saturday July 7 the series visits Sycamore (Ill.) Speedway, the event will be co-sanctioned with the POWRi Lucas Oil Regional Midget Series. Sunday July 8 Badger joins the POWRi Lucas Oil National Midget League for the 37th annual "Pepsi Midget Nationals at Angell Park Speedway (Sun Prairie, Wis.)
SUMMARY
25-lap Feature: 1. Davey Ray; 2. Andrew Felker; 3.
Chase McDermand; 4. Scott Hatton; 5. Jack Rouston
; 6. Zach Boden; 7. Kurt Mayhew; 8. Mitchell Davis; 9. Kevin Olson; 10. Ryan Probst; 11. Mike Stroik; 12. John Smith; 13. Kevin Frederiksen; 14. Kyle Brinkman; 15. Kyle Koch; 16. Jake Goeglein; 17. Mike Under; 18. Ken Hansen; 19. Harrison Kleven; 20. Laura Smith; 21. Tyler Baran; 22. Jordan Mattson; 23. Vince Bartlotta.
8-lap Engler Machine Heat Race Winner: Koch.
8-lap DMI Heat Race Winner: McDermond.
8-lap All-Star Heat & Air Cond. Heat Race Winner: Ray.
Fast Time: Ray, 15.175 seconds.
Cars Present: 23 Feature Lap Leaders: Baran 1-7, Ray 8-20.
Current Badger Midget Series Points: 1. Hatton 468; 2. Olson 436; 3. Baran 396; 4. Probst 349; 5. Boden 341; 6. McDermand 314; 7. Felker 308; 8. Mayhew 271; 9. Ray 232; 10. Jeff Zelinski 223.
RACE NOTES
—For Ray the Wilmot victory marked the fifth different track, he has won a Badger sanctioned feature at during at his career. Ray's previous Badger feature winning tracks include: Angell Park Speedway, Beaver Dam Raceway, Hales Corners Speedway, and the Winnebago County Fairgrounds.
—Vince Bartolotta and Kevin Frederickson made their midget racing debut at the event.
—For Felker it marked the third straight Wilmot event, the Missouri driver has finished in the top three.
—For third place finisher Chase McDermond from Springfield, Ill. the event marked his best career Badger Midget Feature finish.
—Badger's second appearance at Wilmot with be on Saturday Night Aug. 11 the 9th annual "Salute to Harry Turner".