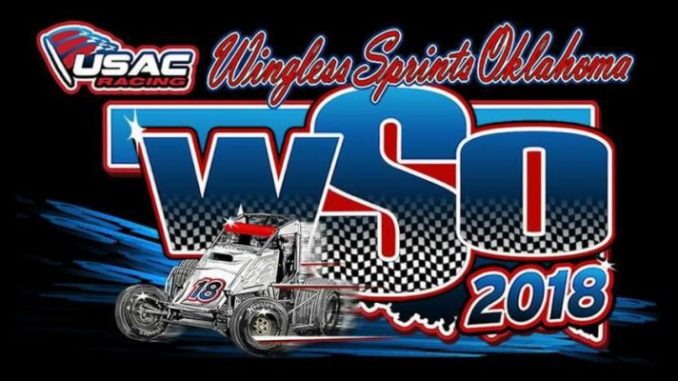 From USAC
Danny Smith and Brett Wilson continue their torrid battle for the 2018 Wingless Sprints Oklahoma title this Friday when the series returns for its fourth appearance at Creek County Speedway in Sapulpa, Okla. Smith enters the race with a slim seven-point lead.
Smith scored a feature win at Creek County in May but his other two starts there have produced finished out of the top-10. Wilson has three top-10s at Creek County, including a fourth in May.
Craig Carroll, third in the standings, and Matt Sherrell are the other Creek County winners so far this year.
USAC WINGLESS SPRINTS OKLAHOMA POINTS:1-Danny Smith-788, 2-Brett Wilson-781, 3-Craig Carroll-736, 4-Michael Tyre II-703, 5-Kyle Clark-690, 6-Cameron Hagin-687, 7-Casey Wills-685, 8-Johnny Kent-680, 9-Grant Wresche-604, 10-Ty Hulsey-592.