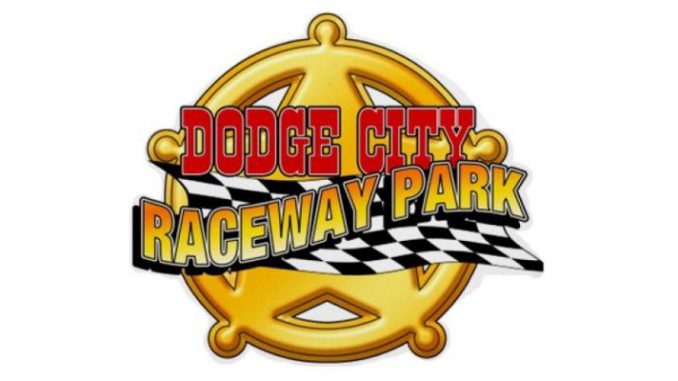 Lonnie Wheatley
 DODGE CITY, Kan. (July 26, 2018) – The Dodge City Raceway Park grandstands will be bursting at the seams and each of the racers are sure to be running on some extra adrenaline in front of a full house at Friday's Lewis Automotive Group "Driver Appreciation Night".
And with crowd giveaways over the course of the evening culminating with the possibility of a lucky fan cruising away as the proud new owner of a 2018 Chevrolet Malibu courtesy of the Lewis Automotive Group "Back-to-the-Front DCRP Challenge", that adrenaline will be pulsating throughout the stands as well.
That will only intensify the championship point chases that are in progress for each of the track's five classes including the Precise Racing Products DCRP Sprint Cars, IMCA Modifieds, IMCA Sport Modifieds, IMCA Stock Cars and IMCA Hobby Stocks.
Leading the way into the night are Brian Herbert, Nick Link, Jeff Kaup, Shannon Maughlin and Reagan Sellard.  But no lead is ever secure.
While a large number of free tickets to Friday's card will be distributed by drivers, additional tickets to the "Driver Appreciation" night event will be available at the gate for just $15 for adults with children eleven and under admitted free when accompanied by an adult.  Pit passes are $30.
Precise Racing Products DCRP Sprint Cars:
Six races down and four to go, the Precise Racing Products DCRP Sprint Cars have offered up six different winners in as many events thus far.  Opening night winner Brian Herbert of Dodge City holds the upper hand going into Friday's action, but the lead is slight at just 27 points over Koby Walters with Steven Richardson just another eight points back in third.  Two-time and reigning track champ Taylor Velasquez has his work cut out for him if he intends to make it three in a row as he sits in fourth and needs to make up 74 points over just four nights.
Feature Winners: Luke Cranston 1, Brian Herbert 1, Jake Martens 1, Steven Richardson 1, Taylor Velasquez 1, Koby Walters 1.
Current Top Ten in Points:  1. Brian Herbert 819, 2. Koby Walters 792, 3. Steven Richardson 784, 4. Taylor Velasquez 745, 5. Tyler Knight 723, 6. Jordan Knight 711, 7. Ray Seemann 705, 8. Zach Blurton 684, 9. Ross Essenburg 667, 10. Luke Cranston 664.
IMCA Modifieds:
Defending track champ made it two in a row last time out to become the first repeat winner of the season in the Modified ranks, but it's 2016 track champ Nick Link leading a tightly-packed title chase that has only 43 points separating the top eight title contenders.
Feature Winners: Clay Sellard 2, Brendon Gemmill 1, Kevin Gray 1, Nick Link 1.
Current Top Ten in Points:  1. Nick Link 643, 2. Mike Lunow 635, 3. William Nusser 632, 4. Jack Kirchoff 631, 5. Kevin Gray 622, 6. Kale Beavers 607, 7. Ryan Heger 605, 8. Joel Lane 600, 9. Clay Sellard 586, 10. Tom Beavers 539.
IMCA Sport Modifieds:
Woodward's Jeff Kaup holds the safest of DCRP leads with a 108-point advantage as he vies for a fifth Sport Mod crown in six years, although one bad night can change that dramatically.  In his wake, the fight for second is fierce with Brian May just five points ahead of Bart Baker with at least three more drivers well within striking distance.
Feature Winners: Robert Elliott 2, Jeff Kaup 2, Daylon Bergeron 1, Brandon Kenney 1, Freddy McCoy 1.
Current Top Ten in Points:  1. Jeff Kaup 1,008, 2. Brian May 900, 3. Bart Baker 895, 4. Alex Wiens 860, 5. Jarett Lunow 847, 6. Kyle Wiens 844, 7. Brad Johnson 819, 8. Daylon Bergeron 797, 9. Freddy McCoy 706, 10. Joey Maupin 694.
IMCA Stock Cars:
It's a three-way fight for the crown with Chris Oliver closing to within 24 points of leader Shannon Maughlin after notching his first career win last time out on July 14.  Dusty Witthuhn is right there as well, just two points ahead of Oliver and 22 points off the lead pace.
Feature Winners: Angel Munoz 3, Troy Burkhart 2, Landon Maddox 1, Shannon Maughlin 1, Chris Oliver 1.
Current Top Ten in Points:  1. Shannon Maughlin 1,083, 2. Dusty Witthuhn 1,061, 3. Chris Oliver 1,059, 4. Marlin Hogie 875, 5. (tie) Troy Burkhart and Tyler Walker 851, 7. Gregg Schell 810, 8. Ondre Rexford 737, 9. Angel Munoz 733, 10. Travis Baird 645.
IMCA Hobby Stocks:
Defending champ Reagan Sellard racked up his second win of the season in the most recent outing on July 14 to extend his advantage to 58 points over Brett Copeland.  Copeland can't waste time looking over his shoulder, as Chad Kelley is just three points back in the battle for second.
Feature Winners: Duane Wahrman 3, Reagan Sellard 2, Tathan Burkhart 1.
Current Top Ten in Points:  1. Reagan Sellard 847, 2. Brett Copeland 789, 3. Chad Kelley 786, 4. Duane Wahrman 717, 5. Sheri Berger 685, 6. Dan Rogers 672, 7. Mike Davis 649, 8. Tom Reed 624, 9. Matt O'Hair 465, 10. Tathan Burkhart 433.
Family owned and operated since 1977, the Lewis Automotive Group offers up the greatest selection of new and used vehicles in southwest Kanas.  For more information, check online at https://www.buylewis.com/.
Holiday Inn Express & Suites Dodge City located at 201 4th Avenue is the official lodging partner of Dodge City Raceway Park.  Race fans staying at the Holiday Inn & Suites Dodge City will want to request the special DCRP rate for their visit when making reservations. Contact the Holiday Inn Express at 620-225-1000.
In total, the 2018 season at Dodge City Raceway Park is slated for 17 nights of action.  The complete 2018 schedule of events at Dodge City Raceway Park is available at http://www.dodgecityraceway.com/schedule/.
Dodge City Raceway Park is located on the south edge of Dodge City, KS, on US 283, then 0.9 miles west on US 56, then 0.1 miles south.  For more information, contact the track at 620-225-3277 or check www.dodgecityraceway.com.