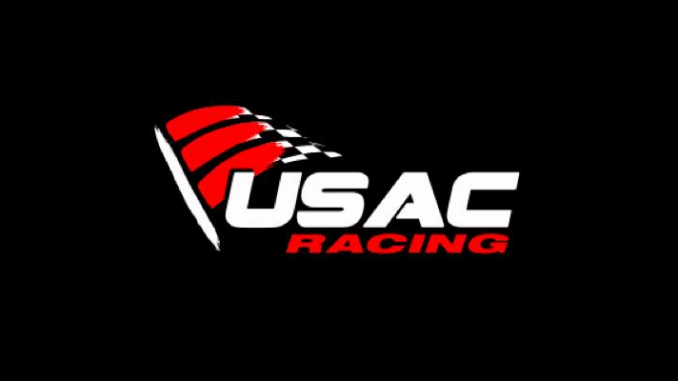 From USAC
York Haven, PA……..Alex Bright of Collegeville, Pa. is the new leader in the 2018 USAC Eastern Midget standings after winning Saturday night's 15-lap feature at BAPS Motor Speedway. He passed Brenden Bright on lap nine and led the final seven laps to beat Adam Pierson, Brenden Bright, Ryan Wilson and Andrew Layser to the checkered flag. Bright now leads Layser by five points going itno an August 2 race at Spring Run, Pa.
USAC EASTERN MIDGET CHAMPIONSHIP RACE RESULTS: July 28, 2018 – York Haven, Pennsylvania – BAPS Motor Speedway
FEATURE: (15 laps) 1. Alex Bright (#77 Bright), 2. Adam Pierson (#74M Mancini), 3. Brenden Bright (#92 Bright), 4. Ryan Wilson (#29 Wilson), 5. Andrew Layser (#35 Bright), 6. Kenny Miller (#23M Miller), 7. Shawn Jackson (#7 Jackson), 8. Brett Arndt (#12 Heckman), 9. Chris Dyson (#20D Dyson), 10. John Anderika (#96 Anderika). NT
—————————-
FEATURE LAP LEADERS: Laps 1-3 Miller, Laps 4-8 B.Bright), Laps 9-15 A.Bright.
NEW USAC EASTERN MIDGET CHAMPIONSHIP POINTS: 1-A.Bright-887, 2-Layser-882, 3-Jackson-842, 4-Miller-752, 5-Pierson-688, 6-Ryan Greth-578, 7-Wilson-523, 8-Brett Conkling-502, 9-Anderika-431, 10-Arndt-428.
NEXT USAC EASTERN MIDGET CHAMPIONSHIP RACE: August 2 – Spring Run, PA – Path Valley Speedway