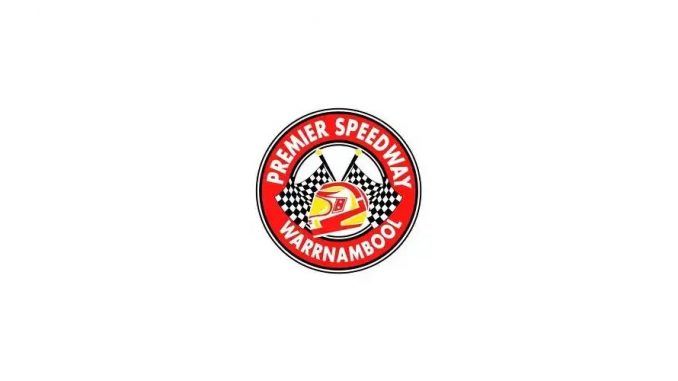 With the biggest sprint car race in Australia in the books here are a few takeaways from the three nights of racing.
James McFadden has been regarded for a while as a very talented driver coming through the ranks, but something clicked partway through last season filling in for Kasey Kahne last summer. McFadden has parlayed that great American summer into a standout season in Australia with Monte Motorsports.

Other than a couple of brief moments in slower traffic the Classic never seemed in doubt. Even with the engine going sour McFadden could rail the top better than anyone Saturday at Warrnambol.

McFadden now has four wins this calendar year. With the Australian title coming up and another tour of American this summer for Kasey Kahne Racing, McFadden has as much momentum as anyone in the sprint car world. One of the storylines Ill be watching this summer is if that momentum continues into the American summer where McFadden could make some noise at some of the bigger sprint car races in the USA.
Australia has produced several talented sprint car drivers through the years, but that talent pool might be as deep as it's ever been. Australian born drivers swept the podium at Saturday's Grand Annual Sprintcar Classic and four of the top five positions.

Marcus Dumesny seems took a leap forward following his tour of America last year. Winning a preliminary night and scoring a top five finish, the 20-year-old son of Max Dumesny has produced a solid season in Australia.
One of the biggest surprises of the week was misfortune of Dyson Motorsports team with a driver lineup of Carson Macedo and Kyle Larson. Both Larson and Macedo struggled on their qualifying nights. During the finale Larson ended upside down, ending his night. Macedo eventually transferred through the B-Main into Saturday's finale, but his night ended after tipping over.

Going into the weekend based on Macedo's performance this winter I would have considered both Macedo and Larson favorites to win Saturday's finale. The good news for both of them is racing in Florida is only two weeks away.
Is the Grand Annual Sprintcar Classic worth getting up every morning to watch in the United States? Absolutely! With over 100 cars, great preliminary events, and energy from the event powerful enough to penetrate to the at home audience it just reinforces that we live in an amazing era to be able to watch Australia's biggest sprint car event from our living rooms.

DIRTvision made the process much easier this year for fast pass subscribers to be able to see the event. The race has been available on "Clay Per View" for years, but often fans in the United States seemed unaware they could purchase it to view (though I've mentioned it for years).

The best part about DIRTVision's coverage though is the race being available on demand afterwards for people that did not want to deprive themselves of sleep, or in my case set an alarm to tune in just after the heat races are complete. Now I can go back and watch those heat races, which are intense based on the points available in the Australia double heat race format.

Getting up to watch the Grand Annual Sprintcar Classic was kind of lonely here in America with only a handful of people with a vested interest watching. This year it was fun seeing more involvement from a growing American audience, which I've seen on our website all winter as well.

The next mission I need to take on is selling enough advertising so I can cover the Classic in person so I can cross that off my sprint car racing bucket list.