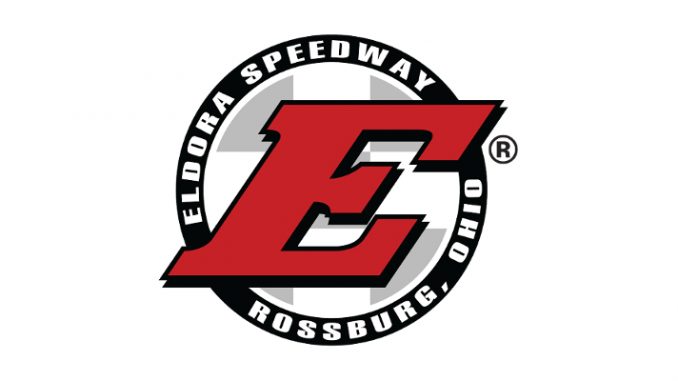 ROSSBURG, Ohio (July 16, 2021) — The "Knight Before the Kings Royal" World of Outlaws NOS Energy Drink Sprint Car Series event scheduled for Friday at Eldora Speedway has been postponed until Sunday. Heavy rain stretching back through several states forced World of Outlaws and Eldora Speedway officials to postpone the event.
Saturday at Eldora Speedway will feature the remainder of Thursday's night's Kings Royal in the morning and another full Kings Royal program later that evening.
Below is the full schedule for Saturday and Sunday's programs at Eldora.
Saturday, July 17, 2021
7 a.m. – 10:30 a.m. Eldora Breakfast (Gate 3/Turn 4 "Pizza Building" Concessions)
10 a.m. – Tickets, Pit Passes* & Upgrades on-sale (Main Gate #2, Middle Gate #3, and Pit Gate #4)
11 a.m. – Pit Gate opens/Hauler Parking
12 p.m. – Grandstand/Spectator Gates open to patrons holding: tickets to the 2021 Kings Royal (Thursday 38th running); 4-day & 3-day Pit Passes/Pit Pass Upgrades; and Thursday-only Pit Passes/Pit Pass Upgrades.
12 p.m. – 8 p.m. National Sprint Car Hall of Fame Silent Auction (Multi-Purpose Building)
12:30 p.m. – World of Outlaws NOS Energy Drink Sprint Car Series Engine Heat
1 p.m. – Resumption of the 38th Kings Royal program from Thursday ***This event will be run in hurry-up mode

Hot Laps (by Heat Race)
Opening Ceremonies
Heat Races 2 through 6 (10-laps)
C-Feature
Last Chance Showdown
38th Kings Royal (40-laps/$175,000-to-win)

Grandstands and Spectator Areas cleared immediately following on-track activity to prepare for re-entry. Patrons are requested to clean up any trash as they exit.
Infield cleared of single-day pit passes / Multi-day pit passes & upgrades corralled to designated checkpoints
Approx 60 minutes after clearing, stands will be reopened to patrons holding tickets to the 2020 Kings Royal (Saturday 37th running); 4-day, 3-day, 2-day & 1-day Pit Passes & Upgrades.
7:00 p.m. – 37th Kings Royal program begins

Hot Laps/TT
Opening Ceremonies
6 Heat Races (10-laps)
C-Feature
Last Chance Showdown
37th Kings Royal (40-laps/$175,000-to-win)
Sunday, July 18, 2021
10 a.m. – Tickets, Pit Passes & Upgrades on-sale (Main Gate #2, Middle Gate #3, and Pit Gate #4)
11 a.m. – Pit Gate opens/Hauler Parking (11 a.m. – 12 p.m.)
12 p.m. – Grandstand/Spectator Gates open to patrons holding: tickets to the 2020 Knight Before The Kings Royal; 4-day, 3-day, 2-day Pit Passes/Pit Pass Upgrades; and Friday-only Pit Passes/Pit Pass Upgrades.
12:30 p.m. – World of Outlaws NOS Energy Drink Sprint Car Series Engine Heat
1:00 p.m. – Knight Before program starts

Hot Laps
Time Trials
Heat Races
C-Main
Last Chance Showdown
The Knight Before (30 laps/$12,000-to-win)