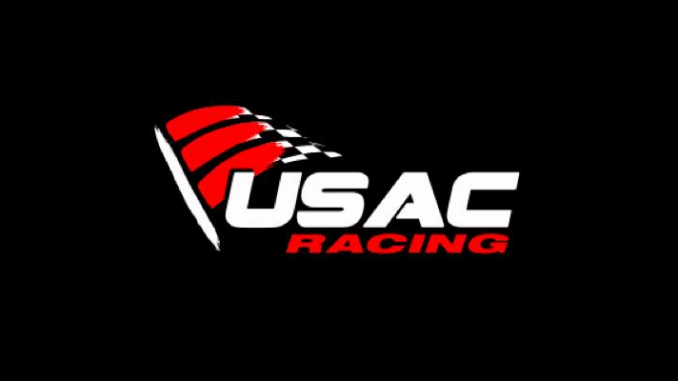 By Lance Jennings
FEBRUARY 19, 2023… When the USAC Western States Midgets battle at Antioch Speedway on March 25th and September 30th, there will be extra money up for grabs. Thanks to the generous sponsorship from Ken Graunstadt and Graunstadt Enterprises, both events are guaranteed to pay $1,750-to-win, $1,000-for-2nd, $750-for-3rd, $625-for-4th, and $500-for-5th. A special thanks goes to everyone who are working to make both events a success, especially the defending champion car owner.
Dating back to 1982, the events are the first appearances for the USAC "mighty midgets" at the 1/4-mile oval. Led by 2-time champion Michael Faccinto (Hanford, California), a talented roster of drivers will headline the action at the Contra Costa Fairgrounds. For more event information, visit antiochspeedway.com.
In addition to championship points, both events will award points for the season-long Woodland Auto Display Top Qualifier Standings and the unsponsored Passing Master Standings. Drivers that finish in the top-3 in Woodland points will take home $500-for-1st, $300-for-2nd, and $200-for-3rd. Last season, Faccinto earned Top Qualifier honors and veteran Randi Pankratz passed the most cars in last year's main events.
The season opener for the USAC Western States Midget Series will be at Bakersfield Speedway on Saturday, March 18th. For more event information, visit bakersfieldspeedway.com.
The USAC Western States Midget Series thanks Competition Suspension Incorporated, Esslinger Engineering, Extreme Mufflers, Graunstadt Enterprises, Hoosier Racing Tires, Rod End Supply, Saldana Racing Products, Wilwood Disc Brakes, and Woodland Auto Display for their support. If you or your company would like to become part of the series, email Stephanie Odom at Odom.Stephanie@me.com or Lance Jennings at lwjennings@earthlink.net.
For more information on the USAC Western States Midget and USAC West Coast Sprint Car Series, visit the United States Auto Club (USAC) website at usacracing.com and the social media for USAC Racing. You can also find exclusive content on each series Facebook, Twitter, and Instagram pages.
———————————————–
USAC WESTERN STATES MIDGET CHAMPIONS: 1982-Jeff Heywood, 1983-Sleepy Tripp, 1984-Tommy White, 1985-Sleepy Tripp, 1986-Robby Flock, 1987-Sleepy Tripp, 1988-Sleepy Tripp, 1989-Robby Flock, 1990-Sleepy Tripp, 1991-Sleepy Tripp, 1992-Sleepy Tripp, 1993-Robby Flock, 1994-Johnny Cofer, 1995-Billy Boat, 1996-Jay Drake, 1997-Ricky Shelton, 1998-Rick Hendrix, 1999-Marc DeBeaumont, 2000-Wally Pankratz, 2001-Danny Ebberts, 2002-Robby Flock, 2003-Steve Paden, 2004-Johnny Rodriguez, 2005-Jerome Rodela, 2006-Jerome Rodela, 2007-Johnny Rodriguez, 2008-Nic Faas, 2009-Garrett Hansen, 2010-Alex Schutte, 2011-Cory Kruseman, 2012-Shannon McQueen, 2013-Ronnie Gardner, 2014- Ronnie Gardner, 2015-Ronnie Gardner, 2016-Ronnie Gardner, 2017-Ronnie Gardner, 2018-Michael Faccinto, 2019-Robert Dalby, 2020-NO AWARD, 2021-Blake Bower, 2022-Michael Faccinto.