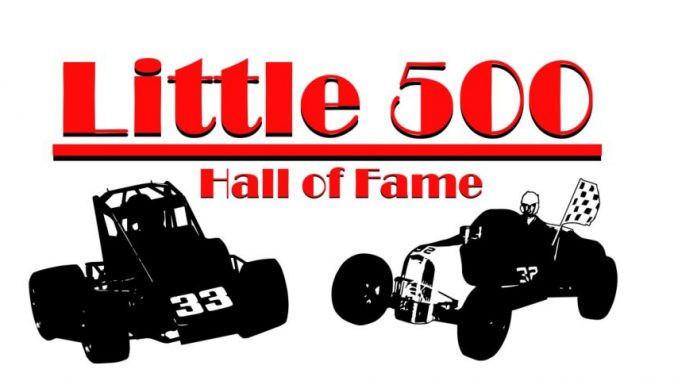 From David Sink
May 2, 2023 – Anderson, Indiana – The Little 500 Hall of Fame today announced that Rob Hoffman will receive the inaugural Jack Nowling Award on May 27 at Anderson Speedway, the day of the 75th Little 500. The award is given to a sprint car owner (individuals or teams), engine/car builder, chief mechanic, and those individuals, corporations, or race teams that have designed a system or device that has contributed to sprint car racing competition or safety in the race.
Hoffman is a current car owner and builder who has fielded cars at the Little 500 since 2005 with drivers Tracy Hines, Brian Clausen, Kody Swanson, Tony Stewart, and Brady Bacon. His Hoffman Racing team captured the 2016 event with Kody Swanson behind the wheel. He built a Little 500 specific car that he has utilized in the past two events with driver Brady Bacon. The chassis is of his own design and built by himself.
The inaugural Jack Nowling Award is named for the 1996 Little 500-winning car owner who loved competing in the Little 500 and dreamed of the day he would win it. This award will stand separately from the awarding of inductee status into the Little 500 Hall of Fame and will be conferred once annually on the day of the induction luncheon.
After Jack Nowling entered a car in the Little 500 each year for over a decade beginning in 1984 and seemed to be on his way to getting a win in '88, he put together a team for the 1996 race that was a gathering of Hall of Fame talent. Each member of the team has now been inducted into the Little 500 Hall of Fame. With a car built by Jerry Stuckey, powered by an engine supplied by Harold Wirtjes, and driven by Dave Steele, this car won the 1996 Little 500 pole position, lead the most laps, and won the race.
Nowling dedicated another decade to his quest to win the Little 500 again with a plethora of talented drivers, many from Florida's fertile pavement sprint car talent pool. Twelve different drivers started the Little 500 in his sprint cars, and he had either one or two of his cars in the starting field through 2008. In addition to his one win as a car owner, his cars had a total of nine top-five finishes, twelve top-ten finishes, and led a total of 1,220 laps. His tenacity, determination, and friendly, selfless demeanor along with his mentoring of young open wheel race drivers earned Jack Nowling a place in the hearts of competitors and fans in Indiana, Florida, and nationwide. That is why this award will carry his name in perpetuity.
The sponsors of this new award are Wayne and Shirlene Hammond. They have chosen to honor the memory of Dave Steele with their sponsor donation. Wayne is the general manager of Brandon Ford in Tampa, Florida, and previously drove a sprint car for Jack Nowling in the Little 500 and in Florida competition. In Wayne's first Midwest racing season with Nowling in 1989, they won the USAC Hardee's Deluxe Racing Series Championship, which consisted of a series of "Thursday Night Thunder" sprint car races at Indianapolis Raceway Park.
The Little 500 Hall of Fame has invited the Little 500 community of participants and fans to this year's induction luncheon, which will take place at Anderson Speedway, Indiana, on Saturday, May 27 beginning at 11 a.m. To purchase tickets, please contact Anderson Speedway (765) 642-0206, or David Sink (765) 278-8231.