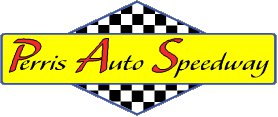 By Scott Daloisio
(Perris, CA, July 11, 2023) The first four times Heimark Distributors Anheuser Busch has presented the Amsoil USAC/CRA Sprint Cars at Perris Auto Speedway in 2023, the races have been extremely competitive. In fact, the first four races produced four different winners. In the other eight series races of 2023 staged on five different tracks, only three different drivers have posted wins. For fans who wish to see if a different driver will take home the checkered at The PAS on Saturday, spectator gates will open at 5:00 p.m. and the racing will commence at 7:00.
Thus far in 2023, the defending USAC National Sprint Car Series champion Justin Grant of Ion, California, Yorba Linda, California's Matt Mitchell, Tommy "Thunder" Malcolm of Yucaipa, California, and the current USAC/CRA point leader, Brody Roa of Garden Grove, California, have all been first to the checkered flag at The PAS. All but Grant should be on hand on Saturday.
"Thus far the competition level has been great this year," promoter Don Kazarian said. "The races have been competitive and exciting. In addition to having four different winners thus far, the racing in the pack has been incredible. We expect to see more of the same thing on Saturday. There are several capable drivers who have not won here this year. They are due."
Roa not only leads the series in points, but he also leads in wins this year. In the first 12 races, he emerged the victor on seven occasions. His last win at the Richie McGowan Memorial on June 17th at the Bakersfield Speedway was his 20th-lifetime in the series. That tied him for fourth all-time with the now series race director Tony Jones. He nearly had one more win this year and that came at The PAS at the Salute to Indy on Memorial Day weekend. While enjoying a sizable lead late in the race, a lapped car turned down the track, made contact, and sent Roa catapulting into the wall. The crash destroyed his car and he ended up with a 15th-place finish. It was the only time in 12 USAC/CRA races this year that he finished outside of the top five.
350486195_1432662447313414_2509665496061475047_n.jpg
Point leader Brody Roa already has seven USAC/CRA wins this year. Kenny Lonngren photo.
Another notable feat accomplished at The PAS this year has been the qualifying efforts of Cody Williams. The affable driver who became a father for the fourth time last month, has captured the Woodland Auto Display Fast Time Award at three of the four races on the famous Riverside County half-mile clay oval. The only time the Norco, California-based racer was not the fast qualifier came on April 15th when his 16.350 was just a tick slower than Matt Mitchell's 16.335. The oldest son of National Sprint Car Hall of Famer Rip Williams, his qualifying times at Perris have been amazingly consistent with all of them being within a half-second of each other. His season-opening lap of 16.115 is the fastest of any driver at The PAS this year. His other three laps were 16.350, 16.340, and 16.605.
350025626_605997278204504_8828086234496983377_n.jpg
The "Cadillac," Cody Williams, has been the fastest qualifier at three USAC/CRA races at The PAS this year.
Kenny Lonngren photo.
Unfortunately, after placing sixth and 10th in the first two Perris races of the season, disaster struck Williams at The PAS on May 27th and June 10th when violent crashes destroyed two of his cars.
In addition to the USAC/CRA Sprint Cars, The PAS Senior & Young Gun Sprints will also be in action. Spectator gates will open at 5:00 p.m. on Saturday with racing at 7:00. Adult tickets are $30.00. For seniors 65 and over, it is $25.00. Kids 6-12 get in for $5.00 and children 5 and under are admitted free. The fairgrounds charge $10.00 for parking.
Advanced tickets for every race at The PAS are available until noon on race day online at https://www.tix.com/ticket-sales/pas/7 or by calling 1-800-595-4849. For fans who do not wish to buy advance tickets, there will be plenty available for everyone at the ticket window each race night.
Perris Auto Speedway is conveniently located on the Lake Perris Fairgrounds (home of the Southern California Fair), one-hour east of Los Angeles and one-hour North of San Diego. To get to the track, take the 215 freeway, exit on the Ramona Expressway, and go three miles east to the fairgrounds. The address is 18700 Lake Perris Drive and the zip code is 92571.
USAC/CRA races from Perris Auto Speedway are not streamed online.
Fans can stay up to date on track and driver news on The PAS social media efforts at the links below.
Facebook: https://www.facebook.com/pages/Perris-Auto-Speedway/113876798686480?ref=hl
Twitter: Perris Auto Speedway on Twitter
Instagram: https://www.instagram.com/perrisautospeedway/
Website: http://perrisautospeedway.com/
Perris Auto Speedway wants to thank the following corporate partners. Ahern Equipment Rentals, Anderson Chevrolet, Battery Systems, Bud's Tire, Tire Choice Auto Service, Chris' Hauling, City of Perris, Communication Innovations, Daytona Boat & RV Storage, Ed Moore Bullet Proof Driveshaft, Flowdynamics, HD Industries, Heimark/Anheuser Busch, Hoosier Tires, Inland Rigging, Living Water's Hospice, LKQ Pick Your Part, Luke's Transmission, Moose Racing, Pepsi-Cola, Performance Online, Pole Position Raceway, PrintItNow.com, Rainbow Bolt & Supply, Rene's Bar & Grill, Rugged Radios, Shaver Specialties, Square H, Sunoco Race Fuels, Trench Shoring, Upland Rock, Varner Construction and Vista Paint.
DVDs of all the PASSCAR/IMCA racing and Nights of Destruction at The PAS are available from Fourvideos. For more information call (714) 225-9500.